What You'll Learn in this Post
JAMB Questions and Answers 2023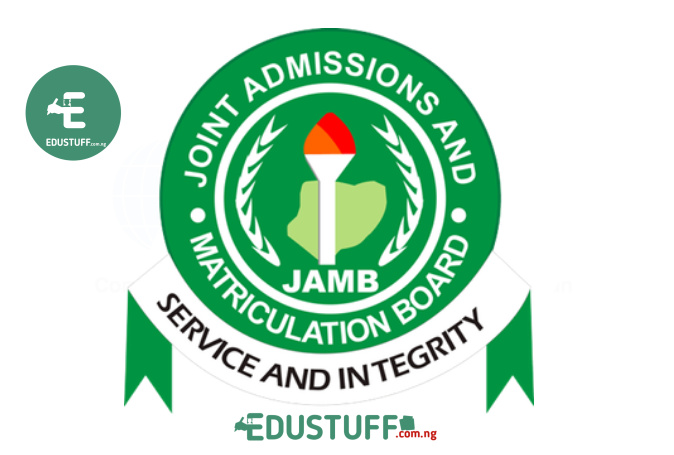 JAMB questions and answers 2023: This page will tell you more about Unified Tertiary Matriculation Examination (UTME) questions, JAMB past questions and answers, how to answer JAMB questions, if JAMB runz or expo is real, how JAMB set questions, how JAMB mark the UTME and more.
NB: This page doesn't provide you JAMB Runz or Expo, It is not even real anyways, you've to read to pass JAMB. This page only talks about the things mentioned in the first paragraph of this Edustuff article. Make sure you read and broadcast this to others.
Recommended: JAMB Result 2023 | See How to Check Free 
JAMB UTME Questions and Answers
You can access the previous years JAMB questions and answers online, which is past questions, you can also buy the hardcopy at any bookstore, or click here now.
Is JAMB Expo or Runz Real?
No, the JAMB Expo is fake. Before I explain, I'll always say this to Edustuff Fans: wary of all those self-proclaimed JAMB officials, expo Lords, or websites online that are ready to con you.
JAMB Past Question and Answers
You can get the past questions and answers for preparation, either the hardcopy or softcopy, you can click here for the soft copy. NB: Do not study only the JAMB past questions and answers, make sure you read to cover the JAMB syllabus.
How JAMB Sets Questions
Jamb Sets 60 questions for Jamb Use of English, as well as 40 questions for subjects such as Mathematics, Biology, Chemistry, Commerce, and Economics, etc. This means you'll answer a btotal of 180 questions in 2 hours.
How to Answers JAMB Questions
You can check the recommended link below tgis to check more details on how to answer JAMB question. There are two ways to enter answers to questions into the computer. You can type in responses by clicking on the choice you think is the answer with your mouse or typing in the letter of the option with your keyboard. Answers are entered into the computer directly.
How JAMB Mark their Exam
Each subject in the Unified Tertiary Matriculation Examination (UTME) total score is 100, Total Score in a subject/Total number of questions × 100 = Score in each subject. The JAMB overall/total score for UTME is 400, to read more click Here now.
NB: You can't get your JAMB questions and answers before exam, avoid those scammers promising you that.
Reference: https://www.jamb.gov.ng
Thanks for reading.