JAMB Result 2022 Is Out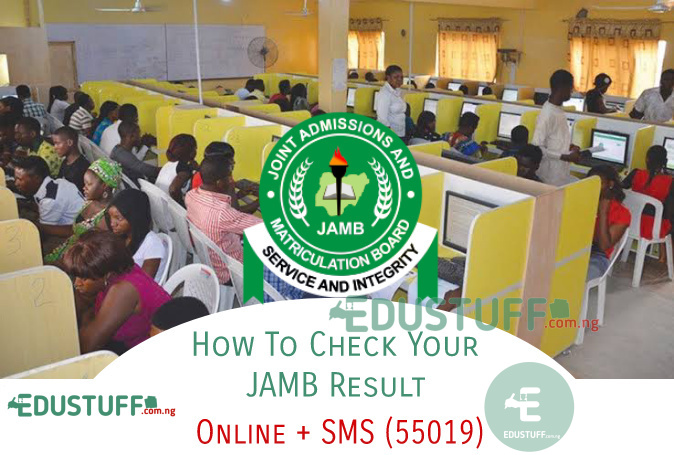 JAMB Result 2022: See how to check your JAMB 2022 results UTME with the JAMB results checking portal https://portal.jamb.gov.ng/eFacility_/CheckUTMEResults check your JAMB 2022 result now, this page contains all you need to know about JAMB 2022 result.
This is to inform all the candidates that sat for the 2022 Unified Tertiary Matriculation Examination (UTME) that the can check their JAMB score when it is out via the UTME result checking portal or via the JAMB 55019 OR 66019.
This message is to inform 2022 UTME applicants on how to check their JAMB 2022 result, which was written between May 6th and May 6th, 2022. After a successful UTME, the results should be available within a few hours (48 hours) in most cases.
Is JAMB result 2022 out?
Yes, the JAMB 2022 result is out.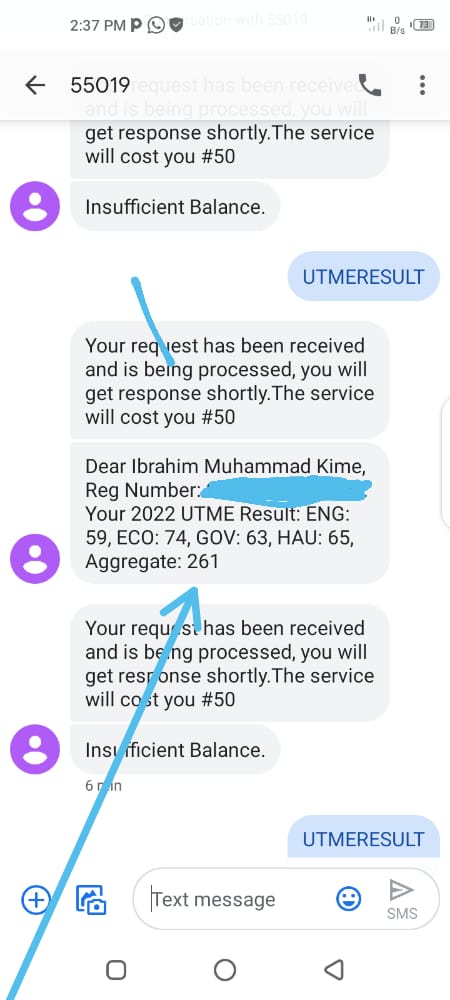 Recommended: Is JAMB Result 2022 out for May 6 , 7, 9, 10?
When will JAMB Result be out for 2022?
The Join Admission and Matriculation Board is yet to fix a date for the release of the 2022 UTME, the Board will begin revealing the results on Monday or Tuesday.
This page answers: JAMB UTME result printing, JAMB 2022 result checker portal login, 2022 result for JAMB, check my jamb result, Saturday JAMB 2022 result, Is Jamb result out for those who wrote on Monday?, Has Jamb released results for those who wrote on Tuesday?, When is Jamb going to release 2022 results?, jamb 2022 result, portal for jamb result, http //www.jamb.org.ng/efacility/check utme result
How Do I Check My JAMB Result 2022?
There are different ways you can use to check your JAMB result, Edustuff will show you how to check your JAMB UTME result with only registration number, you can also check your JAMB score offline via SMS without your registration number.
How To Check JAMB Result 2022 Via Portal
Kindly visit the JAMB result checking portal via https://portal.jamb.gov.ng/eFacility_/CheckUTMEResults.
Input your JAMB Registration Number/ Registered number in the required column.
Finally, click on 'Check My Results', your JAMB score will display afterwards.
Kindly note that you should check VIA SMS now.
How To Check JAMB 2022 Result Using 55019 or 66019 SMS
Make sure you have a credit balance of at least N50 on your line
Go to SMS and send UTMERESULT to 55019 or using the number you used for registration.
After N50 charges deduction, your JAMB result will be send to you.
Recommended: When Will JAMB Results 2022 Be Out? Check Release Date Now
How To Check JAMB 2022 Result Using 66019
Make sure your line has a credit balance of at least N50.
Send UTMERESULT to 66019 using the same phone number you used to register.
Your JAMB result will be sent to you after N50 costs have been deducted.
Recommended: Is JAMB Result 2022 out for May 6 , 7, 9, 10? | JAMB UTME Result Portal
How to Print JAMB Results 2022
To print your UTME result, kindly visit any cyber cafe close to you if you don't have a printer.
How to Print JAMB Original Result
How can I check my JAMB result without password?
To do that, you should use the SMS method to check your JAMB result, you won't need your JAMB Registration Number or password since it is offline.
I can't see my JAMB Result / My result is not showing
If you can't see your result for JAMB don't panic, JAMB do release the results in batches not all at ones, wait for few hours or 48 hours and check later, you should see your result then if it has not been withheld.
My JAMB UTME Result is not showing fully
Before using your phone to check your JAMB score online, make sure you put your browser in "Desktop site," to see your result fully.
My Jamb Score Is Too Low
It depends how low your JAMB score is, you can still use it to process some instituion, but, if you don't meet the cut off mark, you need to sit for JAMB again for make A'level your plan B.
JAMB UTME Result Checker Portal
https://portal.jamb.gov.ng/eFacility_/CheckUTMEResults is the portal for checking your JAMB result.
JAMB Exam Date for 2022
The JAMB 2022 UTME was conducted between May 6 2022 to Monday, May 16th, 2022.
JAMB Result Checking Errors 55019 or 66019 Checker SMS
Thanks for reading, congratulations!
Looking for international scholarships, want to know exactly what you need to do to finally be a success with scholarships and apply for available opportunities? Click HERE to start now with ScholarshipReg.


Don't hesitate to like, share this article using any of the Social media share buttons and drop a comment in the section below.