You can now download JAMB Past Questions And Answers for all subjects in PDF for free on Edustuff, it will you in preparing for the 2024 Unified Tertiary Matriculation Examination (UTME).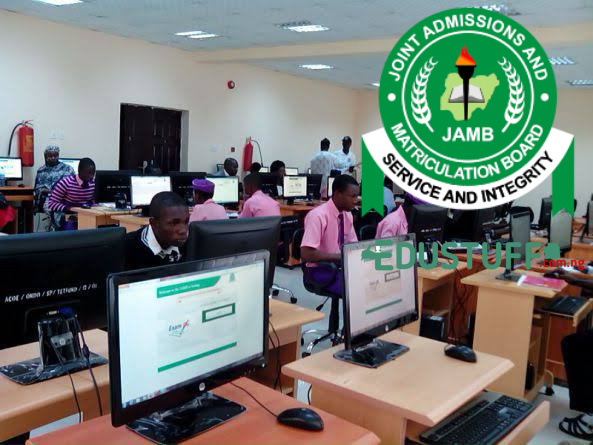 What You'll Learn in this Post
Is JAMB Past Questions Important?
Yes, the JAMB past questions and answers is very important, it will show you how JAMB questions looks like, JAMB do repeat questions sometimes, too much explanation is not needed, you surely understand.
Should I Use Only JAMB Past Questions And Answers To Prepare for JAMB?
No, please don't do that. Edustuff will advise you to study with the recommended textbooks first following the JAMB syllabus at the same time. After that, solve the past questions, if there are some see areas you haven't read in the past questions, pick up your textbooks and read it.
How Many Subjects Are Written In JAMB?
Four (4) subjects are written in JAMB and irrespective of your course of study English language is compulsory, you'll add three other subjects which matches with your course.
This article helps with the below listed past questions:
Download Free JAMB Past Questions For All Subjects 1983 – 2024
Mathematics JAMB Past Questions
English JAMB Past Questions
Free Commerce JAMB Past Questions and Answers
Biology JAMB Past Questions
Government JAMB Past Questions
Economics JAMB Past Questions
Physics JAMB Past Questions
Chemistry JAMB Past Questions
Literature-in-English JAMB Past Questions
JAMB Accounting Past Questions And Answers
Recommended: The Life Changer JAMB Novel PDF Summary Questions/Answers Download 2024 UTME Free
Edustuff cares about the students and we never joke with examinations, we provided this JAMB Past Questions & Answers for you in addition to the many articles we've written on how to pass JAMB, JAMB syllabus, mistakes you must avoid during JAMB and many more.
The Joint Admissions and Matriculations Board (JAMB) conducts the Unified Tertiary Matriculation Examination (UTME) which serves as entrance exam into tertiary institution. So you must pass the examination with high score.
Note: Only 10 JAMB Past Questions & Answers is available on Edustuff now.
Want to score 300+ in JAMB? Download the JAMB CBT app and get access to thousands of practice questions and mock exams to help you. Click HERE to Download JAMB CBT App Now
Download Free JAMB Past Questions And Answers PDF for All Subjects
Click or select the subject you want to download.
These are the ones available for now, if you've any JAMB Past Questions to share with us, you can send an email to us via [email protected]
It will be nice if you join Edustuff JAMB Group on Facebook, Click HERE to do that.
Kindly note that the PDF contains past questions and answers, it doesn't contain the current year questions and answers, these are just practice questions. Click HERE to download them.
Wish you all success in your examination.