What You'll Learn in this Post
Nigerian Navy Interview 2023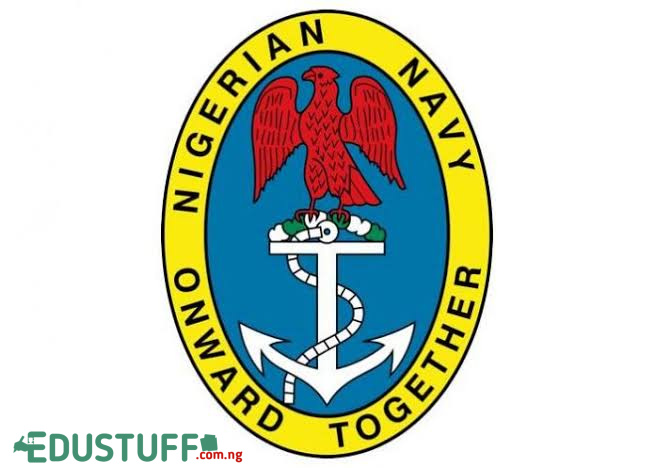 This page will show you the Nigerian navy interview date for 2023, requirements and center for applicants.
The successfully shortlisted candidates of the Nigerian Navy recruitment batch 35 for the examination are invited for interview.
Kindly check below for centres, date and requirements for the interview.
Nigerian Navy 2023 Interview Date
The interview for the Nigerian Navy batch 35 successfully shortlisted candidates has been scheduled to start on 22 July – 11 August 2023.
The interview will include verification of credentials, medical/physical evaluation and written tests.
Requirements for Nigerian Navy Interview
a. Originals and photocopies of their credentials.
b. Originals and photocopies of valid Drivers' Licence (Category H only).
c. Oniginal and photocopy of State of Origin/LGA certificate.
d. National Identity Card/Acknowledgment Slip.
e. Writing materials.
f. Two pairs of navy blue shorts and 2 white (unmarked) T Shirts.
g. A pair of canvas/trainer and stockings.
h. Bed sheets and pillow cases.
i. Set of cutlery.
j. Four (4) recent 30X30mm passport sized photographs on white background.
k. Face masks and hand sanitizers.
l. Personal Toiletries (Bathing and washing soaps, Tooth Paste and brush e.t.c).
Nigerian Navy Interview Centres 2023

Kindly note the following:
Candidates will be interviewed individually and if found deficient of any required criteria, his/her candidature shall be terminated at any stage of the interview.
If any information/declaration given by a candidate at any time during the entire sclection process is found to be fake/false/wrong, hivher candidature shall be cancelled and he/she may be handed over to the Nigeria Police Force for possible prosecution.
Failure by any applicant to provide accurate information conceming hivher medical history during the entire selection process as stated on the Medical Examination Proforma will result in automatic withdrawal from training and dismissal even when already in the Service.
Any candidate who fails to report for screening at specified center for their State of Origin on the stipulated date for his/her Batch will forfeit his/her candidature.
Candidates are to visit www.joinnigeriannavy.com for details of list of successful applicants and other relevant information for the interview.
Thanks for reading.