WAEC Result Checker 2022 Is Out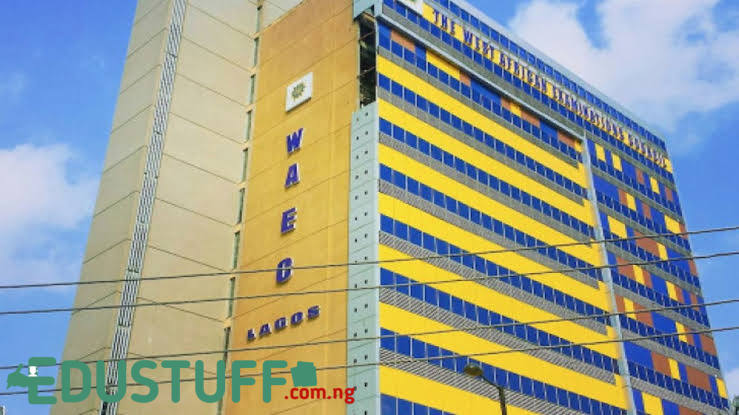 WAEC result 2022 is out: This page will show you how to check WAEC result 2022 online via the WAEC 2022 result checking portal, the West African Examinations Council (WAEC) has released the 2022 West African Senior Schools Certificate Examination (WASSCE) for School Candidates (May/June), https://www.waecdirect.org/, Edustuff will show you latest waec result news.
Is WAEC Result 2022 out?
No, WAEC 2022 Result is not out, the West African Examinations Council (WAEC) is yet to release the West African Senior Schools Certificate Examination (WASSCE) for School Candidates.
when is waec result coming out
The WAEC result for 2022 will be released on Monday August 8, 2022.
This is to inform the 2022 WAEC candidates that the West African Examinations Council (WAEC) has issued the results of the school candidates' 2022 Senior School Certificate Examination.
To check your WAEC result for 2022 on the WAEC 2022 Result portal, follow the steps below.
How to Buy WAEC Scratch Card
To check your WAEC result you'll need to buy WAEC SCRATCH CARD, click HERE to buy WAEC scratch card now at cheap rate or https://myeduproducts.com/product/buy-waec-scratch-card/
Candidates who are not indebted to the Council will be able to access and check their results online, using the results checker PIN on their smart identity cards used during the conduct of the examination see the outlined procedures below:
How to Check WAEC Result 2022
Kindly logon to the WAEC result checking portal via http://www.waecdirect.org
Enter your WAEC Examination Number in the required column.
Select your Examination Year i.e. 2022.
Select your Examination Type i.e. SCHOOL CANDIDATES RESULT.
Enter your Card Serial Number.
Enter the Card PIN.
Finally, click "Submit" button to get your WAEC Result 2022 MAY/JUNE.
WAEC Result Portal for Ghana: http://ghana.waecdirect.org/
OR
How to Check WAEC Result 2022 Through SMS
Send SMS in the format below:


WAEC*ExamNo*PIN*ExamYear


To short-code

32327

(MTN, Celtel & Glo subscribers). For example -:


WAEC*4550801001*123454789112*2004




Note:

Ensure you adhere strictly to the format above. There should be no space in the message.

Wait for your result to be delivered to your phone via SMS.

(SMS Cost N30 Only)



How to Check WAEC Result using phone App
Download the WAEC Result Checker App on your Android Mobile & Tablet Devices, Log in with your exam details and pin to check your results.
WAEC Result Checking Portal: http://www.waecdirect.org
How to check WAEC Result without scratch card 2022
To check your WASSCE Result without buying scratch card, you should know that the WAEC result checker PIN and Serial Number are contained on each Candidates Photo-card Slip issued by WAEC, if your center failed to give you the photo card, you should request for it.

WAEC Result Grading 2022
The letters A through F are used in this exercise. And they're supposed to show how fantastic an outcome is. To receive an A in WAEC English, you must achieve a score of more than 75% on the exam.
Also, a score of 75% indicates that you can successfully answer 75 out of 100 questions. And this is only one of a hundred inquiries.
A1 is also Excellent under the new WAEC grade system. B2 is also excellent. B3 is also translated as Credit, as are C4, C5, and C6. D7 and D8 are, nevertheless, read as Pass. And F9 stands for Fail.
To answer the question of Edustuff fans, we've published an article explaining in detail the WAEC grading system for result.
kindly use the comment box if you're having any problem in checking your result.
Also find: Is Waec 2022 results out?, How can I check my Waec result 2022?, Can I check my Waec results now?, Are the Wassce results out?, sample of waec result, i want to check my waec result, is waec result out.
Thanks for reading.
Looking for international scholarships, want to know exactly what you need to do to finally be a success with scholarships and apply for available opportunities? Click HERE to start now with ScholarshipReg.


Don't hesitate to like, share this article using any of the Social media share buttons and drop a comment in the section below.