Is JAMB mock exam important? Edustuff will give you 5 good reasons why you should sit for JAMB mock examination, though it is optional.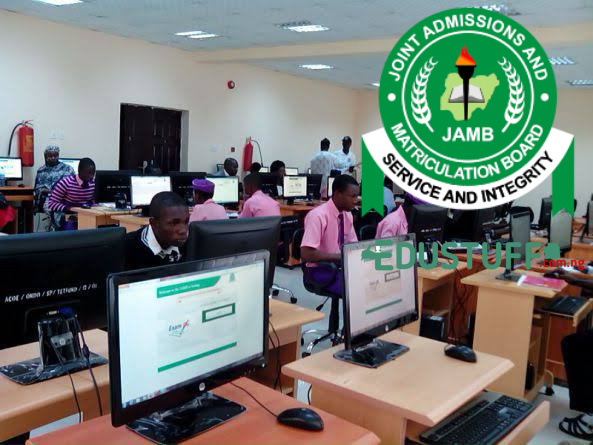 The Joint Admission Matriculation Board (JAMB), Unified Tertiary Matriculation Examination (UTME) is a general exam every student who are aspiring to enter any of the Institution In Nigeria like Polytechnic and University sit for. Although not all Universities in Nigeria requires JAMB like Private Universities but majority of the University requires JAMB and moreover we also have candidates who opt in for A'level.
In this Exam every Student must try his/her very best in other to get high grades.
The exam is usually done on the computer system usually known as CBT (Computer Based Test).
The exam consist of four subjects of which English is compulsory with an addition of three other subjects which must align with the combination of course of study, the exam totals 400.
Since the Exam is once in a year, students have to try and read very hard in other to pass JAMB.
Most students are actually scared of this exam because failure to secure admission means they have to wait an extra year before they can write it again.
What You'll Learn in this Post
What is Mock Exam?
Mock Exam is an exam done before the real exam. It's a practical exam to train or test people on how their real Exam will appear like.
What Is JAMB Mock Exam?
JAMB MOCK is an exam done before the Real JAMB Exam, the Joint Admission Matriculation Board (JAMB) introduced the Mock examination in 2017, It's to test the ability of the students and to show them how their questions will be like.
is JAMB mock compulsory?
No, JAMB mock examination is not compulsory, it is completely optional.
Recommended: JAMB 2022 Registeration Date, Deadline & Price | JAMB Form 
is JAMB mock free?
You will be asked to pay a sum of One thousand naira (₦1,000) on the day of your exam, be informed that only people that have registered for the mock, printed their exam slip & paid for the mock will be allowed to sit for the exam.
Though it was said to be free, but this is based on reality.
When is JAMB mock 2022?
When is JAMB Mock 2022 Starting
JAMB Mock Exam Date 2022/23
The JAMB mock examination will hold on Saturday 9th April 2022. To print your JAMB mock slip, click here.
Now, let's tell you why you should sit for JAMB mock examination.
5 Reasons Why You Should Sit for JAMB Mock Examination
1. Experience: As it's usually said "Experience is the best Teacher". Doing the Mock will teach students how the questions will appear especially for those who will be writing the exam for the first time.
2. Exposure: Mock Exam is an exposure to students who will be sitting for it the first time. Since the Exam is a CBT, most students don't know how to handle the Computer. Sitting for the JAMB MOCK will expose students on how they're going to operate the Computer in main Exam so has to avoid mistakes and Errors.
3. Time Management: The time scheduled for students to answer all JAMB questions is two hours (2hrs) for every question of the four (4) subjects. It's very important for students to finish before the time so they can submit before the time runs out.
Most students especially those who are naïve to the Computer system might not be able to finish before time. The JAMB MOCK exam will teach them how to answer questions fast and submit on Time.
4. Coincidence: It is possible for students to see the same questions (Some) which they were asked in their Mock Exam in the maim JAMB exam. This will  however help the student to answer quick without thinking much about the question. It will be like a bonus question for the student.
5. Confidence: JAMB MOCK is to build confidence in candidates. It will reduce the tension and anxiety in the students.
Thanks for reading.