The Life Changer JAMB Novel: This page contains the likely or possible The Life Changer Questions and Answers Chapter 9 (Nine), the Novel is the approved recommended text for JAMB 2023.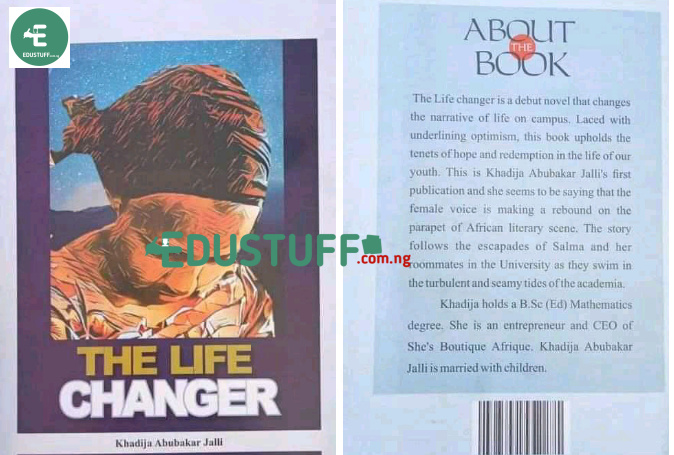 Recommended: The Life Changer JAMB Novel PDF Summary Questions/Answers Download 2023 UTME Free
The Life Changer Questions and Answers Chapter 9 (Nine): JAMB Novel 2023
1. Who is Natasha? Natasha is a lady who Salim met on social media.
2. What was Salim addicted to on his new smartphone? Salim was addicted to social media and chat applications.
3. Who is Lawal? Lawal is Salim's friend.
4. What was the name and model of Salim's first smartphone? Salim bought himself a Samsung Note Series smartphone. This was also his first smartphone.
5. Who did Salim describe as "Princess"? Salim described the lady he met while chatting on social media as Princess.
6. Why didn't Lawal agree to accompany Salim on his date? Lawal thought it wasnt wise to follow his friend Salim to visit a complete stranger.
7. Why did Lawal dislike online dating? Lawal disliked online dating because he believed people often perpetrate scams and even kidnapping through online dating
8. Why was Salim disappointed when he returned from his date? Salim was disappointed because he discovered his date wasn't a pretty lady rather she was just the opposite.
g. Why did Salim believe she was a pretty lady? The lady used someone else's picture as her display picture and this made him think she was pretty.
10. What happened when Salim went to visit Natasha? Salim's car was hijacked by armed robbers, fortunately he was still able to escape unhurt with his car.
11. How did Salim manage to escape from the robbers? Salim who was driving the car with a gun pointed at him. decided to scare the robbers by driving very fast. When he looked back, he noticed they've jumped out of his vehicle.
12. What did Salim later discover about Natasha? Salim later discovered that Natasha was working with the robbers who often use her as bait to attract their victims.
13. Why didn't Salim report to the police? Since he managed to escape unhurt, Salim thought it wasn't necessary to involve the police. He also didn't want the police to bother him with questions.
14. What lesson did Ummi want her kids to learn from Salim's story? Ummi wanted her kids especially Omar to be aware of the dangers in owning a smartphone and the risk involved in social media.
Thanks for reading.