The Ekiti State Governor, Gov. Kayode Fayemi  has Announced the resumption date for Tertiary Institutions in Ekiti & JSS, SSS and Primary Schools.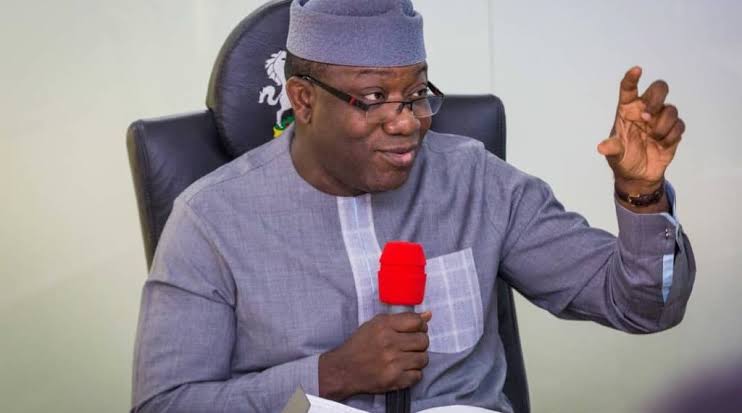 He said and stressed that the Tertiary institutions in Ekiti State may start to resume from October 2, 2020 and the decision is only if the institutions complied with the Covid-19 rules. He also said that all classes that are yet to resume in the secondary schools will reopen on September 21, 2020.
Resumption Date for Tertiary Institutions in Ekiti & JSS, SSS and Primary Schools
Here is the Resumption date for schools including Tertiary institutions in Ekiti state
JSS I and Primary 1-3 to resume on October 19, 2020
Kindergartenand Nursery Schools are expected to resume on November 2, 2020
SSS I, JSS II and Primary 5 and 4 will resume from September 28, 2020.
SSS II, JSS III and Primary 6 in Ekiti will resume on September 21.
This was made known by Governor Kayode Fayemi while speaking on a television station on Sunday evening in a broadcast.
He said:
"This shows that our preventive measures to safeguard them from being infected has been effective."
The Governor said that he announced resumption date because there is no increase or any cases of students who contract the virus when they reopen schools for the SSS 3 who sate for the West African Senior Secondary Examination.
Also read: Ogun State Announces Resumption Date For Schools
Furthermore, he said: While we have progressively responded to the initial lockdown with gradual relaxation in line with the progress made, we must remain vigilant as we cannot afford to indulge ourselves such that a spike may recur as a result of flagrant disobedience to the established protocol, we cannot afford to go back into another round of lockdown with its attendant repercussions. This point needs to be emphasized; though, there is a national decline in number of cases, there has been a noticeable upsurge in Ekiti.