ASUU, NASU and others Prevents LASU VC and Students From Entering The School

The Academic Staff Union Of Universities (ASUU), the Senior Staff Association of Nigerian Universities, the National Association of Academic Technologists and the Non Academic Staff Union (NASU) prevented the students and the Vice-Chancellor, Prof. Olanrewaju Fagboun​ from entering the Lagos State University (LASU) which supposed to reopen today after it had been shut down since the outbreak of the Coronavirus pandemic in Nigeria.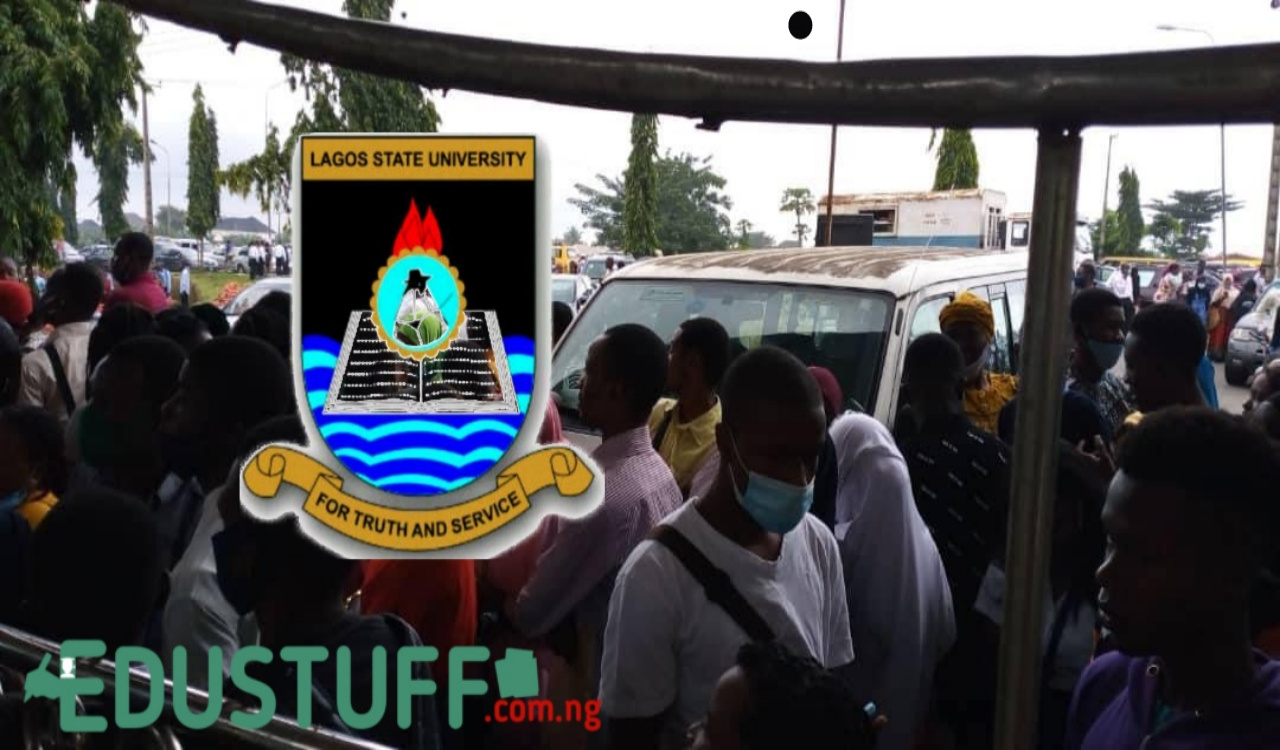 The members of the union has shut down the school and prevented the VC, students from accessing the school since 7 am.
Governor Babajide Sanwo-Olu has previously directed the final-year undergraduate students of the Lagos State tertiary institutions to resume on Monday September 14, 2020 which is today.
Also read: LASU Resumption Date For 1st Semester 2019/2020 | LASU Announces Resumption Date
The members of the union were protesting​ non-payment of the salary increment which was promised by the Lagos State Government.
The members if the union claimed that​ other Lagos State workers had received the increment but all the tertiary institutions in Lagos State were yet to be included.
All efforts made by Prof. Olanrewaju Fagboun​ the Vice-Chancellor to appeal to the members of the union wasn't fruitful.