JAMB recommended textbooks for Use Of English – JAMB Unified Tertiary Matriculation Examination (UTME) is here again and as usual Edustuff is ready to guide the candidates to passing the board examination.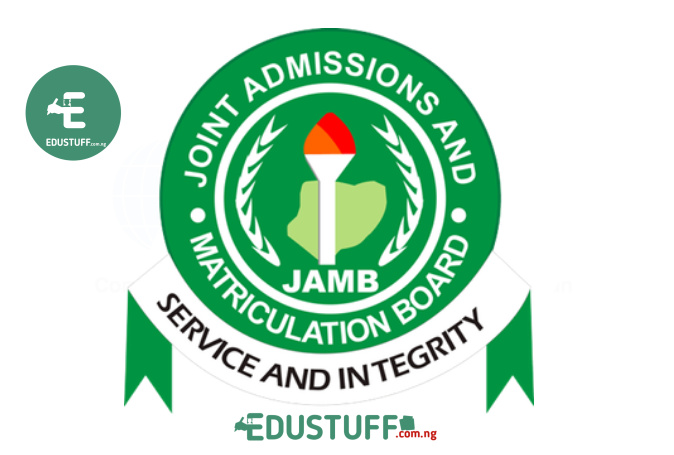 I will provide you with some recommended topics previously published on Edustuff about JAMB, it includes JAMB syllabus, how to pass JAMB, JAMB idioms and many other useful things.
JAMB Recommended Textbooks For Use Of English
Bamgbose, A. (2002). English Lexis and Structure for Senior Secondary Schools and colleges (Revised Edition), Ibadan: Heinemann
Banjo, A. name(s)? (2004). New Oxford Secondary English Course Book Six for Senior Secondary Schools, Ibadan: UP Plc.
Banjo, A. Ayodele, S. and Ndahi, K. S. (1997). Exam Focus: English for WASSCE and SSCE, Ibadan UP Plc Caesar, O. J. (2003). Essential Oral English for Schools and Colleges, Lagos: Tonad Publishers Limited
Egbe, D. I (1996). Mastering English Usage and Communication Skills, Lagos: Tisons
Elugbe, B. (2000). Oral English for Schools and Colleges, Ibadan: Heinemann
Grant, N. J. H, Nnamonu, S. Jowitt, D. (1998). Senior English Project 3, (New Edition) Harlow: Longman
Idowu, O. O, Sogbeson, T. S, Adofo, A. K. Burgess, D. F and Burgess, L. J. (1998). Round-up English: A Complete Guide, Lagos: Longman
Idris, U. (2001). Oral English at Your Fingertips for Schools and Colleges, Lagos, M.Youngbrain Publishers
Igwe, S. O. Atoye, R. O. and Olayiwola, B. A. (2005). JAMB Success: English Language for UME, PCE, Ibadan: UP Plc
Nnamonu, S. and Jowitt, D. (1987) .Use of English: JAMB Practice Tests, Lagos: Longman.
Nnamonu, S. and Jowitt, D. (1989). Common Errors in English, Lagos: Longman
Obinna, M. F. (2001). University Matriculation Use of English,(Fourth Edition) Port Harcourt: Sunray Books Limited
Ogunsanwo, O. Duruaku, A. B.C, Ezechukwu, J and Nwachukwu, U. I (2005). Countdown English
Language, (Revised Edition), Ibadan: Evans
Olatoye, S. (2006). The Silent Teacher, Ado-Ekiti: Segun and Sons Enterprises
Oluikpe, B. O. A, nnaemeka, B. A, Obah, T. Y, Otagburuagu, E. J. Onuigbo, S. and Ogbonna, E. A. (1998). Intensive English for Senior Secondary School 3, Onitsha: Africana – FIRST Publisher.
Tomori, S. H. O (2000). Objective Tests for School Certificate english: Practice in Lexis, Structure and idiom (Reprinted Edition), Ibadan: Heinemann
Ukwuegbu, C, Okoro, O., Idris, A. U., Okebukola, F. O. and Owokade, C. O. (2002). Catch-up English for SSCE/UME, Ibadan: Heinemann
Wisdomline Pass at Once JAMB.
Thanks for reading, it will be very good for you if you get some of the recommended textbooks, it will surely help you in preparing for the examination.
kindly share this.