What You'll Learn in this Post
Pass WAEC 2022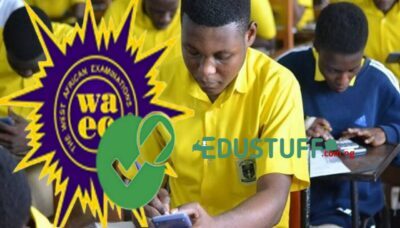 How To Pass WAEC 2022 With 5 Simple Tips: Here are the 5 simple tips to passing WAEC 2022 examination and get straight A's, Edustuff is ready to give answer to your question, "How To Pass WAEC 2022."
Having a good JAMB result is very good but it isn't the only criteria for getting admission into one's choice of institution but having Excellent Grades in one's O/Level results is also one of the major criteria as many institutions who are tough when it comes to Admission Requirements like; UNIBEN, UNILAG, UI, NOUN, UNILORIN, etc, won't consider students with poor Grades like D7,E8, and F9 for admission. Therefore, student are to take notes of the steps and guides below before the commencement of their exam.
Recommended: WAEC Timetable 2022 is Out Download PDF | Check WASSCE Timetable Now
How to pass WAEC 2022 with 5 simple tips
1. Pressure and Tension:
Examination Malpractice has been a Norm in our society these days. Student no longer feel encourage  to read and prepare hard for External Exams because they believe all they need to do is have enough money with them to the exam Hall and pay the invigilator or supervisor who will provide answers for them.
But that might not be so this year because the current situation in world would make supervisor and invigilators hard on students since they had been home for long and had expected to have read and prepare hard.
Also, there would be large spacing between students and those who failed to prepare will be faced with Tension once they see questions before them. Student therefore should prepare hard, so they won't repeat writing the same Exam next year.
2. Reading and Understanding:
Candidates should endeavor to read questions well and try to understand what exactly they are being told to do before answering questions.
They shouldn't assume they know the outline already due to previous experience as guidelines to change and in areas where they are asked to answer certain number of questions they should do it exactly and not behave in an ITK(I too know) manner.
3. Writing Boldly:
Candidates should shade
their names clearly on the objective answer sheet and shade clearly their options. Any error should be erased properly. They should also endeavor their names are written Boldly and clearly on the theory answer sheets.
4. Brainstorming :
Candidates are expected to have brainstormed themselves with some departmental knowledge e.g. a science student is expected to be familiar with all his formula on the periodic table off hand likewise an art student is meant to have known all his figure of speech and literary Devices by heart because they won't escape questions in those areas.
5: Attitude and Manners:
Candidates should maintain good morals and etiquette in the Exam Hall.
A student who is being corrected by the Supervisor or Invigilator shouldn't argue with him/ her to prevent his answer sheet from being torn or being asked to stand up for some minutes without writing while others are writing. Candidate should conduct themselves so not to cause the wrath of any Exam invigilator/ Supervisor.
Remember this is the exam that will qualify you for Higher Institution so don't have a Lackadaisical attitude towards it but do it with all your heart so you won't be fighting hard to get the required Grades Later. "Those who want to reach the top must first climb the Ladder"
Thanks for reading "How To Pass WAEC 2022 With 5 Simple Tips" we hope you've subscribed to our email service or you've turn on the notification for Edustuff.
Drop something in the comment box below, ask us any question, we are ready to answer you, like and share by using any of the social media button on your screen. How to pass WAEC 2022, How to pass WAEC 2022 with 5 simple tips.