The Ecobank Fintech Challenge for 2022 has been officially announced, this article will show you how to apply, deadline for application, prizes to win, requirements and more details about the challenge.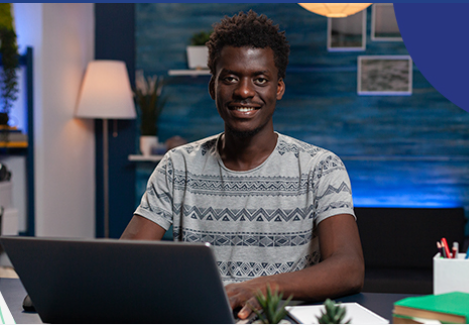 All African Fintech companies are eligible to participate in the challenge. Fintechs who are interested in applying can do so by sending a demo and information about their product here. One or more of the exact set of pain sites listed below must be addressed by one or more of these goods.
The EcoBank Fintech Challenge is seeking programmers and businesspeople with innovative ideas for financial technology to work with them on creating Africa's next significant fintech product. Successful IT entrepreneurs who present the most innovative and practical inventions could win up to $500,000.
All finalists are inducted into the Ecobank Fintech Fellowship, which affords them the opportunity to explore deals, integration and commercial partnership with the Ecobank Group.
Teams are to submit applications addressing one or more of the following challenges:
Customer Experience
Financial Inclusion
Credit Scoring
Ecosystem Aggregation
Internal Tools
Payments
Any Other Relevant Product Categories
Recommended: NNPC/SEPLAT Scholarship 2022/2023 Application Form is out
What You'll Learn in this Post
Ecobank Fintech Challenge Requirements
All African businesses and tech entrepreneurs are eligible to enter the EcoBank Fintech Challenge. Candidates who do not produce a prototype demo within one of the many areas of interest listed on the website will be disqualified.
It is not permitted to join more than one team. After applying, you are unable to switch teams. Up to two members of each team will have their travel and hotel costs covered by Ecobank.
There may be multiple challenges that teams submit solutions to, but each challenge may only have one solution (or "Entry").
NB: The Challenge is open to both teams and lone competitors.
Benefits and Opportunities 
Multinational Product Roll Out: Once in a lifetime opportunity to pursue integration with Ecobank and potentially launch products in Ecobank's over 30 markets across Africa.
Competition Cash Prizes: The ultimate winner will be awarded a cash prize of $50,000.
Service Provider Partnerships: Start-ups may be selected by Ecobank as local country-level partner in any of Ecobank's 33 country ecosystem.
Access To Ecobank's Pan-African Banking Sandbox: Fellows will be given access to a dedicated team to support on the Ecobank's APIs test to enable them improve their products for the pan-African market.
Access To Partner Network: Founders will be inducted as Ecobank Fintech Fellows, granting them access and relationships to a vast network of global and African Accelerators and potential Investors as well as mentors.
Integration With Existing Ecobank Digital Offerings: The EcoBank Fintech Challenge offers opportunities for Fintechs to potentially integrate with Ecobank's existing digital offerings. The existing digital offerings include Ecobank Omni, Ecobank electronic financial supply chain(eFSC), Ecobank Xpress, Ecobank Mobile APP or USSD, MasterPass™ QR, mVISA™ & mCash, etc. You can learn more about these platforms HERE. We'd like applicants to pitch us how their solutions can add value to these existing Ecobank digital offerings.
How to Apply for Ecobank Fintech Challenge 2022
To apply kindly visit judgify.me/ecobankfintech2022 now and fill in the application form.
Application Deadline: 16 September, 2022
Thanks for reading.