What You'll Learn in this Post
Npower Physical Verification 2022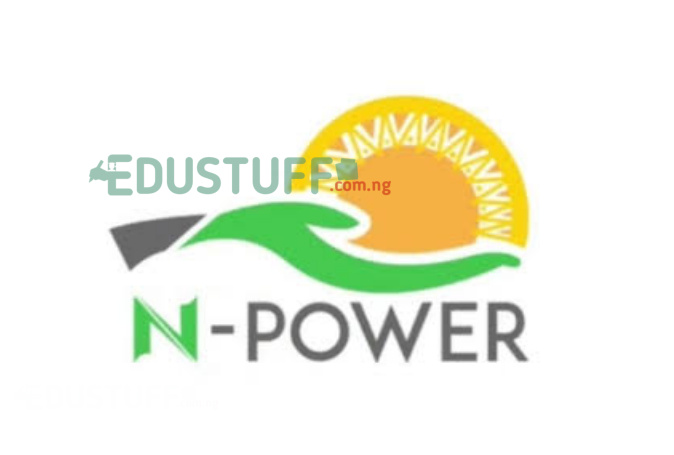 Npower Physical Verification is for candidates who has been succesfully shortlisted for the verification exercise, check Npower Batch C Physical Verification date and Requirements for 2022, nasims.gov.ng.
What is Npower Physical Verification?
The N-power physical verification is set aside to verify the documents that was supplied by the applicants during the online registration.
If you've done the Npower test for Batch C and was shortlisted for the Npower Biometric Verification, you should get ready for the N-power physical verification that'll be conducted nationwide.
Npower Physical Verification Date 2022 for Batch C
Npower physical verification date for Batch C candidates is 10th of September 2022  to the 24th of September 2022.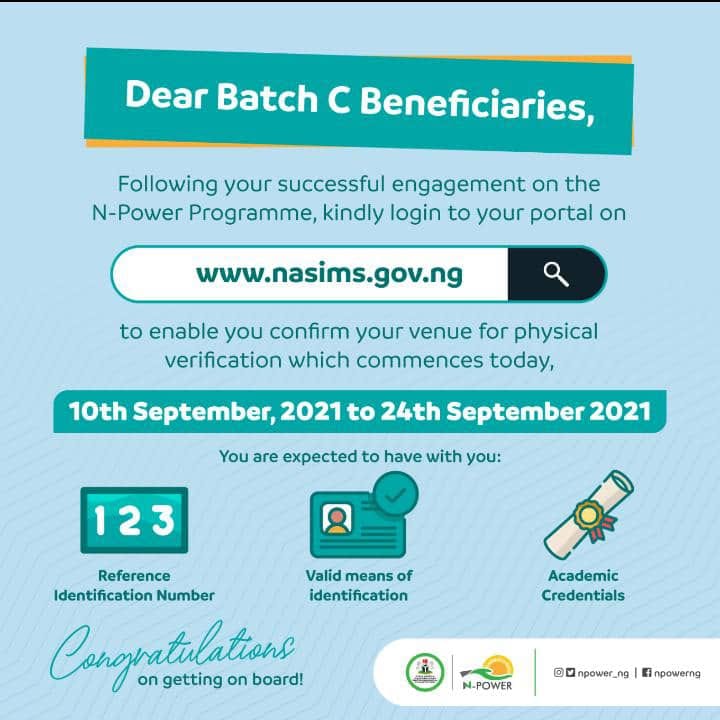 NB: Kindly note that Physical Verification exercise is conducted by NYSC Local Government Inspectors (LGIs) at the Local Government Area where selected Batch C beneficiaries are residing and where they also applied.
Edustuff will show you the required documents needed for the Npower Batch C Physical Verification.
The N-power Physical Verification is for applicants that was shortlited for the pre-selected list.
Recommended: How To Do Npower Biometric Verification Enrollment For Batch C Clients on nasims.gov.ng
Requirements For Npower Physical Verification | Documents
Passport photograph
Education Credentials/Degree
NYSC discharge certificate
BVN details print out
Residential permit of Local Government area.
A valid identity card
Npower online print out with Reference number.
NB: Npower applicants who failed to turn up at the venue and on the date for the physical verification will be disqualified automatically.
The purpose of carrying out physical verification for all applicants is to recruit those who merit the job; those who meet all the requirements expected from an eligible applicant.
During the physical verification, shaft are filter from the grains. Only deserving applicants should be shortlisted and sent to their primary place of assignment.
Those who are impersonating or beneficiaries of Batch A and B will be screened out.
Thanks for reading.