NIMC Enrolment Centres: This article provides you with the list of National Identity Management Commission (NIMC) National Identification Number, NIN Enrolment Centers Nationwide for Nigerians.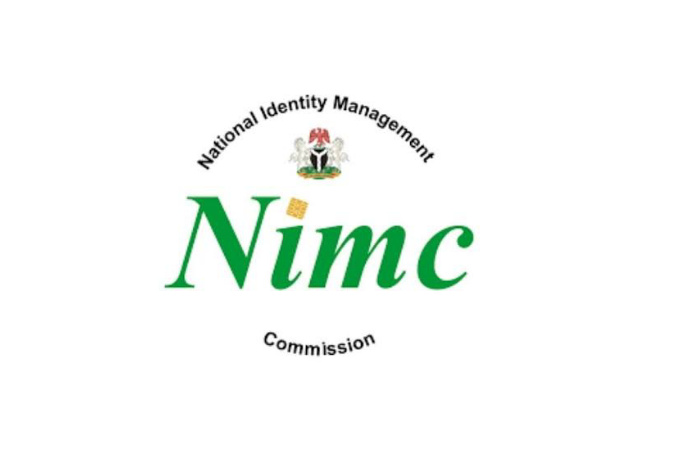 This article is very helpful for all students or candidates and general public who wished to enroll for their National Identification Number (NIN).
The list of NIN registration centres in this article are officially approved and it is sourced from the National Identity Management Commission (NIMC) official website.
A good and major reason why we've to bring this article to Edustuff readers is because NIN is now mandatory for JAMB Registeration, no National Identification Number (NIN) no JAMB Registeration.
All you need do to register for your NIN is to go to nearest National Identification Number Enrolment Centre with the required original documents.
NIMC Enrolment Centres Nationwide | NIN Registration Centres
ZONE
STATE
LOCATION
OFFICE ADDRESS
NC
Benue
State Office
Jonah Jang Crescent, beside Federal Secretariat Makurdi, Benue State
NC
Benue
Apa
Apa LGA Secretariat, Ugbokpo Town
NC
Benue
Gboko
Gboko LGSecertariat, Tor Tiv Road Gboko
NC
Benue
Gwer-East
Gwer-East LGA Secretariat Aliade Town
NC
Benue
Katsina Ala
Katsina-Ala LGA Building, Katsina – Ala Town
NC
Benue
Kwande
Kwande LGA Co-op. Building, Rice Mill Road Adikpo
NC
Benue
Makurdi
Makurdi LGA Secretariat, Ogiri Oko Street, Makurdi
NC
Benue
Otukpo
LGA Secretariat, Ochi Idoma Road, Otukpo
NC
Benue
Tarka
Along Makurdi-Gboko Rd, Wanune
NC
Benue
Vandeikya
LGA Building,Vandeikya
NC
Benue
Logo
LGA Secretariat, Ugba
NC
Benue
Okpokwu
LGA Secretariat, Okpokwu
NC
Benue
Obi
LGA Secretariat, Obi
NC
Benue
Government House Makurdi
NC
FCT
State Office
No 6 Ademola Adetokunbo Crescent ITF House Wuse II Abuja
NC
FCT
Abaji
Toto Road, (Former People's Bank) Abaji
NC
FCT
Amac
L.E.A. Pri. Sch. Zone 3, Wuse Abuja
NC
FCT
Bwari
Bwari Area Council Secretariat, Bwari Abuja, FCT
NC
FCT
Gwagwalada
Old Federal Secretriat, (CIPB) G/LADA, FCT
NC
FCT
Kwali
Kwali Area Council Secretariat, Kwali Abuja, FCT
NC
FCT
NIS
Nigerian Immigration Services HQ Along Airport Road Sauka Abuja
NC
FCT
NAF
Nigerian Airforce Base Along Airport Road Sauka Abuja
NC
FCT
NIMC HQ
11 Sokode Crescent Off Dalaba Street Wuse Zone 5 Abuja
NC
FCT
NASS
White House Senate Hearing Room III, 3 Arms Zone Maitama Abuja
NC
FCT
OSGF
Office Of The Secretary to the Government Of the Federation Shehu Shagari Complex 3, Arms Zone Maitama
NC
FCT
Federal Secretariat
Federal Secretariat Complex, Ground floor Phase 1 Central Area Abuja
NC
FCT
SSS
Department Of State Security Service Maitama Abuja
NC
FCT
Mogadishu
Mogadishu Cantonment, DHQ Garrison Asokoro Abuja
NC
FCT
Customs Karu
Workshop , Beside Customs Clinic, karu Site
NC
FCT
Ministry of Foreign Affairs
Tafawa Balewa House, Opposite Eagle Square, Central Area ,Abuja
NC
FCT
Minstry Of Agric
Minstry Of Agric Area 11 FCDA Abuja
NC
FCT
Minstry Of Works
Blook A, 1st Floor Minstry Of works Mabushi Abuja
NC
FCT
Office of the Auditor General
Audit House, Beside UAC Building, Central Area, Abuja
NC
FCT
Customs HQ
NO 3, Abidjan Street, Zone 3, Wuse,Abuja
NC
FCT
SEC
SEC HQ Opposite Arewa Suite Central Area Abuja
NC
FCT
NTA
Anyigba Street Opposite NCDA Area 11 Garki Abuja
NC
FCT
Prison HQ
Prison HQ, Bill Clinton Drive Along Airport Road Abuja
NC
FCT
NOA
Old Federal Secretriat, Area 1 Abuja
NC
FCT
FCTA
16 Dunukofia Street Area 11 Garki Abuja
NC
FCT
Radio House
Area 10, Radio House
NC
Kogi
State Office
Plot 27, block 4, hassan Katsina road, along zone 8 road, Lokoja Kogi State
NC
Kogi
Adavi
LGA Secretariat Complex, Oganimana
NC
Kogi
Ankpa
LGA Secretariat, Ankpa
NC
Kogi
Dekina
John Shaibu House, Opp. Gain Microfinance Bank, Dekina
NC
Kogi
Kabba/Bunu
LGA Secretariat Complex, Kabba
NC
Kogi
Okehi
LGA Secretariat Complex, Obangede
NC
Kogi
Okene
Annex, LGA Secretariat Complex, Okene
NC
Kogi
Ejuku
RITC Centre Ejuku Yagba East LGA
NC
Kogi
Ife Olukotu (Westley High School)
Westley High School Ife Olukotu Yagba East LGA
NC
Kogi
Isanlu (St Kizito School)
St Kizito School Isanlu Yagba East LGA
NC
Kogi
Idofin (LGA Secondary School)
LGA Secondary School Idofin Yagba East LGA
NC
Kogi
Egume
CMML Primary School Egume Dekina LGA
NC
Kogi
Odu
LGEA Primary School RITC Centre Odu Dekina LGA
NC
Kogi
Osara Poly
UBE Primary School Lokoja Okene Road Osara Village Adavi LGA
NC
Kogi
Lokoja LGA Secretariat
Lokoja LGA Secretariat Lokoja
NC
Kogi
KSC Corporative
Kogi Cluster Farmers Development Union Corporative Centre Opp JAMB Office Lokongoma Lokoja
NC
Kogi
Federal Polytechnic Idah
Federal Polytechnic Permament Site Idah, Idah LGA
NC
Kogi
Govt House
Govt House, Lokoja
NC
Kogi
Ofigi Napi (Idah)
St Micheals Primary School, Ofigi Idah
NC
Kogi
NIS
Nigerian Immigration Service Kogi State Command HQ mount patti Road GRA Lokoja
NC
Kwara
State Office
Opposite Dangote flour mills Asa road Ilorin, Kwara State
NC
Kwara
Ifelodun
LGA Secretariat, Share
NC
Kwara
Ilorin-East
Old Secretariat, Near PoliceStation, Oke-Oyi,
NC
Kwara
Ilorin-West
Opp. Government Girls Day Sec. Schl Ita-Amon, Ilorin
NC
Kwara
Irepodun
LGA Secretariat Omu- Aran
NC
Kwara
Moro
Beside Moro LGA Health Centre Bode-Saadu
NC
Kwara
Offa
Party Secretariat, Igbona Road Offa
NC
Kwara
NIS
Fed Secretariat Building Fate Ilorin
NC
Kwara
NAF
Offa Garage Road, Ilorin
NC
Kwara
Sobi Barracks
NC
Kwara
Police HQ
Opposite Ministry of Finance, Ahmadu Bello Way, Ilorin.
NC
Kwara
Uni Ilorin
Uni Ilorin Main Campus Auditorium Building
NC
Nassarawa
State Office
Shendam Road near Federal Ministry Of Justice, Lafia Nasarawa State
NC
Nassarawa
Nasarawa Eggon
Local Govt Secretariat, Doma
NC
Nassarawa
Karu
Local Govt. Secretariat, Karu
NC
Nassarawa
Kokona
Behind PHCN Office Garako
NC
Nassarawa
Lafia
Behind Maternity Clinic, Roma Road Lafia
NC
Nassarawa
Keana
Compass Office, Agric Dept. Keana
NC
Nassarawa
Nasarawa
Beside Emirs' Palace, Nasarawa
NC
Nassarawa
Awe
Local Govt Secretariat, along Kekura Road, Awe
NC
Nassarawa
Toto
General Hospital Road, Toto
NC
Nassarawa
Nasarawa State UNI
Nasarawa State University, Keffi
NC
Nassarawa
FED Poly Nasarawa
Federal Polythecnic Nasarawa
NC
Niger
State Office
No 1 Habibu Shuabu Rd, along Fed. Secretriat Complex, Minna Niger State
NC
Niger
Chanchaga
No 1 Habiba Shuaibu Rd, Fed. Secretriat Complex, Minna
NC
Niger
Lavun
Kutigi Kukawa Street Kutigi, Lavun Local Gov't
NC
Niger
NAF Kainji
Airforce Base Kainji Wawa Road, Niger State
NC
Niger
NAF Minna
237 BSG Nigerian Airforce Minna Niger State
NC
Niger
IBB University
IBB University lapai, KM 3 Minna Road Niger State
NC
Niger
FUT Minna (Tem Site)
Federal University Of Technology, Bosso Campus Minna Niger State
NC
Niger
FUT Minna (Perm Site)
Federal University Of Technology Minna Gidan Kwanu Campus along bida Road Minna
NC
Niger
Govt House
Opposite Justice Kutigi Conference Centre, Off Bosso Road, Minna
NC
Plateau
State Office
Lamingo Dam Road, Opposite Human Right Commission, Katton Rikkos, Jos Plateau State
NC
Plateau
Jos- East LGA
Old Jos-East LGA Secretariat,Angware Liberty Dam Rd., Jos
NC
Plateau
NAF
Along Old Airport Road Jos, Plateau State
NC
Plateau
Kanke LGA
Along Langtang North Road (Inside LGA Secretariat)
NC
Plateau
Pankshin LGA
Joseph Gomwak House (Inisde LGA Secretariat)
NC
Plateau
Bokkos LGA
LGA Secretariat Complex
NC
Plateau
Jos South LGA
Bukuru (Inside LGA Secretariat)
NC
Plateau
Govt House
Government House Rayfield Jos
NC
Plateau
Plateau State Polytechnic
Opposite Nitel Headquarters Jos
NC
Plateau
Prisons Headquarter
Nigeria Standard Road Opposite Police Headquarters Jos
NC
Plateau
Police Headquarter
Nigeria Standard Road Opposite Police Headquarters Jos
NC
Plateau
University of Jos
Bauchi Road, Jos
NC
States
Enrolment & Registration Centre
ERC Address
NC
States
Enrolment & Registration Centre
ERC Address
NE
Adamawa
State Office
NATIONAL IDENTITY MANAGEMENT COMMISSION, OPPOSITE THE SCOPE NEWSPAPER, BEHIND FED. SEC. COMPLEX, YOLA, Adamawa STATE
NE
Adamawa
Yola South
Yola South LG Secretariat
NE
Adamawa
Yola North
Yola North LG Secretariat
NE
Adamawa
Gerei
After Girei Bridge, along Song rd, Girei
NE
Adamawa
Song
Behind Shopping Complex, Gombi rd, Song
NE
Adamawa
Mayobelwa
Mayo-Belwa LG Secretariat
NE
Adamawa
Minchika
Minchika LG Secretariat
NE
Bauchi
State Office
NATIONAL IDENTITY MANAGEMENT COMMISSION, NO 3, ABDULKADIR AHMED CLOSE, BEHIND CBN ZONAL OFFICE, Bauchi STATE
NE
Bauchi
Alkaleri
Medical & Health Workers Union Building, LG Secretariat Alkeliri
NE
Bauchi
Bauchi LG
LG Development Area Office, Gome Road, Bauchi
NE
Bauchi
Dass
Town Maternity Center, Old Dass Town
NE
Bauchi
Ganjuwa
NULGE Building, LGA Secretariat, Kasinmadaki
NE
Bauchi
Katagum
Old Damako Office, Near FMC, Azare
NE
Bauchi
Toro
LG Secretariat, Near LG Mosque, Toro
NE
Bauchi
FIRS
FIRS Regional Office, No 1, Nnamdi Azikiwe Street, Old Jos Rd, Old GRA
NE
Borno
State Office
Near Maiduguri International Airport Junction, along Kano Road
NE
Borno
Bakassi Internally Displaced Persons (IDPs) Camp ERC
Bakassi IDPs Camp, Maiduguri
NE
Borno
Biu LGA
Biu LGA Secretariat
NE
Borno
College of Agriculture, Maiduguri ERC
College of Agriculture, Maiduguri
NE
Borno
Gubio LGA
Gubio LGA Secretariat
NE
Borno
Kaga LGA
LG Secretariat, Benisheikh Town
NE
Borno
Kashim Ibrahim College of Education ERC
Kashim Ibrahim College of Education
NE
Borno
Konduga LGA
LGA Secretariat, Konduga Town
NE
Borno
University of Maiduguri (UNIMAID)
University of Maiduguri
NE
Gombe
State Office
FED. LOW COST HOUSING ESTATE, BY POLICE OUT POST, GOMBE STATE
NE
Gombe
Govt. House, Gombe
NE
Gombe
Kaltungo
Opposite Kaltungo, Opposite, LEA Primary School, Kaltungo
NE
Gombe
Yalmatu
GRA, DEBA
NE
Gombe
Akko
GRA, Akko Along Yola Road
NE
Gombe
Dukku
MDG Builging, near Access Bank, Along Darazo road.
NE
Gombe
Gombe North
Behind Gombe LG Secretariat, Gombe
NE
Taraba
State Office
PLOT 12 ROAD, E GRA EXTENSION JALINGO, Taraba STATE.
NE
Taraba
Jalingo
LGA Secretariat, Along Taraba Motel Road Jalingo
NE
Taraba
Zing
Inside Old SDP Secretariat, Along Jalingo Road Zing
NE
Taraba
Ardokola
LGA Secretariat, Along Bali road Sunkani
NE
Taraba
Gassol
LGA Secretariat, Along Jalingo Road Mutum Biyu.
NE
Taraba
Tanko
Inside Old Shopping Complex, Adjascent Divisional Police Headquarters, Wukari.
NW
Jigawa State
HQ
311 Federal Sect. Complex, Sani Abacha Way, Dutse.
NW
Jigawa State
Birnin Kudu
Local Government Secretariat, Birnin Kudu
NW
Jigawa State
Yan Kwashi
Local Govt Senior Staff Quarters, Yan Kwashi
NW
Jigawa State
Kirikasamma
Local Government Secretariat
NW
Jigawa State
Gumel
Local Government Secretariat
NW
Jigawa State
Hadejia
NA Works Dept., Hadeja
NW
Jigawa State
Government House
Olayinka Sule Boulevard, Dutse
NW
Jigawa State
Federal University
Bye Pass Road, Dutse
NW
Kaduna State
HQ
Federal secretariat complex , Ahmadu bello way, Kawo Kaduna
NW
Kaduna State
Kauru
Local Government Secretariat, Kauru
NW
Kaduna State
Kaduna North
Magajin gari, Opposite police station, Kaduna
NW
Kaduna State
Chukun
Local Government Secretariat, Kujama
NW
Kaduna State
Kaduna South
Local Government Secretariat Kakuri, Kaduna
NW
Kaduna State
Jaema'a
Old Local Government Secretariat, Kafanchan.
NW
Kaduna State
Zaria
Local Government Secretariat, Zaria
NW
Kaduna State
NIS
Nigerian Immigration Service, Independence Way, Kaduna
NW
Kaduna State
Kaduna Poly
Kaduna state Polytechnic, Tudun Wada, College of Science and Technology
NW
Kaduna State
Airforce
Airforce Base, Mando, Kaduna
NW
Kaduna State
NDA
NDA Old site, Kawo Kaduna
NW
Kaduna State
GOVERNMENT HOUSE
INSIDE GOVERNMENT HOUSE
NW
Kano State
HQ
Kofar Kabuga Taludu by FCE junction Kano.
NW
Kano State
Kano Municipal
Wakilin kudu Kofar Fada, By Emirs Palace Kano.
NW
Kano State
Tarauni LGA
Local Government Secretariat, Tarauni
NW
Kano State
Kura
Local Government Secretariat, Kura
NW
Kano State
Madobi
Local Government Secretariat, Madobi
NW
Kano State
Gezezwa LGA
Local Government Secretariat Annex, Kofar Gari, Gezawa
NW
Kano State
Wudil LGA
Utai Road, By Wudil General Hospital
NW
Kano State
DALE LGA
OLD SHARIA COURT, GWAMMEJA, KANO
NW
Kano State
FAGGE
FAGGE LGA SECRETARIAT
NW
Kano State
UNGOGO
UNGOGO LGA SECRETARIAT
NW
Kano State
GWALE
GWALE LGA SECRETARIAT
NW
Kano State
BICHI
BICHI LGA SECRETARIAT
NW
Katsina State
HQ
Federal sect complex, Kano Road, Katsina.
NW
Katsina State
Batagarawa
Local Govt Sectariate, Sandamu
NW
Katsina State
Charanchi
Old LGA Education office
NW
Katsina State
Daura
Kangiwa square, Near Emirs Palace
NW
Katsina State
Kankara
Behind Main Streem Bank, Along Dutsenma-Katsina Road, (Opp. Kankara police station)
NW
Katsina State
Rimi
Opp. Rimi Police Station Government Lowcost Hosing Rimi
NW
Katsina State
Sandamu
Local Government Sectariat, Sandamu
NW
Katsina State
FIRS
Kano Road, Katsina
NW
Katsina State
NATSINTA BARRACK
JIBIA ROAD, KATSINA
NW
Kebbi State
HQ
Behind State Sect, Gwadangwaji Area, Birnin Kebbi
NW
Kebbi State
Jega LG
Yet to be allocated
NW
Kebbi State
Gwandu
Local Govt Sectariat, Gwandu
NW
Kebbi State
Birnin Kebbi
Opposte Nagari Science College, Makerar Gandu, Birnin Kebbi
NW
Kebbi State
Federal Polythnic Birnin Kebbi
ICT, Waziri Umaru Polytechnic, Birnin Kebbi
NW
Kebbi State
Zuru
Yet to be allocated
NW
Sokoto State
HQ
Danbuwa Area, Gusau Road, Sokoto
NW
Sokoto State
Binji
Local Govt Sectariat, Binji
NW
Sokoto State
Kware
Local Govt Sectariat, Kware.
NW
Sokoto State
Sokoto South
Local Govt Sectariat, Ahmadu Bello Way, Sokoto
NW
Sokoto State
Sokoto North
Local Govt Sectariat, Sultan Abubakar Road, Sokoto.
NW
Sokoto State
Shagari
Local Govt Sectariat, Shagari.
NW
Sokoto State
Wamakko
Local Govt Sectariat, Wamakko.
NW
Sokoto State
State House of Assembly
State House of Assembly, Kaduna Road, Sokoto.
NW
Sokoto State
Sokoto State Polytechnic
Ruggar Woru Area, Sokoto.
NW
Zamfara State
HQ Zamfara 1
Opp. Gusau Motor Park, kantin daji, Gusau
NW
Zamfara State
Zamfara 2
Opp. Gusau Oil Mill (Zaitun oil), Zaria Road, Gusau
NW
Zamfara State
Anla LGA
Opp. LGA Secretatiat, Anka
NW
Zamfara State
Maru LGA
Kanwurin Sarki, Opp. Jummaat Mosque, Maru
NW
Zamfara State
Kaura Namoda LGA
Opposite Kaura Namoda Central Mosque
NW
Zamfara State
Talata Mafara LGA
Local Govt Sectariat, Talata Mafara
SE
Abia
State Office
NATIONAL IDENTITY MANAGEMENT COMMISSION, PLOT P3, GOVERNMENT STATION LAYOUT UMUAHIA, Abia STATE
SE
Abia
Umuahia North
Local Government Secretariat, Owuwa Anyanwu, Umuahia North
SE
Abia
Aba South
Local Government Secretariat, Aba South
SE
Abia
Aba North
Local Government Secretariat, Aba North
SE
Abia
Bende
Bende Local Government Secretariat, Ntumbu
SE
Abia
Ohafia
Local Government Secretariat, ohafia
SE
Abia
Osisioma
Osisioma Ngwa Local Government Secretariat, Umuakpara
SE
Abia
NIS
Abia State Command Umuahia
SE
Anambra
State Office
KL 1, OFF Enugu ONITSHA EXPRESS ROAD BY AMAWBIA BYPASS ENUGWU-AGIDI ROAD NEW TOWN LAYOUT CAPITAL TERRITORY, Anambra STATE
SE
Anambra
Awka South
Awka South LG Office Near SSS Office Awka
SE
Anambra
Mega Centre
Onitsha South LG Office Woliwo, Onitsha
SE
Anambra
Onitsha North
Onitsha North LGA, Park road GRA
SE
Anambra
Nnewi North
Nnewi North LGA Office, Umudim Nnewi
SE
Anambra
Ogbaru
Ogbaru LGA Office, Atani Road Ogbaru
SE
Anambra
Aniocha
Adazi Ani Town Hall, Adazi Ani
SE
Anambra
Anambra East
Anambra East LGA Office Otuocha Aguleri
SE
Anambra
Obosi
Obosi Town Hall, idemili North, Obosi
SE
Anambra
Immigration
Immigration Office, Agu Akwa
SE
Ebonyi
State office
NATIONAL IDENTITY MANAGEMENT COMMISSION, NO. 2B UDEMEZUE ROAD STREET, ABAKALIKI, EBONYI.
SE
Ebonyi
Govt. House, Abakaliki
SE
Ebonyi
Ivo
Ivo Council Secretariat Along Afikpo-Okigwe Expressway Isiaka Mile II, Ebonyi
SE
Ebonyi
Ishielu
Ishielu Council Secretariat Along Enugu-Abakaliki Express Way Ezillo
SE
Ebonyi
Abakaliki
Abakaliki Council Secretariat Nkaliki Along Nkaliki Road, Abakaliki
SE
Ebonyi
Izzi
Izzi Council Secretariat Off Iboko Road Iboko
SE
Ebonyi
Immigration
NIS, Along Enugu- Abakaliki Express Way Umuoghara Abakaliki
SE
Ebonyi
State Office
NATIONAL IDENTITY MANAGEMENT COMMISSION, EMENE-EKE EXPRESS BY PRODA JUNCTION, ABAKALIKI ROAD, ENUGU STATE
SE
Enugu
Udi
Udi town, Udi LGA Secretariat
SE
Enugu
Enugu South
Mbadiwe Street, Enugu South LGA Secretariat
SE
Enugu
Enugu North
Enugu North LGA Secretariat
SE
Enugu
Nsukka
GRA Nsukka LGA Secretariat
SE
Enugu
Nkanu West
Amagunze, Nkanu East LGA Secretariat
SE
Enugu
Aninri
Ndeabor Aninri LGA Secretariat
SE
Imo
State Office
NATIONAL IDENTITY MANAGEMENT COMMISSION, P/HARCOURT ROAD, NEW OWERRI, IMO STATE.
SE
Imo
Govt. House, Owerri
SE
Imo
Okigwe
Okigwe Local Government Headquarters, Uturu Road, Close to Abia State Universtity
SE
Imo
Aboh Mbaise
Aboh, Opposite Mbaise Secondary School, LG Headquarters
SE
Imo
Orlu
Orlu LG Headquarters, Amasike Road, Orlu
SE
Imo
Oru West
Mgbidi Town, LG Headquarters, Onitsha Express Road
SE
Imo
Ideato South
Dikenafai LG Headquarters, Ekweme Road
SE
Imo
Oguta
Oguta, Near Oguta Lake, LG Headquarters
SE
Imo
Ohaji Egbema
Mmahu South, Shell Oil Area, LG Headquarters
SE
Imo
Owerri Municipal
Owerri Municipal Headquarters, Douglas Road, Opposite Post Office, Ama JK
SE
Imo
Ahiazu
Ahiazu LG Headquarters, Near Aforu Market
SE
Imo
Army Barracks
34, Artillery Obinze, Owerri West LG
SS
Rivers
State Office
238, Aba RD, Port-Harcourt Rivers State
SS
Rivers
Abua/Odua
Old Central Secretariat Ayama
SS
Rivers
Ahoada East
Govt. Estate Ahoada
SS
Rivers
Gokana
Council Secretariat
SS
Rivers
Akuku-Toru
Abonnema Girls Sec. Sch.
SS
Rivers
Asari-Toru
Council Office Ruguma
SS
Rivers
Degema
Local Govt. Council
SS
Rivers
Eleme
Civic Centre Eleme
SS
Rivers
Emohua
Local Govt. Secretariat
SS
Rivers
Ikwerre
Council Secretariat Ikwerre LGA
SS
Rivers
Obio/Akpor
LGA Secretariat Obio Akpor
SS
Rivers
Port Harcourt
PH City Council Secretariat
SS
Rivers
Tai
Council Secretariat Tai
SS
Rivers
Shell
Old Aba Road, Rumuobiakami, Port Harcourt
SS
Rivers
Navy Pathfinder
Navy Base, Rumudumeni, Port Harcourt
SS
Bayelsa
State Office
Chief DSP Alamieyeseigha way, beside PDP secretariat ovom, yenagoa Bayelsa State
SS
Bayelsa
Brass
Local Govt.Council Secretriat, Brass
SS
Bayelsa
Ekeremor
LGA Secretariat Ekeremor
SS
Bayelsa
Kolokuma/Opokuma
LGA Secretariat Kolokuma/Opokuma
SS
Bayelsa
Nembe
Council City Hall, Nembe Town
SS
Bayelsa
Yenagoa
LGA Secretariat Old Water Board Road Yenagoa
SS
Bayelsa
Ogbia
LGA Secretariat Ogbai Town
SS
Bayelsa
Sagbama
LGA Secretariat Old Office Building Sagbama Town
SS
Bayelsa
Law School
Mviama/Yenagoa Road, Agubama-Epie ,Yenagoa City, Bayelsa.
SS
Bayelsa
NIS
Road Safety Road, Ovom, Yenagoa, Bayelsa .
SS
Akwa Ibom
State Office
Federal Secreteriat Abak RD, Uyo Akwa Ibom
SS
Akwa Ibom
Abak
Local Government Secretariat, Abak
SS
Akwa Ibom
Essien Udim
Low Cost Housing, Afaha Ikot Ebak
SS
Akwa Ibom
Etinan
LGA Secretariat, Etinan
SS
Akwa Ibom
Ibiono Ibom
Low Cost Housing, Oko Ita, Ibiono Ibom
SS
Akwa Ibom
Ikono
LGA Secretariat, Ibiaku Ntok Okpo, Ikono
SS
Akwa Ibom
Mkpat Enin
LGA Secretariat, Mkpat Enin
SS
Akwa Ibom
Nsit Ibom
LGA Secretariat
Afaha Offiong, Nsit Ibom
SS
Akwa Ibom
Uruan
Idu, Uruan L.G.A. Idu, Uruan LGA
SS
Akwa Ibom
Uyo
Low Cost Housing, By Federal Medical Centre, Abak Road
SS
Akwa Ibom
Maritime Acedemy
Maritime Academy, Oron
SS
Akwa Ibom
NIS
Nigerian Immigration Services Federal Secreteriat Abak RD, Uyo Akwa Ibom
SS
Akwa Ibom
Government House Akwa-Ibom
Barracks road, uyo
SS
Cross River
State Office
NIMC Office Murtala muhammed highway near city gate calabar Cross River State
SS
Cross River
Abi
Council Hqtrs – Itigidi
SS
Cross River
Akpabuyo
Investment House
SS
Cross River
Biase
Council Hqtrs Ibogo
SS
Cross River
Calabar Municipal
Council Hqtrs-Calabar
SS
Cross River
Calabar-South
Main Avenue By Yellow-Duke Street
SS
Cross River
Odukpani
Council Hqtrs Odukpani
SS
Cross River
Ogoja
Council Hqtrs Ogoja
SS
Cross River
NIS
Nigerian Immigration Services, No 2 Otuansa Street Calabar Cross River State
SS
Cross River
UNICAL
University Of Calabar PMB 1115 Close UBO Calabar Cross River State
SS
Cross River
NAF
207 Special mobility group Nigerian Airforce base Calabar Cross River State
SS
Delta State
State Office
NIMC Office Along NTA road off okpanam road Asaba Delta State
SS
Delta State
Federal Secretariat
Federal Secretariat Complex Okpanan road Asaba Delta State
SS
Delta State
Ethiope East LGA
Ethiope East LGA Secretariat isiokolo
SS
Delta State
Ika North East LGA
Ika North-East LGA Secretariat Owa-Oyibu
SS
Delta State
Oshimili South LGA
Beside Asaba Acade off Nnebisi Road Asaba
SS
Delta State
Ughelli North LGA
Ughelli North LGA Secretariat, Ughelli
SS
Delta State
Ukwuani LGA
Ukwuani LGA Secretariat Obiaruku
SS
Delta State
Warri South LGA
10,Swamp Road, Marine Base, Warri , Delta State
SS
Delta State
NAF
Nigerian Airforce Airstrip Osubi Delta State
SS
Delta State
NIS
Nigerian Immigration Service Delta State Command HQ Umuodase Isiuzor Ibusa Off Ibusa Asaba road
SS
Delta State
Ika South LGA
LGA Secretariat, Ika South
SS
Edo
State Office
No 1 National Identity Card Road, off PZ/Isekhure way, off sapele road benin city Edo State
SS
Edo
NAF
Airforce primary school oko ogba road airport road benin city
SS
Edo
NIS
Nigerian Immigration Services Delta Command Headquarters
SS
Edo
Eggor LGA
Egor LGA Council, Egor
SS
Edo
Oredo LGA
Oredo Council Kings Square, Benin City
SS
Edo
Uniben
University of Benin Sport Complex Ugbowo
SS
Edo
Esako Central LGA
Fugar
SS
Edo
Akoko Edo LGA
Akokoedo LGA Igarra
SS
Edo
Iguben LGA
Igueben LGA, Igueben
SS
Edo
Owan West LGA
Owanwest LGA Sabongida, Ora
SS
Edo
Auchi Poly
Fed Polytechnic, Auchi
SS
Edo
Ovia North East LGA
Ovia North East Okada
SS
Edo
Esan North East LGA
Esan North East Uromi
SS
Edo
Esan West LGA
Esan West Ekpoma
SW
Ekiti State
HQ
NO. 15, OLORA STREET, FEDERAL HOUSING ESTATE ROAD, ADO-EKITI
SW
Ekiti State
IKERE
BETTER LIFE BUILDING, MOSHOD ROAD, ALONG LOCAL GOVERNMENT SECRETARIAT, IKERE EKITI
SW
Ekiti State
IFELODUN/IREPODUN
LOCAL GOVERNMENT SECRETARIAT, IGEDE-EKITI
SW
Ekiti State
OYE
OLD COMMUNITY BANK, OYE-EKITI
SW
Ekiti State
AIYE-KIRE LGA
AIYE-KIRE LOCAL GOVERNMENT SECRETARIAT
SW
Ekiti State
IKOLE
LOCAL GOVERNMENT SECRETARIAT, OYE-EKITI
SW
Ekiti State
EKITI SOUTH WEST
OPPOSITE COMMUNITY HEALTH CENTRE, ILAWE -EKITI.
SW
Ekiti State
GOVERNOR'S OFFICE
GOVERNOR'S OFFICE, ADO-EKITI
SW
Lagos State
HQ
Awolowo Way, Alawusa, Ikeja
SW
Lagos State
ARMY CANTONMENT
Maryland, Ikeja
SW
Lagos State
FIRS
AWOLOWO ROAD, IKOYI
SW
Lagos State
LASU
LAGOS STATE UNIVERSITY, OJO
SW
Lagos State
AGEGE
OLERE AGEGE LOCAL GOVERNMENT, POWERLINE, AGEGE
SW
Lagos State
AIRFORCE IKEJA
AIRFORCE BASE, SHOGUNLE, IKEJA
SW
Lagos State
BONNY CAMP
VICTORIA ISLAND
SW
Lagos State
NNS CORA
NNS CORA DOCKYARD, APAPA
SW
Lagos State
AYOBO, IYANA IPAJA
LCDA, IPAJA, AYOBO
SW
Lagos State
OSHODI-ISOLO
OSHODI-ISOLO LOCAL GOVERNMENT, BOLADE, OSHODI
SW
Lagos State
OJO CANTONMENT
OJO BARACKS
SW
Lagos State
LASPOTECH
LAGOS STATE POLYTHECNIC, IKORODU
SW
Lagos State
ETIOSA LGA
ETGUOFUN STREET, ETIOSA
SW
Lagos State
SHOMOLU
AGUNBIADE STREET, ONIPANU
SW
Lagos State
LEKKI
ADEDOYIN OGUNGBE, LEKKI
SW
Lagos State
OJO LGA
OLOJO DRIVE, OJO
SW
Lagos State
UNILAG
PROPERTY MANAGEMENT BUILDING, FACULTY OF EDUCATION, OPPOSITE EDUCATION HALL, UNILAG
SW
Lagos State
NAFRIC
INFOTECH COMPLEX, CHARITY BUS STOP, OSHODI
SW
Lagos State
AMUWO-ODOFIN
AMUWO-ODOFIN LGA SECRETARIAT, 41 ROAD, FESTAC TOWN
SW
Lagos State
LAGOS ISLAND
CAMPUS MINI STADIUM, AJELE, LAGOS
SW
Lagos State
YABATECH
MULTIPURPOSE BUILDING, YABA COLLEGE OF TECHNOLOGY, YABA, LAGOS
SW
Ogun State
HQ
FEDERAL SECRETARIAT COMPLEX, OKEMOSA
SW
Ogun State
FUNAAB
FEDERAL UNIVERSITY OF ABEOKUTA
SW
Ogun State
COVENANT UNIVERSITY,OTA
POSTGRADUATE BUILDING
SW
Ogun State
CRAWFORD UNIVERSITY,IGBESA
ICT BUILDING
SW
Ogun State
GOVERNOR'S OFFICE, OKE-MOSAN
BLOCK D, ROOM 104(GROUND FLOOR)
SW
Ogun State
ABEOKUTA SOUTH
BEHIND SUPER FOODS (MINISTRY OF WORKS), IBARA
SW
Ogun State
EWEKORO
LOCAL GOVERNMENT HEADQUARTERS, ITORI
SW
Ogun State
IFO
LOCAL GOVERNMENT HEADQUARTERS, IFO
SW
Ogun State
ADO-ODO/OTA
LOCAL GOVERNMENT HEADQUARTERS, OTA
SW
Ogun State
SAGAMU
EWUSI PALACE, MAKUN, SAGAMU
SW
Ogun State
ODOGBOLU
LOCAL GOVERNMENT HEADQUARTERS, ODOGBOLU
SW
Ondo State
HQ
IGBATORO ROAD, NEAR FEDERAL SECRETARIATE, PMB 765, AKURE, ONDO STATE
SW
Ondo State
OWO
MABO HALL, OLD SECRETARIAT, OWO
SW
Ondo State
AKOKO SOUTH EAST
FIRE BRIGADE HOUSE, BESIDE CIVIL DEFENCE, ISUA AKOKO
SW
Ondo State
AKOKO SOUTH WEST
FIRE BRIGADE HOUSE, OLD SECRETARIAT, OKA
SW
Ondo State
AKURE NORTH
SKILL ACQUISITION CENTRE, IJU
SW
Ondo State
ONDO WEST
BEHIND CIVIC CENTRE, ONDO .
SW
Ondo State
ONDO EAST
INSIDE LOCAL SECRETARIAT, BOLORUNDURO
SW
Ondo State
FUTA
FEDERAL UNIVERSITY OF TECHNOLOGY, OBAMLA, AKURE
SW
Ondo State
IDANRE
BETTER LIFE COMPOUND, IDANRE
SW
Osun State
HQ
KING SQUARE, OPP.BIKET JUNCTION, NEW IKIRUN ROAD, OSOGBO
SW
Osun State
EDE NORTH
REST HOUSE, OKE GADA, EDE
SW
Osun State
EJIGBO
BLOCK 9, IGBO OWA, EJIGBO
SW
Osun State
IFE EAST
ENU OWA SQUARE, OONI'S PALACE, IFE
SW
Osun State
IFE NORTH
ODEOMU ROAD, IPETUMODU
SW
Osun State
IFEDAYO
BEHIND LOCAL GOVERNMENT, OKE ILLA
SW
Osun State
ILA ORANGUN
ORANGUN PALACE YARD
SW
Osun State
ILESA EAST
ILESA EAST LOCAL GOVERNMENT, ILESA
SW
Osun State
IREPODUN
NRC PARTY SECRETARIATE, OJUTU, ILOBU
SW
Osun State
IWO
INSIDE LIBRARY, OPPOSITE OLUWO STADIUM, OKE ODO, IWO
SW
Osun State
OBOKUN
COMMUNITY LIBRARY/MATERNITY CENTRE, OBOKUN
SW
Osun State
OROLU
OBADA COMPLEX, IFON-OSUN
SW
Osun State
OSOGBO
OSOGBO LOCAL GOVERNMENT SECRETARIAT, OSOGBO
SW
Osun State
IMMIGRATION OFFICE
BEHIND SUBEB, SAZO AREA, OSOGBO
SW
Osun State
OSUN STATE SECRETARIAT OSOGBO
ABEERE, OSOGBO
SW
Oyo State
HQ
BESIDE ADEGOKE PLAZA, NEW GARAGE, IBADAN
SW
Oyo State
IBADAN NORTH
IBADAN NORTH LOCAL GOVERNMENT SECRETARIAT, OPPOSITE OYO STATE GOVERNMENT HOUSE, AGODI, IBADAN
SW
Oyo State
IBADAN SOUTH WEST
OLD LOCAL GOVERNMENT SECRETARIATE, MOSHOD ABIOLA WAY, RING ROAD, IBADAN
SW
Oyo State
OGBOMOSO NORTH
BEHIND TOWN PLANNING, OPPOSITE OYEWUNMI HOUSE, OGBOMOSO
SW
Oyo State
OYO EAST
NO. 31A, AKERELE HOUSE, APAARA, OYO
SW
Oyo State
IBARAPA CENTRAL
NPC OFFICE, ABOLONKO AREA, BESIDE NEGRASS
SW
Oyo State
ORELOPE
ORELOPE LOCAL GOVERNMENT SECRETARIAT, IGDOHO
SW
Oyo State
LAUTECH
LADOKE AKINTOLA UNIVERSITY OF TECHNOLOGY CAMPUS, OGBOMOSO
SW
Oyo State
GOVERNOR'S OFFICE
HEAD OF SERVICE BUILDING, GOVERNORS OFFICE SECRETARIATE, IBADAN.
SW
Oyo State
IBADAN POLYTHENIC
POLYTHECNIC IBADAN CONFERENCE HALL
SW
Oyo State
UNIVERSITY COLLEGE HOSPITAL
UNIVERSITY COLLEGE HOSPITAL, IBADAN.
SW
Oyo State
ODOGBO
NIGERIA ARMY CANTONMENT, ADEKUNLE FAJUYI, ODOGBO IBADAN
SW
Oyo State
AFIJIO
BESIDE LOCAL GOVERNMENT Secretariat, AFIJIO LOCAL GOVERNMENT, JOLBELE
SW
Oyo State
OGBO SOUTH
OKE OBADARE STREET, OGBOMOSHO, OYO STATE
SW
Oyo State
IBAADAN NORTH EAST
LOCAL GOVERNMENT SECRETATIAT, IWO ROAD, OLD ARMY BARRACK, IBADAN
SW
Oyo State
OYO WEST
ALHAJI ISHOLA T.A HOUSE, OPPOSITE FOLA TYRES, OYO STATE
SW
Oyo State
OLORUNSOGO
MURI ONIBATA'S HOUSE, IGBETI TOWN, OYO STATE
SW
Oyo State
AKINYELE
LOCAL GOVERNMENT SECRETARIAT PREMISES , MONIYA, OYO STATE
SW
Oyo State
ISEYIN
ALHAJI LATEEF TEMITOPE'S HOUSE, NO. 35 OLUWOLE LAYOUT, ISEYIN
Recommended: How to Apply for National Identification Number (NIN) Easily In Nigeria | Explained
Looking for international scholarships, want to know exactly what you need to do to finally be a success with scholarships and apply for available opportunities? Click HERE to start now with ScholarshipReg.


Don't hesitate to like, share this article using any of the Social media share buttons and drop a comment in the section below.