JAMB Use of English CBT Practice 2023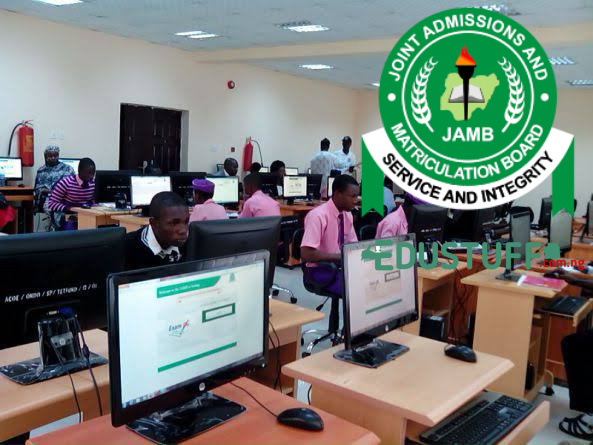 JAMB English CBT Practice: Candidates must choose four (4) subjects relating to their courses during JAMB registration, but you may only add an additional three (3) subjects to your JAMB subject combination because the use of English (also known as English Language) is required for all courses.
"You can take the test, check your score and corrections after submission, read this page till the end to start CBT"
Jamb Use of English comprises of four main sections, namely;
1: Passage
2: Lexis
3: Structure
4: Oral Forms.
Passage I to III.
From Passage I – III, this passage test candidates' knowledge of deduction from passages. In these passages, each question carries 3 marks, and this section has 15 questions.
This means that if you correctly answered all the questions, you already have 15 X 3 Marks = 45 points.
Passage IV.
Passage IV is a test for candidates' knowledge of English Registers. In this section, each question is worth 2 marks per correct answer.
This section carries ONLY 10 questions.
This means that if you correctly answered all the questions, you already have 10 X 2 marks = 20 points in this section.
Lexis Section.
The Lexis section of the JAMB Use of English is one section that test the candidates' knowledge of reasoning in English language, communication as well as vocabulary, and this section comprises of the following;
idioms,
Nearest in meaning,
Opposite in meaning.
Take note that each question in the Lexis section carries 2 marks per question. The Structure section of JAMB Use of English, based ONLY on testing the candidates' knowledge of the following:
Recommended: JAMB Result 2023 Now Online | Check Your JAMB Score Free
English sentences formation,
Part of sentences,
Semantics,
Syntax,
Tenses,
Phrasal verbs,
Prepositions,
and other aspects of English sentence formation.
In this section, take note that each question carries 1 mark per correct question you answered. The ending part of JAMB's Use of English is the oral forms.
JAMB English CBT Practice 2023
Immediately you finished the test, you'll see your score and the time left, you will also have access to all answers to the questions, it will also indicate the ones you got correctly or wrong.
Click the link below to start The Life Changer CBT Practice, or here now.
Good luck.
Looking for international scholarships, want to know exactly what you need to do to finally be a success with scholarships and apply for available opportunities? Click HERE to start now with ScholarshipReg.


Don't hesitate to like, share this article using any of the Social media share buttons and drop a comment in the section below.