INEC adhoc Recruitment 2022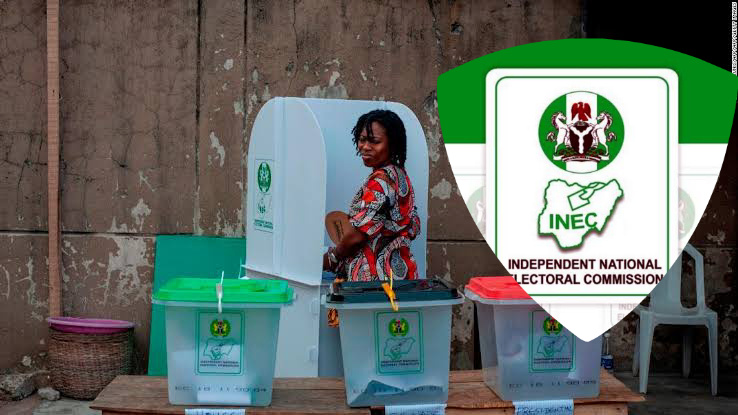 Are you looking for the portal to apply for 2022 INEC Adhoc staff recruitment? You are on the right page, in this article you will learn how to apply for the INEC recruitment, application deadline, portal for registration, requirements and more pres.inecnigeria.org.
In order to prepare for the general elections in 2023, the Independent National Electoral Commission, or INEC, has started the hiring process for ad hoc workers.
INEC ad-hoc Registration Date 2022
The commission will be accepting applications from qualified candidates from Wednesday the 14th of September and ends on the 30th of November, 2022, according to a letter from A.T. Yusuf, the INEC Secretary.
INEC Adhoc Recruitment Requirements 2022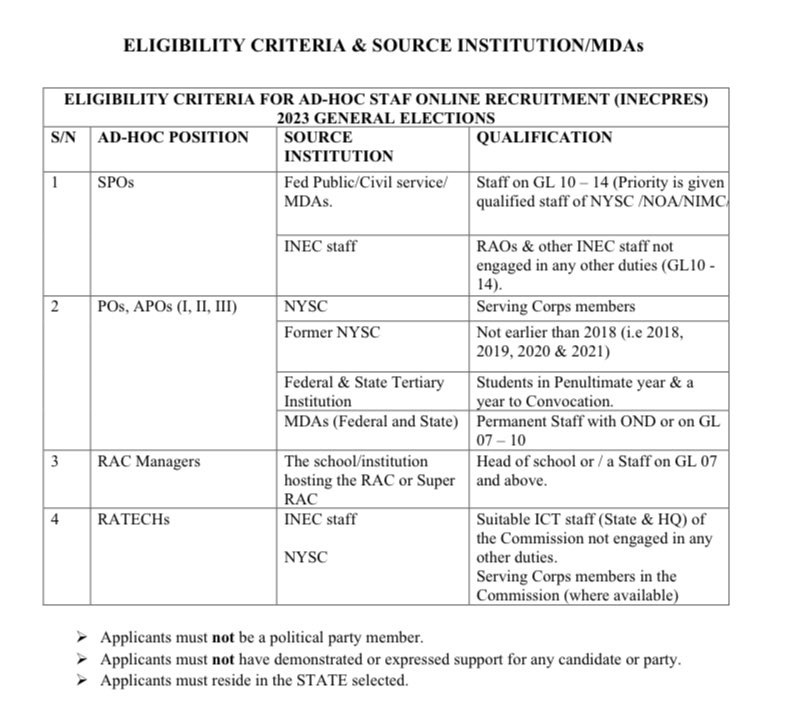 Candidates must be citizens of Nigeria.
Applicants must not have demonstrated or expressed support for any candidate or party.
Applicants must reside in the STATE selected
The minimum requirement for applicants is five (5) credit grades in WASSC/GCE/SSCE, including English, Math, and three other pertinent disciplines taken all at once.
The minimum requirement for applicants is a Bachelor's Degree (BSC, HND, ND, or NCE) with Second Class Honors (Lower Division)
The NYSC Discharge Certificate will be a bonus.
To be eligible for consideration as ad hoc staff in the 2023 General Election, all applicants are invited to complete the registration forms online using either the MOBILE APP (for Android phones only) or the web site (using a laptop or PC).
How to Apply for INEC Adhoc Staff Recruitment 2022
Kindly visit pres.inecnigeria.org recruitment Portal.
Fill the registration form by entering the required information and apply.
INECPRES Mobile App Installer
The download link for the INECPRES Mobile App installer for android phones only is https://inecpres.app.com/pres.
The help desk/technical support details — Vanity number: 0700-CALL-INEC; Email address: [email protected]
Thanks for reading.
SOURCE: www.inecnigeria.org