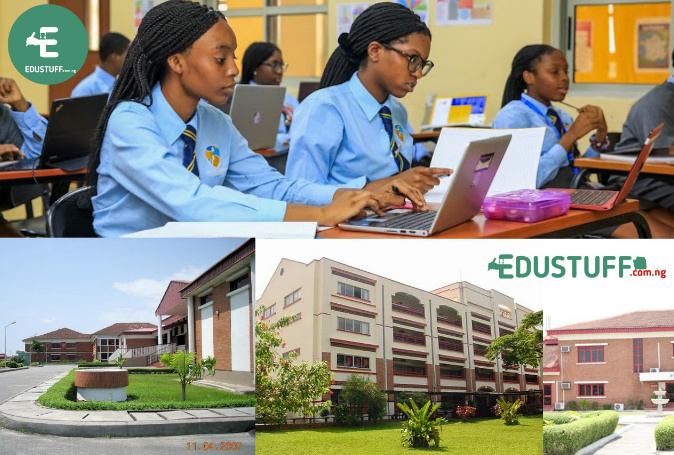 You'll get to know the top 8 most Expensive Schools In Nigeria in this article, there are different kinds of schools in Nigeria and before choosing a school to send your wards to, you must consider at least the standard and tuition fee, you must choose what you can afford.
Though, the high tuition fee of a school doesn't guarantee a good standard to give your child quality Education, you must make sure you find more about the school.
Enjoy reading this article about most Expensive Schools In Nigeria, you can search the name of the school you're interded in online to know more about it.
What You'll Learn in this Post
List Of Most Expensive Schools In Nigeria
British International School
Grange High School
Lekki British International School
Day Waterman College
Greensprings School
Dowen College
Greenoak International School
Most Expensive Schools In Nigeria and their Tuition Fee, Location
British International School
This is a Secondary school English established which includes Foreign and Nigerian students, British International School was established in 2001 in 1 Landbridge Avenue , Oniru Private Estate, Victoria Island, Lagos, Nigeria, the school have different facilities which also includes theater, science suites, computer suites, music suites, multi-purpose hall, swimming pool and more.
The age range of students in the school is 11-18 years of age. The fees of the school is paid in dollars which is $26,750 + N200, 000 for boarding students if we should convert that with the current rate of dollars that would be N10,165,000 annually.
Grange High School
Grange High School is located at G.R.A Ikeja, Lagos state, the school is approved by the United Kingdom independent association of preparatory schools, the tuition fee is N4.5 Million.
Lekki British International School
Lekki British International School was established is 2000 with well-equipped laboratories, air-conditioned classrooms, theater room, internet-connected computers and other facilities, it is among the best secondary schools in Nigeria with a fee of N4,000,300 per session, it is a perfect school for quality education.
Day Waterman College
Day Waterman College is located in Ogun State, Nigeria, it is a full boarding school with N3.7 million per year tuition fee, the age range for the students in the school is 11 – 16 years old.
Loyola Jesuit College
Loyola Jesuit College made our list of top 7 Secondary Schools in Nigeria on Edustuff, it is a full boarding school located in Abuja in the village of Gidan Mangoro, the school tuition fee of Loyola Jesuit College is N2,800,000.
Greensprings School
Greenspring school is located in Lagos mainland it was founded in 1985, according to Edustuff findings, the school started with only 3 pupils and now thousands of students are in the school to enjoy quality Education and amazing facility, the school fees is around N3,185,200 per year for boarding students which covers some expenses like textbooks, tuition, and school uniforms.
Dowen College
Dowen College was founded in 1997, it situated in Lekki, Lagos State, Nigeria. The fee for boarding students is N2,000,000 per year, and N1,250,000 for day students which concerns school uniform, feeding, textbooks and house wear, it has a very good library, cultural facilities, computer center and more.
Greenoak International School
Greenoak International School is a high standard school, the Primary school was founded in September 2004 while GIS Secondary was founded in 2008, it is located in Port Harcourt, Nigeria. The age range of students in the school is 5 years to 16 years around the world. The school tuition fee is N1.9 Million.
The school operates a hybrid curriculum consisting of the innovative International Primary Curriculum (IPC), British/American Curricula and the Nigerian curriculum.
Thanks for reading, what do you think about these schools and their Tuition Fee, if you know any other school that aren't listed as we only have 8 in this article, you can add yours by using the comment section.