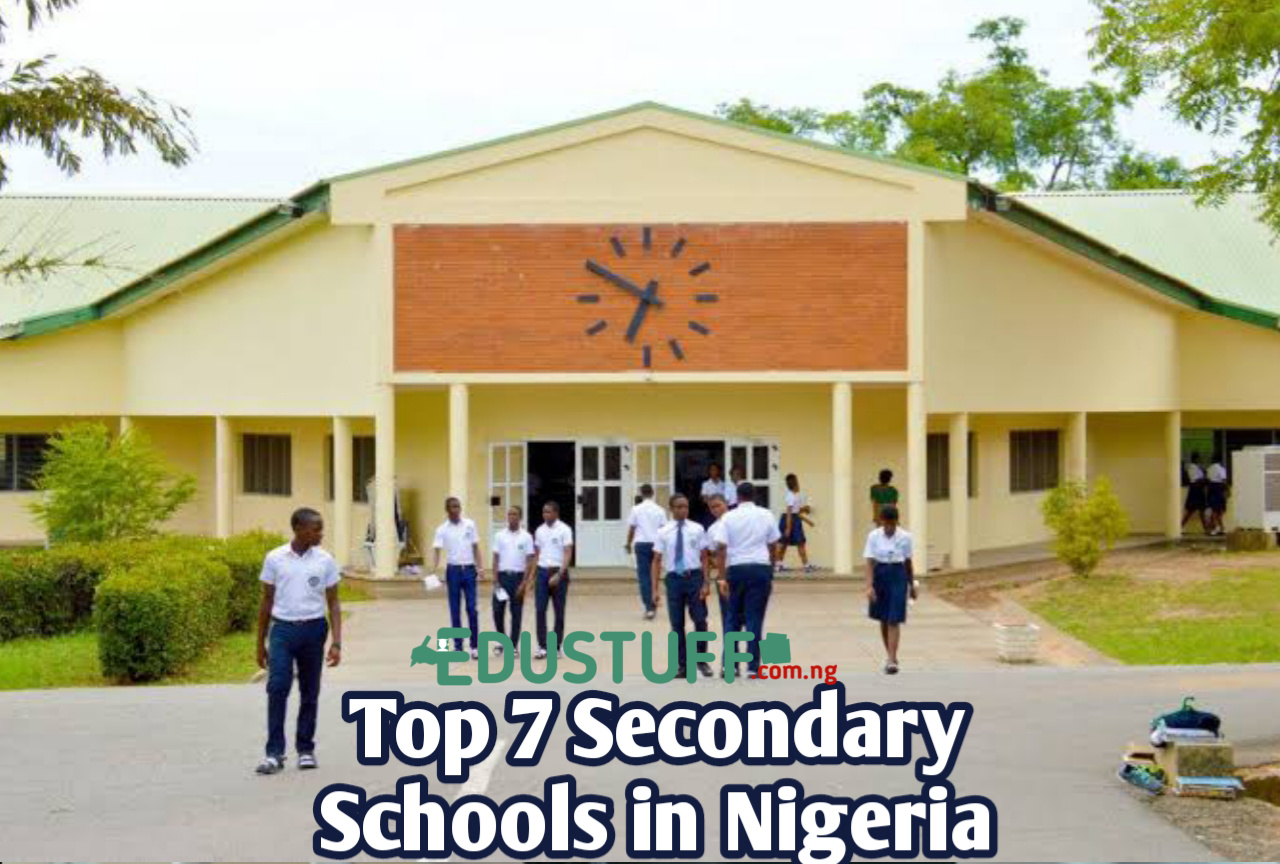 Top 7 Best Secondary Schools in Nigeria: Many people will always want to know the best out of anything so they can choose something outstanding, we've the list of the best Universities, Polytechnics e t.c but in this article, you'll find out the top 7 Best Secondary Schools in Nigeria for 2021.
It is very important for parents or guidan to choose the best school for their child to give them good education, a good research about the school standard must be carried out.
Though not everyone can afford to send their wards to these schools, still if you're looking for something affordable, you must choose the one with the best quality on the list.
List of Top 7 Best Secondary Schools In Nigeria 2021
Kings' College
Atlantic Hall
Loyola Jesuit College
Vivian Fowler Memorial College
Lekki British School
Grange Schools
Christ The King College, Onitsha
Those are the list, now let's talk about the Secondary Schools one after the other to provide you with some adequate information about them, you can search the names of the schools online for more details.
Kings' College
According to our research on Edustuff, Kings' College is a boys-only school that was founded in 1909 with day and boarding facilities, isn't that amazing? This makes it one of the oldest secondary schools in Nigeria. The management of the school must be competent to manage such old school and maintain it among the best. The school was even the second schools in the 2017 WAEC.
Atlantic Hall
Atlantic Hall was established in 1989 at Maryland area of Ikeja, it is now located in Epe, even as a Private School, it was named the 1st of all schools in 2017 WAEC result.
Loyola Jesuit College
Here comes a schools you may know as one of the best without the list, Loyola Jesuit College was founded in 1996 and it is located in Gidan Mangoro, Karu-Karshi Road, Abuja, the school was named after the founder of the society, St. Ignatius of Loyola of Society of Jesus, Nigeria (Roman Catholic Church). An interesting part about Loyola Jesuit College is that it is fully a boarding school.
Vivian Fowler Memorial College
As Kings' College is Only-boys schools, Vivian Fowler Memorial College is the opposite, it is an all-girls Independent college located in the Ikeja suburb of the city of Lagos, the capital of Lagos State and founded in the year 1991.
Lekki British School
Lekki British School is the first British Boarding school in Lagos, Nigeria and one of the international schools in Lekki, it was founded in September 2000, it was established to help students discover their talents within a disciplined and caring traditional British environment. It has different schools as mentioned: Lekki British Pre-School, Lekki British Junior School, Lekki British High School with a 25 acre campus within the Lekki Peninsula part of Lagos.
Grange Schools
This school is located at Ikeja, Lagos and it was founded by British expatriates who wanted to off quality education in accordance to British standards in 1958.
Christ The King College, Onitsha
Christ The King College was founded in 1933 by by a group of Irish missionaries led by Archbishop Charles Heerey, it is an Only-boys secondary school located in Onitsha, Anambra, CKC Onitsha.
Thanks for reading.