WAEC Examiners Application Form portal | Apply for WAEC Marking / Invigilating, become a WAEC examiner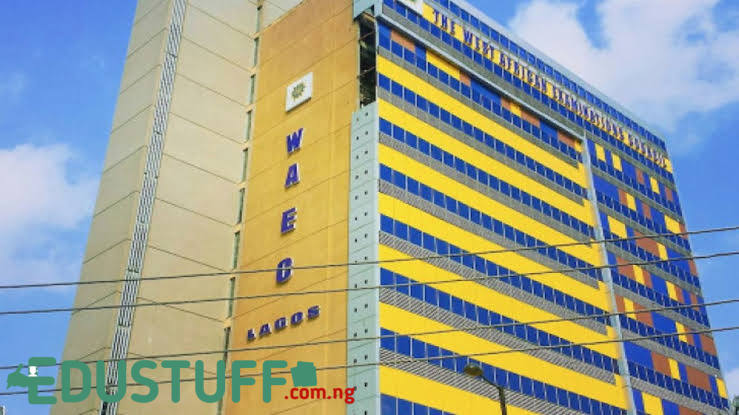 Application form for WAEC examiners is available online now, see how how to become waec examiner, how to apply / register as a West Africa Examination Council, WAEC examiner.
Interested and qualified applicants are invited for application for the West African Examination Council, WAEC examiners, this article will show you how to apply and become a WAEC examiner.
In order to apply, prospective examiners will need to visit the WAEC Examiners portal and submit required information to apply.
While filing the application form online, ensure you fill all the required column correctly, any incorrect entry will lead to disqualification of applicant.
Eligible applicants who forward applications can be nominated to be one of the body exam script markers or external invigilators which means more money.
How do I become a WAEC examiner?
How do I register for WAEC marking?
You need to fill in the WAEC Examiners application form via the portal and meet the requirements.
You need to check the list of subject to examine for prospective examiners, Click HERE to check.
WAEC Examiners Requirements for Application
The prospective applicants must posses:
A minimum of first degree or its equivalent in a field related to the subject he/she wishes to examine
A minimum of two years post-NYSC teaching experience preferably in a Senior Secondary School
Possess thorough knowledge of the subject he/she wishes to examine as previously Recommended.
Fill the WAEC Examiners application form completely and correctly.
Come along with the credentials to the marking centre for sighting and attach photocopies to the completed application form
Be a person of high integrity, therefore there must be an attestation to his/her character from the current employer.
How To Apply As WAEC Examiner / External Invigilator
You need to fill the WAEC Examiners application form with the details requested in the image below.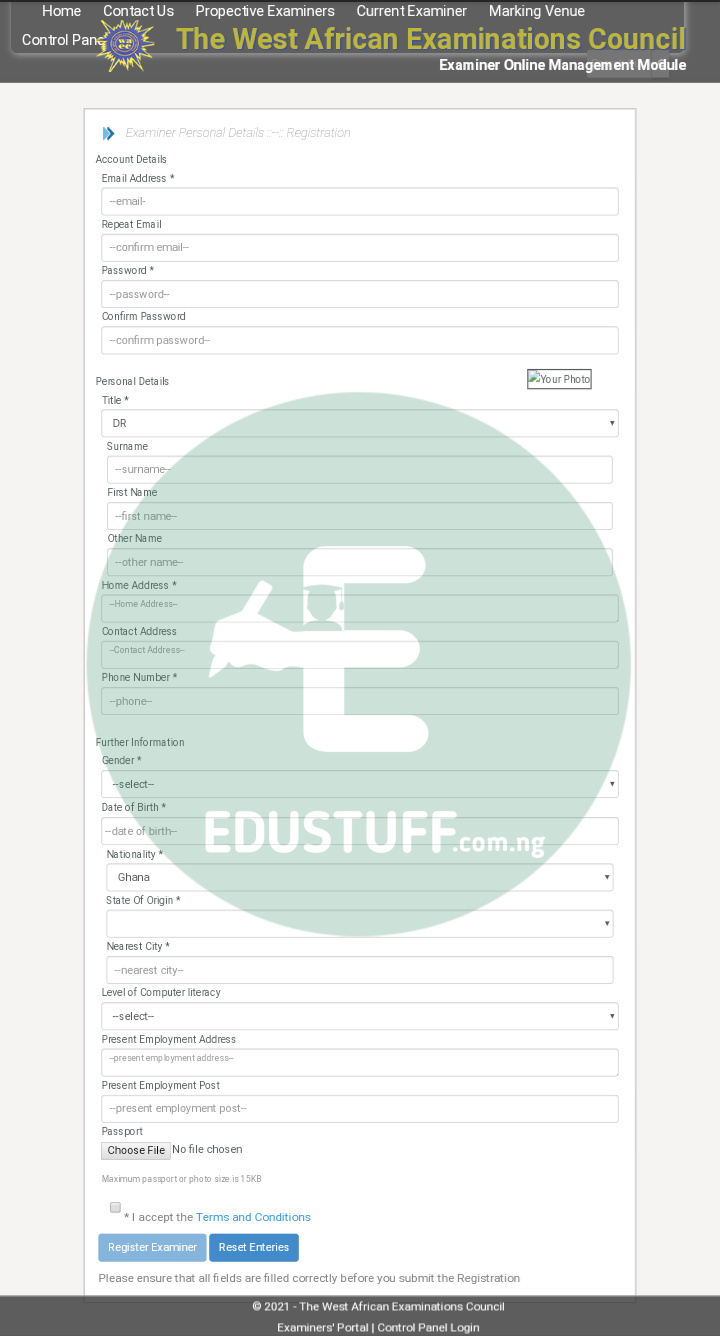 Also find: how to apply for waec marking, how to register for waec marking, how to become WAEC examiner, waec examiners portal, waec examiners login
Good luck.
Looking for international scholarships, want to know exactly what you need to do to finally be a success with scholarships and apply for available opportunities? Click HERE to start now with ScholarshipReg.


Don't hesitate to like, share this article using any of the Social media share buttons and drop a comment in the section below.