WAEC CRS 2023 question and answer: This page contains both the WAEC Christian Religious Studies Objective and Essay Questions and Answers for the 2023 West African Senior School Certificate Examination (WASSCE).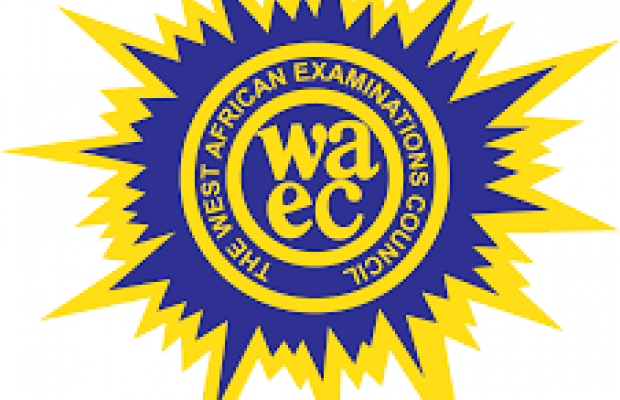 The WAEC CRS will be written on June 2023 at 8:30am, Christian Religious Studies – Essay & OBJ.
For more WAEC subjects questions and answers you can check this website, you'll also find the available tutorial for WAEC, NECO and JAMB.
WAEC CRS Past Questions and Answers
The instructions God gave to Joshua on his assumption of leadership over Israel.
1. God assured Joshua of his victory and success in leadership assignments.
2. The book of the law should not depart from the mouth of Joshua.
3. Joshua should meditate on the book of the law day and night in other to do what is written on it.
4. By doing what is written on the book of the law,he would make his way prosperous Continuation
and success would come to his way.
5. God directed Joshua on how to conquer the city of Jericho and the people were to match against it for seven days.
(2b)
(i)political leaders are expected to be courageous
(ii)Political leaders are expected to lead the people by the law of God
(iii)Political leaders are expected to be good examples before the people that they are leading.
(3a)
At the wilderness of ziph, David had a better opportunity of killing or taking Saul's life, but he did not, David Abisaha met Saul where he was sleeping,Abishai met requested David to let him pin Saul to the Earth but David refused to grant his request.
In David's words,"touch not God's annoited "but wait for the Lord to smite him one day for he shall go down into battle and perish. David therefore took Saul's spear and his jar of water and left with Abishai and did no harm to Saul. David having gone a far distance called upon Abner and blamed him for failing to keep proper watch over Saul the Saul the king . So David had opportunities of getting rid of the life of Saul his enemy but he did not,he left everything for God.
(3b)
Four benefits of self control are;
(i) Saves you from committing sin
(ii) It can also makes your enemy to repent and love you
(iii) It draws Christians closer to God
(iv) Knowledge and understanding prevails over your enemy
(8a)
The prayer of the righteous is very powerful in its working (or, operation)." James has just exhorted us to "pray for one another, so that you may be healed." This may refer to healing from illness, especially illness that may be the result of unconfessed sin. Or, it may refer also to spiritual healing, since James has instructed us to confess our sins to one another. But his point is that whether your need is physical or spiritual, prayer is very powerful. But, he qualifies it. In other words if we have been justified by faith, we stand before God with a righteousness that is not our own. If you think that you can approach God through your righteousness, you do not understand the gospel. The gospel shuts us all up under sin, showing that our own righteousness will never satisfy God's holy.
WAEC CRS AIMS AND OBJECTIVES
At the end of the three year course of study, the candidate will be expected to;
1. Have knowledge, understanding and appreciation of the religious, cultural,
historical and social background of the biblical materials prescribed to be studied
2. Understand the nature of biblical moral lessons in the selected passages/themes
from the Bible and the extent of their relevance and possible application to
present day social, political, religious and cultural life and existence
3. Identify difficulties involved in the application of healthy attitudes, concepts and
skills acquired from the Bible in ensuring peaceful co-existence and national
development.
4. demonstrate adequate preparation for higher education through critical thinking
and independent work.
It is available now HERE to get
or
https://paystack.com/pay/waecpaymentgate
Also find: Waec crs question and answers, waec 2023 crs questions and answers, questions and answers for WAEC 2023 crs 2023 answers, waec CRS question and answer 2023, waec Christian Religious Studies questions and answers
Thanks for reading, good luck.
Source: Edustuff