What You'll Learn in this Post
NSCDC Recruitment Physical Screening Invitation Letter for 2023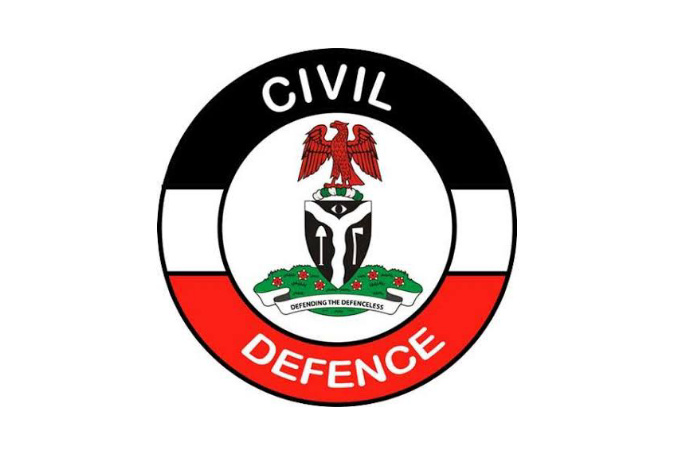 NSCDC Invitation Letter 2023: The Nigeria Security and Civil Defence Corps (NSCDC) is a crucial paramilitary agency in Nigeria responsible for maintaining peace, order, and security. If you have recently applied for a position with the NSCDC and received an invitation letter, congratulations! This article aims to provide you with a comprehensive guide on what to expect from an NSCDC invitation letter and how to prepare for the recruitment physical screening.
The NSCDC invitation letter is an official communication sent by the NSCDC to candidates who have been shortlisted for various positions within the organization. This letter contains important information that you need to know.
Firstly, it includes the date, time, and venue of the recruitment exercise. This information is crucial as it informs you when and where you need to be present for the screening process. Make sure to carefully note down these details and plan your schedule accordingly.
Additionally, the invitation letter will provide instructions on the required documents and dress code. It is essential to pay close attention to these instructions and gather all the necessary documents beforehand.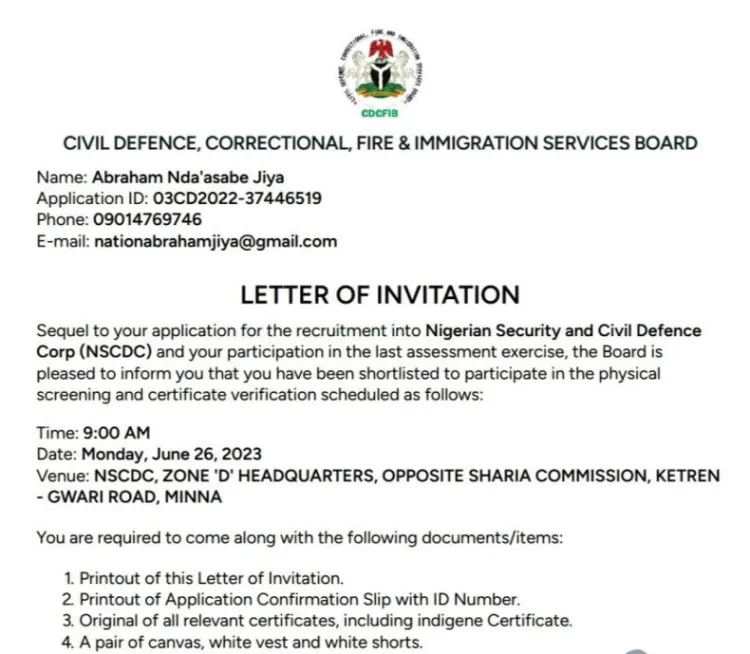 This may include your identification documents, educational certificates, and any other documents specified in the letter. Adhering to the dress code is also important, as it demonstrates your professionalism and respect for the recruitment process.
By following the guidelines outlined in the NSCDC invitation letter, you will be well-prepared for the recruitment physical screening. Remember to arrive on time, bring all the required documents, and dress appropriately.
Recommended: Nigerian Navy Recruitment Shortlisted Candidates 2023 Batch 34 is out PDF Download
NSCDC Recruitment Physical Screening Date 2023
The physical screening date for NSCDC recruitment is Monday June 26, 2023.
Time: 9:00 AM
Venue: NSCDC Zone 'D' Headquarters, opposite Sharia commission, Ketren – Gwari Road, Minna
Good luck with your NSCDC application!