Not less than 13 students of the University of Ilorin Kwara state, have been expelled by the institution for misconduct. This was contained in a statement released by the Registrar of the institution Dr Oyeyemi, she said the affected students were found guilty of various acts of misconduct such as examination malpractices or illegal associations.
The names of the affected students were given as, Lawal Ibrahim, Department of Geography; Ayanda Isaac, Department of Computer Science; Ajayi Monsuru, Department of Arts and Social Sciences; Ijagbemi Samuel, Department of Mass Communication; and Issa Namadu, Department of Computer Science.
Others are Odeku Oluwaseun, Department of Physics; Olayiwola Yusuf, Department of Mathematics; Ademola Iyabo,Amusan Kemi and Issa Ahmed, all of the Faculty of Education.
Also on the list are Ibrahim Ayobami, Statistics Department; Akanbi Adeyinka, Home Economics and Ikotun Felix, Department of Mechanical engineering.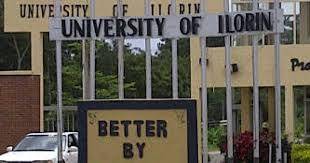 The affected students have been advised to stay away from the campus in their own interest
You can get up to #150,000 on PalmPay app, all you need do is claim Edustuff cash reward and you can get yours too instantly, depending on number of task completed. Click HERE to register

Don't hesitate to like, share this article using any of the Social media share buttons and drop a comment in the section below.