UNIBEN  Admission requirements:
Admission requirements are very essential when talking about getting admission into any institution, all institutions have their own admission requirements. I will show you UNIBEN Admission Requirements For 2021/2022: UTME & Direct Entry.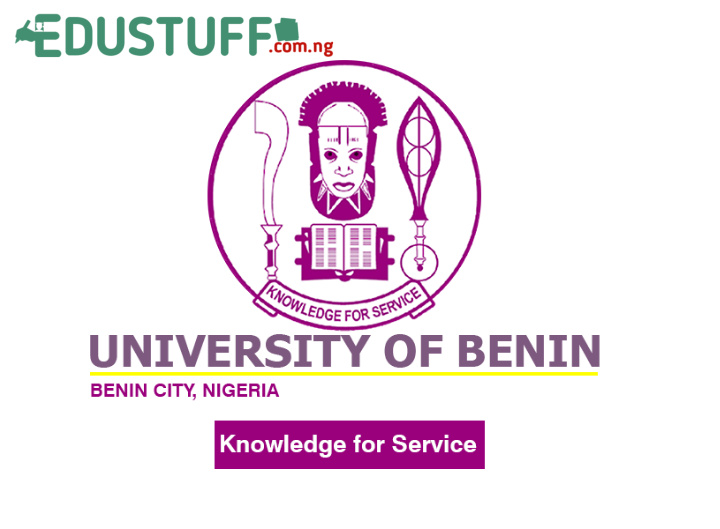 NOTE:  Candidates that do not meet up with the requirements for admission into UNIBEN,may not be offered admission into the University.
This article is to guide and ensure that you don't miss admission into the respective Institution, it will be good if you can share this to any aspirant of the Institution.
Admission into UNIBEN (of Benin) is becoming stiffer every academic session, this is due to the fact that many candidates do not adhere to the laid down admission requirements of the institution even before selecting them as their preferred choice of institution.
Most candidates select UNIBEN as their preferred choice of institution simply because they have close friends there, the beauty of the university, the lifestyle of UNIBEN students or hearsays from third parties. These criteria are wrong judgment for selecting either UNIBEN or any tertiary institution.
What You'll Learn in this Post
UNIBEN JAMB CUT OFF MARK FOR UTME CANDIDATES
As part of UNIBEN'S admission requirements for fresh applicants, any candidate apply or seeking admission into this institution must score at least 200 and above. The University of Benin is one of the few universities in Nigeria that have their cut off mark at 200 despite JAMB's directive to drop it to 180.
Also find: UNIBEN Admission Requirements, UNIBEN Admission Requirements for pharmacy, UNIBEN cut off mark, UNIBEN Admission 2021
UNIBEN Admission Requirements For 2021/2022 for UTME Candidates
Candidate must obtain a minimum of Credit pass which must include English Language and Mathematics plus any other 3 subjects as it relates to your choice of course.
Candidate must be over 16 years of age in the year of admission.
Candidate must make the institution their first choice and also take part in the institution post utme screening exercise.
Candidates with Teachers Grade LL( TC) with passes at credit or merit credit passes in conjunction with  credit passes in relevant subjects at  GCE, WASCE, SSCE, NECO or approved equivalents may be counted both  TC II and GCE O/Level, WASCE,SSCE,NECO or approved equivalents.
UNIBEN ADMISSION REQUIREMENTS FOR DIRECT ENTRY CANDIDATES
Only candidates who applied through JAMB for DIRECT ENTRY Admission and chose the University of Benin as First Choice are eligible for this Screening Exercise are eligible.
WAEC & NECO ('O' Level) Requirements: Obtained at least five (5) credit passes at GCE O/L, SSCE, NECO, or their equivalent. The subjects must include English Language, and Mathematics (for courses for which a credit in mathematics is required) as well as three other relevant subjects (four if excluding mathematics); at not more than two sittings.
DE Candidate seeking admission into UNIBEN must have a minimum of Upper Credit in their ND or HND and must have changed their institution to UNIBEN by making UNIBEN their 1st choice.
Candidate must be at least 16 years of age to be eligible for admission.
Candidates must apply within the registration period.
Recommended: UNIBEN Post UTME Screening Result 2021/2022 is out
You can decide to use more than one O'level result for admission.
NOTE: UNIBEN is not going to offer admission to Candidates that did not meet all the requirements for admission. 
UNIBEN portal 2021
Access UNIBEN portal via uniben.waeup.org

        If you don't understand anything and there are questions you want to ask about UNIBEN admission process for 2021/2022 academic session, use the comment box below to ask and you shall get answer.