Today's article will cover the list of the top 12 Best Universities to study Law in Nigeria and we will also talk about their tuition fee and little of their admission requirements for the course in particular.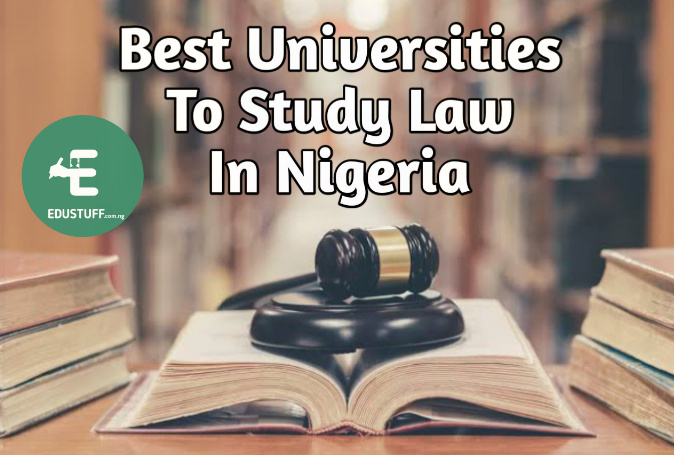 I will also provide you with answers to some possible or frequently asked questions about studying law in Nigeria.
What You'll Learn in this Post
JAMB / UTME Subject Combinations For Law?
Any three (3) Arts or Social Science subjects.
O'level Requirements For Law
Five (5) O Level credit passes to include English Language, Literature in English and Mathematics
Is Law Lucrative In Nigeria?
Yes, law is very lucrative in Nigeria in some aspects listed below:
Intellectual property law
Election petitions
Tax law
Trial lawyers
Arbitration
Banking & Corporate finance
Telecommunications
How Many Years Is Law In Nigerian University?
You've to use 5 years in University in Nigeria to study Law and later the student will be admitted in the Nigerian Law school to study the practical aspect of the Nigerian legal system for just one (1) year.
List of Top 12 Best Universities To Study Law In Nigeria
University Of Lagos (UNILAG) Faculty of Law
Using the University Of Lagos (UNILAG) to top the list is a perfect thing to do, apart from their faculty of law which is the best, the University as a whole is one of the best in Nigeria according to different rankings.
The UNILAG faculty of law was established in 1962 and it is fully accredited, you need to score atleast 250 in JAMB to qualify for admission into the law faculty in the institution along with other requirements.
Department Of Commercial & Industrial Law
Department of Jurisprudence & International Law
Department of Private & Property Law
Department of Public Law
Obafemi Awolowo University, Ile-Ife (OAU) Faculty of Law
This school is popular in Nigeria for giving quality Education to the students, infact that's why their admission process is highly competitive. Talking about the OAU faculty of Law, it has been in existence since 1962 and there is no doubt that it is among the best with the listed department:
International Law.
Jurisprudence and Private Law.
Public Law.
Business Law.
University of Ibadan (UI) Faculty of Law
Here comes the number 1 best University in Nigeria, the University of Ibadan (UI) is also the first University to be established in the country and it is a very good instituion to study Law, meanwhile the institution is also competitive when it comes to admission process, it is based of merit list.
The UI law faculty includes:
DEPARTMENT OF PRIVATE AND BUSINESS LAW
DEPARTMENT OF PUBLIC AND INTERNATIONAL LAW
University Of Ilorin (UNILORIN) Faculty of Law
The Better by far is also on the list of the best Universities to study Law in Nigeria, University of Ilorin faculty is very good, it was established in 1983.
others includes:
University of Nigeria (UNN)

University of Benin (UNIBEN)

Ahmadu Bello University (ABU)

Nnamdi Azikiwe University (UNIZIK)

University of Jos (UNIJOS)

Enugu State University (ESUT)

University of Calabar (UNICAL)

University of Maiduguri (UNIMAID)
Recommended: 9 Most Lucrative Law Fields or Highest paying Legal Practice Areas
Note: The list above is to listed by ranking it is just a list of the best Universities to study Law in Nigeria.
Meanwhile, you can add any institution you think should be on the list using the comment section, thanks for reading, kindly share.