The TESCOM Guidelines On Assumption Of New Appointees has been released in a circular dated 30th of January, 2021.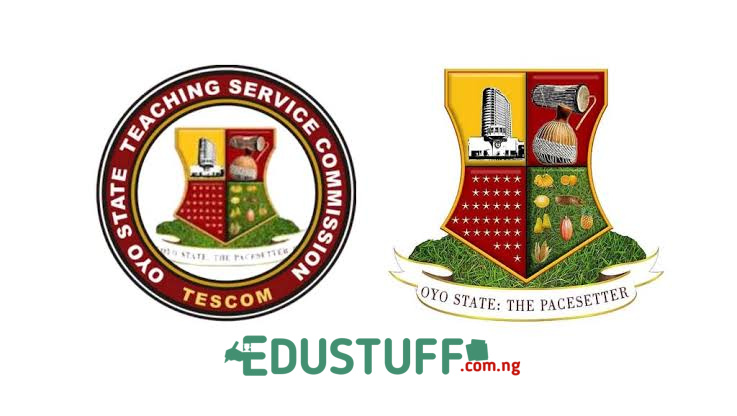 Oyo TESCOM Guidelines On Assumption Of New Appointees
I am happy to inform you that the Governor, His Excellency, Engr. 'Seyi Makinde FNSE has finally approved the assumption of duties of the newly recruited teachers into Secondary Schools in the State, effective from Monday, 1th February, 2021.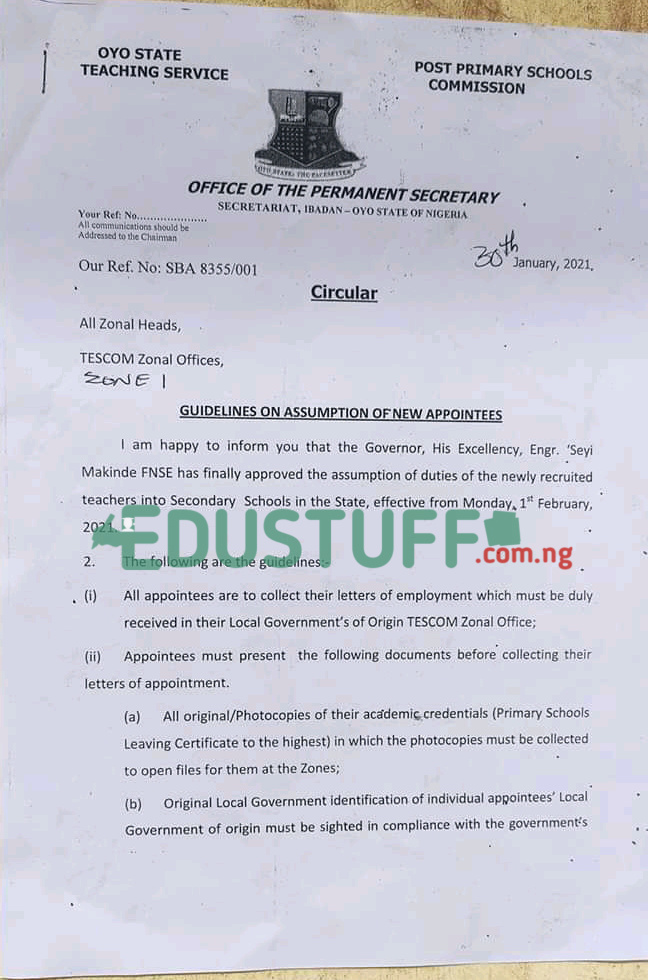 2. The following are the guidelines:
(i) All appointees are to collect their letters of employment which must be duly received in their Local Government's of Origin TESCOM Zonal Office;
(i) Appointees must present the following documents before collecting their letters of appointment.
(a) All original/Photocopies of their academic credentials (Primary Schools Leaving Certificate to the highest) in which the photocopies must be collected to open files for them at the Zones;
(b) Original Local Government identification of individual appointees' Local Government of origin must be sighted in compliance with the governments
(c) Two passport photographs.
(d) Medical Certificate of fitness to be obtained from Oyo State Government Hospitals (to be presented within the first two weeks of assumption of duty).
(e) Assumption of duty certificate(after posting) should be collected in duplicates and a copy forwarded to the Headquarters within' three weeks; and
(f) A copy each of the letters of employment should be retained at the Zone and School respectively.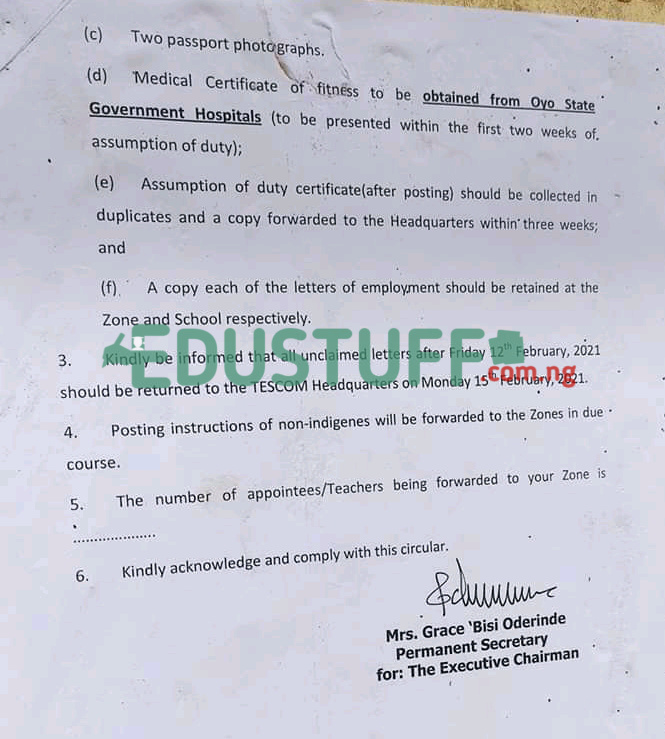 3. Kindly be informed that all unclaimed letters after Friday 12th February, 2021 should be returned to the TESCOM Headquarters on Monday 15th February, 2021.
4. Posting instructions of non-indigenes will be forwarded to the Zones in due course.
5. The number of appointees/Teachers being forwarded to your Zone is ………………
6. Kindly acknowledge and comply with this circular.