Schools Reopen In Oyo State Today: 9 Things I Noticed
The students of Oyo state are happy to resume back to school for the preparation of their external examination after four months the schools have been locked down in the state.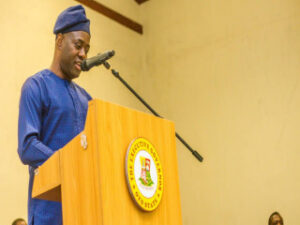 The government put some rules and protocols for the schools to follow to make sure that both the teachers and students are safe from the Virus.
I live in Oyo state so I've the chance to inspect and find out if the schools are enforcing the preventive measures and If they provide the necessary things needed like the hand sanitizer and other things exclusively for Edustuff readers, the children can't take responsibility for themselves so the schools management must enforce all these things and make sure the students comply with the rules.
We need to know the level of compliance of the students and schools to the preventive measures, these are nine (9) things I noticed today.
1. Only few schools provide a running water for Students and teachers to wash their hands.
2. Some schools provided locally made hand sanitizers instead of the recommended one with a particular level of alcohol in it.
3. Some students start using their face mask when they get to the entrance of the schools; such student might have been exposed to the virus maybe in the public transport.
4. On the first day of resumption some schools gave start pressurizing students to inform their parents or guardian to pay school fees.
5. Many of the schools don't observe the morning gathering (Assembly) as a measure of social distancing.
6. Some parents stop their children from going to school because they're afraid and worried of their children well being.
7. Schools cafeteria are shut down because the students are adviced to bring food from their various homes.
8. Some schools are not able to afford the needed things and many of them are calling for help of the Federal Government because the schools have been closed for long and they make no revenue.
9. Some students are not maintaining Social distance, few of them are still holding hands and hugging themselves in excitement.
These are the few things I've noticed in Oyo state this morning, Monday July 6, 2020 the first day of reopening of schools, it is hard to control those children and the schools are trying their best.
Are you in Oyo state or have schools reopen in your community, what are the things you noticed? Don't forget to share this. I'm MasterMind ✍️ of Edustuff.