What You'll Learn in this Post
Nigeria Immigration Service Recruitment 2023 Form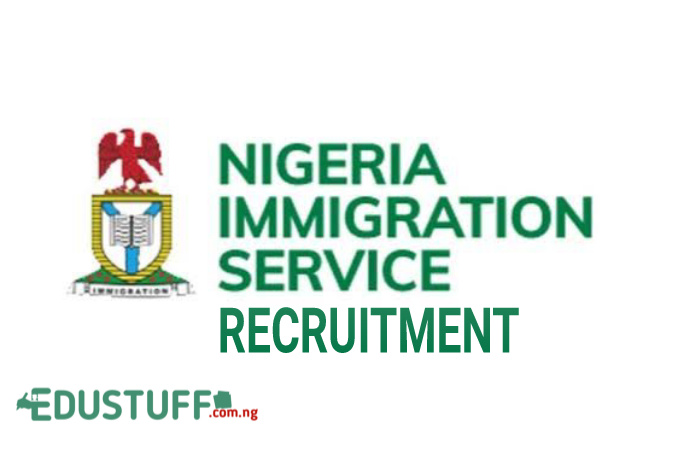 Are you looking for a job? You can apply for the Nigeria Immigration Service Recruitment for 2023, this page will show you how to apply, requirements, application portal, deadline and other important information about the recruitment.
The 2023 Nigeria Immigration Service Recruitment Exercise has been declared, applications from qualified Nigerians are now being accepted for commission into the Nigeria Immigration Service; all citizens are welcome to apply.
However, serving members of the armed forces or paramilitary groups who are sponsored by one of the Services of the Nigerian Armed Forces will be taken into consideration.
is Nigeria Immigration Service Recruitment form 2023 out? 
Yes, be informed that the Nigeria Immigration Service, NIS Recruitment 2023 form is out.
Application starts from Monday, January 23.
Nigeria Immigration Service Recruitment Requirements 2023
The Superintendent Cadre are:

Senior ranking officers comprising of Assistant Superintendent of Immigration.
Applicants that are between the ages of 18-30 years
Applicants who possess a Bachelor's Degree or a HND equivalent in any of the following field of study and NYSC Discharge or Exemption Certificate

The Inspectorate Cadre are:

Mid-Level officers comprising of Assistant Inspectors of Immigration.
Applicants who possess ND/NCE obtained from accredited Polytechnics in any of the listed fields of study in the cadre and NYSC Discharge or Exemption certificate
Applicants that are aged 18 – 25years

The Assistant Cadre are:

junior ranking officers comprising of Immigration Assistant.
Applicants who possess SSCE/NECO or GCE with credits in not less than 3 subjects including English and Mathematics obtained at one sitting and passes in at least two other subjects. OR GCE Ordinary level with passes in four subjects including English and Mathematics obtained at one sitting or five or more subjects including English and Mathematics obtained at not more than two sittings for Immigration Assistant Grade II – CONPASS 04.
Applicants must possess evidence of full course in Government approved first school leaving certificate or S.75 or JSSC OR relevant Trade Test certificate for Immigration Assistant – CONPASS 03.
NOTE: 
This is to inform the public that there is no agent for the online application at The Nigeria Immigration Service. Therefore, you must pay the application fee of N1,000 on this website (www.niscareer.org.ng), and if your application is accepted, you will receive a confirmation. Please report such an act by email or the phone lines listed on our website.
Any person or organization discovered to have obtained access to this site or the material on it through fraud would be prosecuted, at the discretion of the Nigeria Immigration. Therefore, candidates are urged to make direct payments through this gateway.
Required Documents for application
1). Passport size photograph
2). First School Leaving Certificate
3). WAEC/Nabteb/NECO/GCE Results
4). Optional – NCE/ND/Trade Test/ RN
5). Birth Certificate / Declaration of age.
How to Apply for Nigeria Immigration Recruitment 2023
To apply for the Nigeria Immigration Service recruitment 2023, click HERE to start application.
NOTE:
There will be no Pre-Selection Computer Based Test to be conducted on candidates.
No special centre for recruitment.
There will be no CBAT Exercise.
All screening of potential recruits will be done at the candidates respective state of origin.
Any candidate who failed or forged his or her results and discovered even during training at the Nigeria Immigration Service training camp would be withdrawn & hand over to the nigerian police for prosecution.
Candidates are advised in their interest not to give any form of gratification or inducement to any person or group of persons to assist them in the recruitment exercise.
Shortlisted candidates will be published on this portal & be scheduled for screening.
Shortlisted candidates are to report to their respective states of origin for the screening exercise.
Successful candidates would be transported(FG's provission sorted by state) to the Nigeria Immigration Service training school for documentations and to commence training activities for a six month(6) camp-life(See your mailbox for details).
On completion of training, all successful recruits to be commissioned into the service & get prepared for induction into the North East Theatre of operations(12 Weeks intensive training on frieght Management & Human Trafficking included).
NIS Recruitment 2023 Application Deadline
Within two weeks of the day of the publication of the recruitment.
Thanks for reading.