ASUU NEC Meeting: The Academic Staff Union of Universities' (ASUU) National Executive Council (NEC) met on Sunday to discuss whether or not to continue the union's strike which began on Monday, February 14, 2022.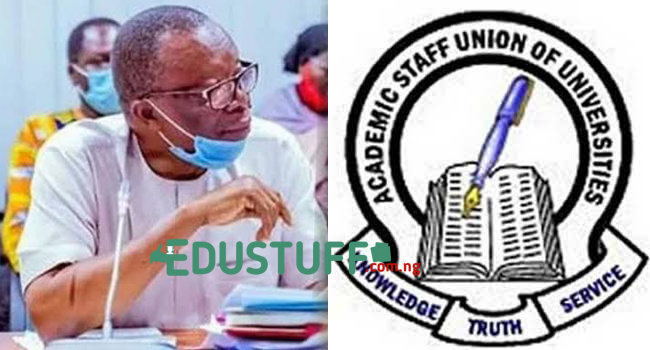 Whether the union would extend the strike that has kept the majority of public colleges in the nation locked up will be decided at the NEC meeting scheduled for Sunday night/Monday morning. However, a dependable source within the union claimed that the union would continue the industrial action barring any last-minute changes of heart.
Other public university unions, including the National Association of Academic Technologists (NAAT), the Non-Academic Staff Union of Educational and Allied Institutions (NASU), and the Senior Staff Association of Nigerian Universities (SSANU), have temporarily suspended their actions while the Federal Government considers their demands. The strike has also been called off by various public universities, who then ordered both returning and new students to start classes today.
The ASUU president, Prof Emmanuel Osodeke said the union would brief Nigerians on the decision of the NEC on Monday. When asked if students should expect a positive news this time around, Osedeke replied, "I don't know. They will find out tomorrow (Monday)."
ASUU NEC Meeting Latest News 2022
The Academic Staff Union of Universities, or ASUU, is scheduled to extend its prolonged strike that has shut down the nation's public universities after 196 days of industrial action.
This decision was made following a contentious meeting of the union's National Executive Council, or NEC, in Abuja.
NB: Keep checking back as this page will be updated….
Thanks for reading.