It is disappointing and embarrassing as Edustuff found out that The University Of Nigeria (UNN) awards N1000 and N1500 to the best graduating students as prizes at its 49th Convocation.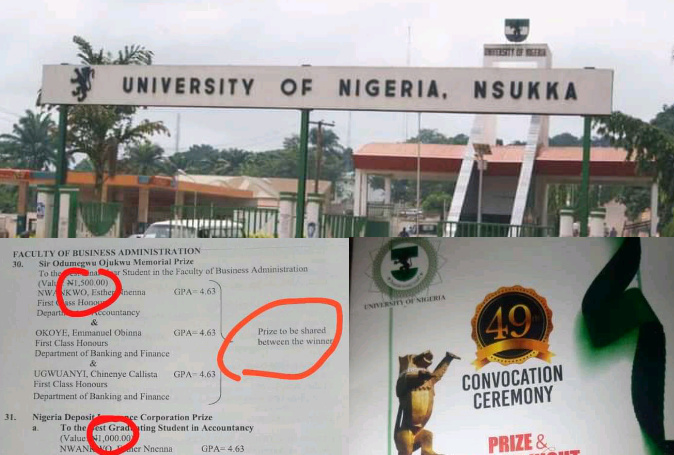 A proof was obtained, which is the prizes and award night program booklet of the best graduating students, that states the prizes for each category of the best graduating students.
One of the most ridiculous things found out by Edustuff is that the university also awarded N1000 to two students to share among themselves, #500 each? That is embarrassing.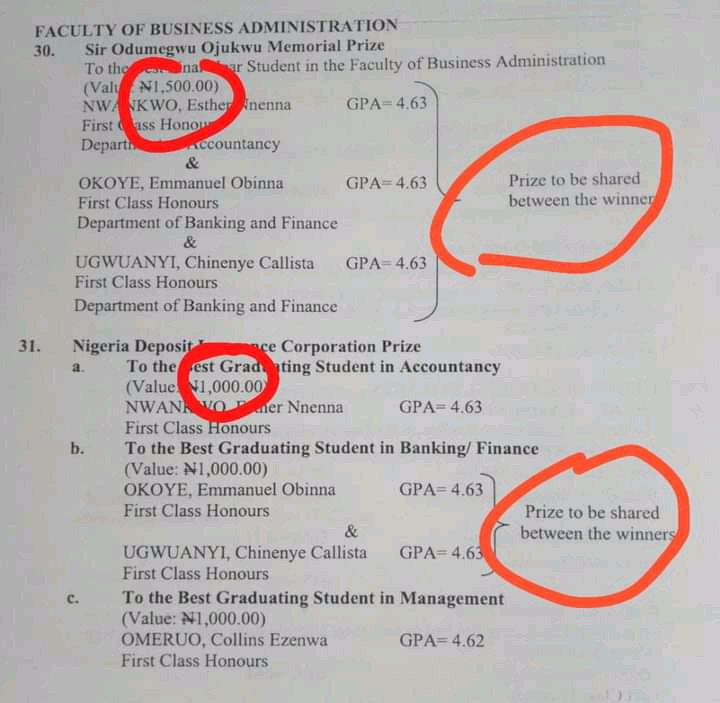 A page in the booklet reads:
Faculty of the Social Sciences; Prof Onigu Otite Prize for the best graduating student in the Department of Sociology/Anthropology, Value (N1000), Onwuneme Victory A.
Nigerian Deposit Insurance Corporation Prize to the best graduating student in Economics, Value (N1000)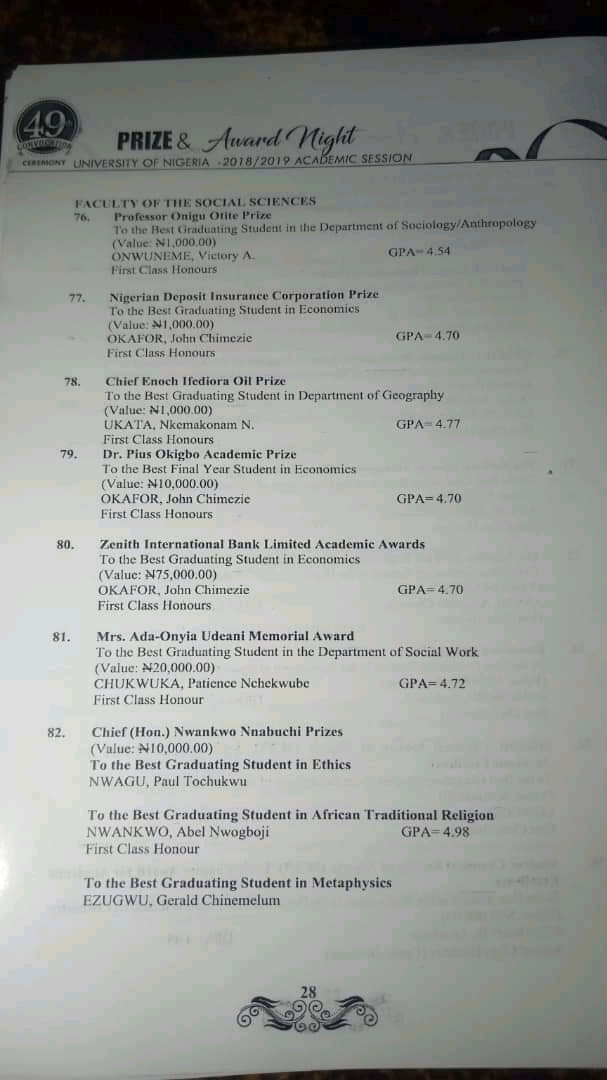 Okafor John Chimezie; Chief Enoch Ifediora Oil Prize to the best graduating student in the Department of Geography, Value (N1000) Ukata Nkemakonam; Sir Odumegwu Ojukwu memorial prize to the best final year student in the Faculty of Business Administration, Value (N1500) Nwankwo Esther.
A man by Davidson Ogbonna reacted to this during Edustuff findings, he said:
That's utterly preposterous and ignominious!
Why are Nigerian institUTions discouraging and frustrating the youths?
This is absurd, to say the least.
Another reacted:
You could now see that the education is been taken with levity hands, assuming it is big brother Nigeria you would see voluntary donations worth of millions base on immorality.
Recommended: 20 Legit Ways To Make Money As A Student In Nigeria 2021
The parents of the students were also not happy with the embarrassing occurrence, it is not pleasant and encouraging.