On Wednesday during a press briefing, the ASUU Zonal Coordinator, ILORIN Chapter, Prof. Adejumo said it staff will not resume "even if Universities reopens tomorrow" he also said that UNILORIN will not resume untill demands of ASUU are met.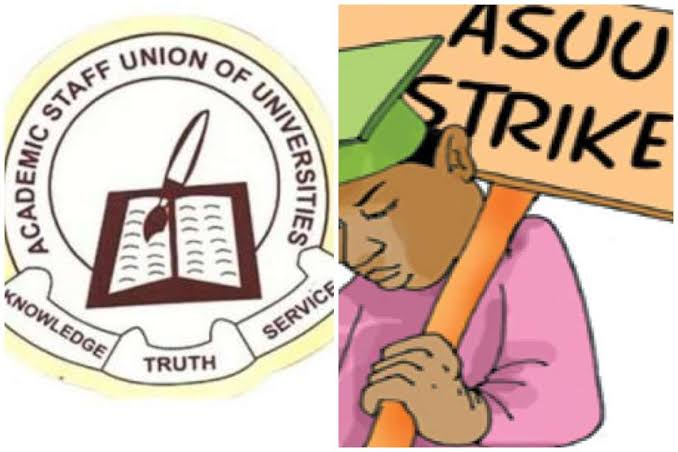 ASUU On School Reopening
While speaking with the press, he said that the union have use several years of writing and calling on the Government to fulfill it's agreement with the union on the present needs to prevent the debilitating root in Nigeria public universities. Furthermore he made it known that after several calls on the federal government the Union embarked on a 2 weeks warning strike in March 2020 which yielded no positive response from the government and the Union is left with the only option which is an indefinite strike on 23rd March, 2020.
He continues that on the calls for resumption of schools, there have been agitations from some quotas for the federal government to reopen schools and this is led by the proprietor of the private universities in Nigeria.
Also read: Private Universities Should Be Consider For Resumption – Afe Babalola
Prof. Adejumo asked few rethorical questions: Has the Nigerian Government met with the NCDC Covid-19 protocols in our Institutions, Must we endanger the lives of our children for peculiar gains, Should the primary issues on live and death be use on profit motives, is profit making more important than health of our children? He asked.
He added that the operators ls of the private universities are in business and they approached universities Education will marketing mentality, they've nothing to gain if universities remain closed.
He also said the Union thought that the federal government will use the opportunity of the lockdown in the country to address the issue with ASUU, but instead and surprisingly tge Government are carrying on as if the problem is no longer there.
Also read: RESUMPTION DATE FOR SCHOOLS IN NIGERIA – STATES
Conclusively the union said that UNILORIN will not resume untill the present needs of the union are met by the Federal Government.