University of Jos, UNIJOS Academic Calendar Schedule for 2019/2020 First (1st) and Second (2nd) Semester and 2020/2021 Academic Session is out.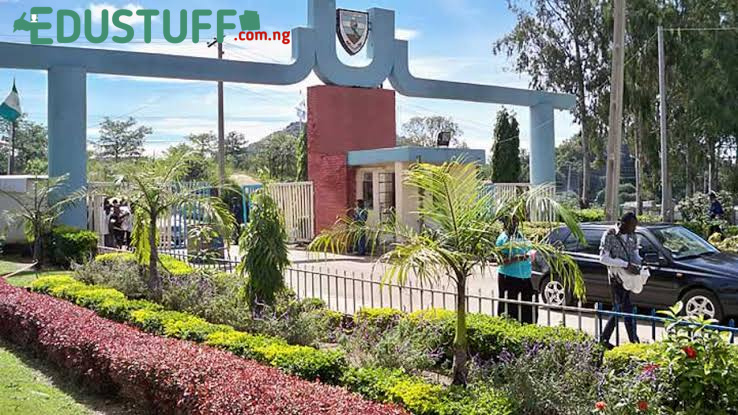 The undergraduate Academic Calendar Schedule for the conclusion of 2019/2020 and 2020/2021 session respectively has been released by the Academic Planning and Management Committee of the University of Jos (UNIJOS).
UNIJOS Academic Calendar for 2019/2020 & 2020/2021
SECOND SEMESTER 2019/2020
Monday, 2nd Dec 2020: Commencement of second-semester lectures & Filling of placement forms
Monday, 22nd Dec 2020: Final examination placement.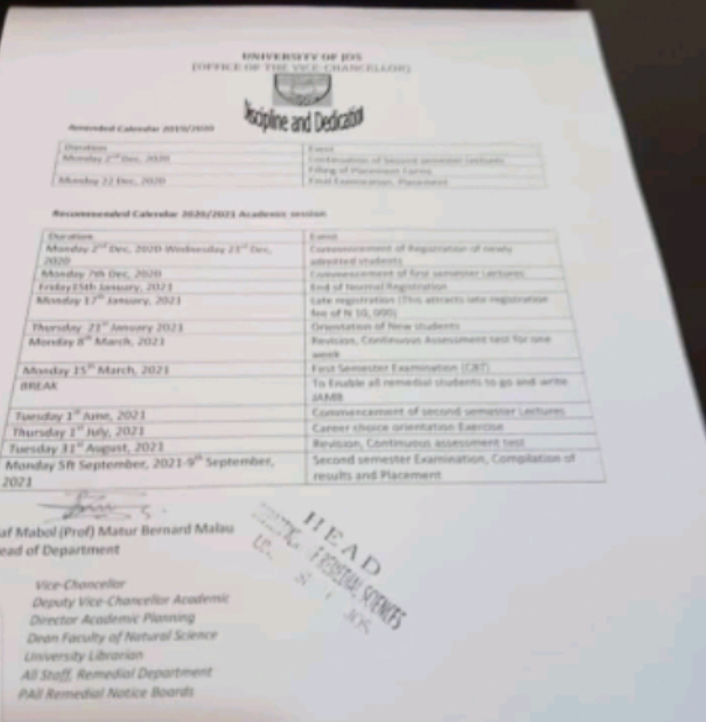 FIRST SEMESTER 2020/2021
1. Monday, 2nd Dec – Wednesday, 23rd Dec 2020: Commencement of Registration of newly admitted students
2. Monday, 7th Dec 2020: Commencement of First semester Lectures
3. Friday, 15th Jan 2021: End of Normal Registration
4. Monday, 17th Jan 2021: Late registration (This attracts a late registration fee of N10, 000)
5. Thursday, 21st Jan 2021: Orientation of New students
6. Monday, 8th March 2021: Revision, continuous assessment test for one week
7. Monday, 15th March 2021: First-semester Examination (CBT)
8. Break: To enable all remedial students to go and write JAMB
SECOND SEMESTER 2020/2021
Tuesday, 1st June 2021: Commencement of second-semester Lectures
Thursday, 1st July 2021: Career choice orientation Exercise
Tuesday, 31st August 2021: Career choice orientation exercise
Monday, 5th September 2021 – 9th September 2021: Second-semester Examination, Compilation of results and placement