University of Jos, UNIJOS Academic Calendar Schedule for 2019/2020 First (1st) and Second (2nd) Semester and 2020/2021 Academic Session is out.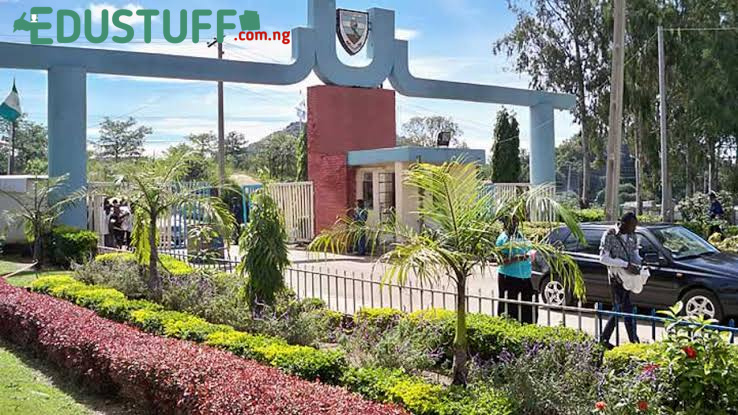 The undergraduate Academic Calendar Schedule for the conclusion of 2019/2020 and 2020/2021 session respectively has been released by the Academic Planning and Management Committee of the University of Jos (UNIJOS).
UNIJOS Academic Calendar for 2019/2020 & 2020/2021
SECOND SEMESTER 2019/2020
Monday, 2nd Dec 2020: Commencement of second-semester lectures & Filling of placement forms
Monday, 22nd Dec 2020: Final examination placement.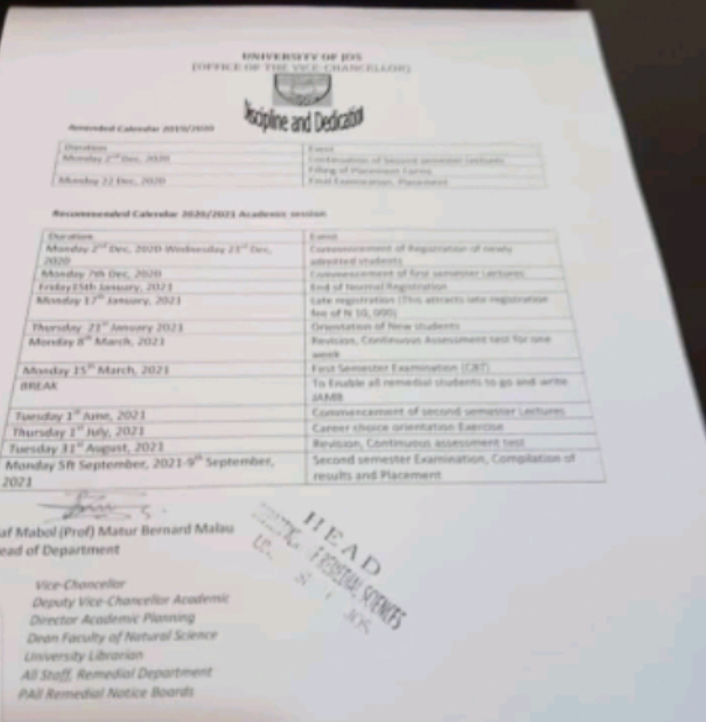 FIRST SEMESTER 2020/2021
1. Monday, 2nd Dec – Wednesday, 23rd Dec 2020: Commencement of Registration of newly admitted students
2. Monday, 7th Dec 2020: Commencement of First semester Lectures
3. Friday, 15th Jan 2021: End of Normal Registration
4. Monday, 17th Jan 2021: Late registration (This attracts a late registration fee of N10, 000)
5. Thursday, 21st Jan 2021: Orientation of New students
6. Monday, 8th March 2021: Revision, continuous assessment test for one week
7. Monday, 15th March 2021: First-semester Examination (CBT)
8. Break: To enable all remedial students to go and write JAMB
SECOND SEMESTER 2020/2021
Tuesday, 1st June 2021: Commencement of second-semester Lectures
Thursday, 1st July 2021: Career choice orientation Exercise
Tuesday, 31st August 2021: Career choice orientation exercise
Monday, 5th September 2021 – 9th September 2021: Second-semester Examination, Compilation of results and placement
Looking for international scholarships, want to know exactly what you need to do to finally be a success with scholarships and apply for available opportunities? Click HERE to start now with ScholarshipReg.


Don't hesitate to like, share this article using any of the Social media share buttons and drop a comment in the section below.