UNIABUJA Post UTME / DE Screening Form 2020/2021 Is Out you'll find out the cut off mark of UNIABUJA, closing date for registeration, how to apply for UNIABUJA Post UTME and more.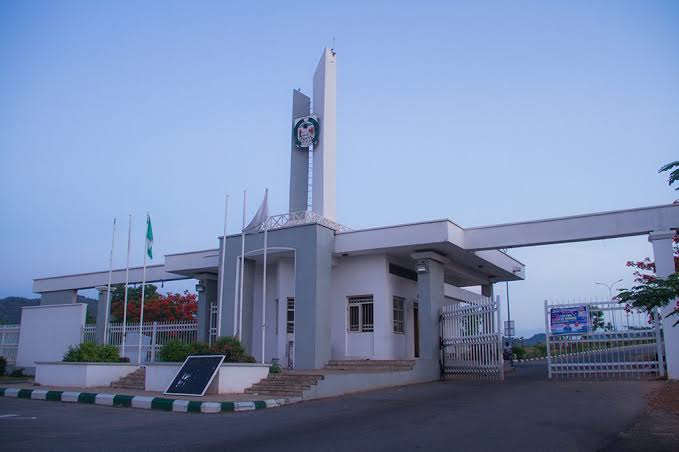 Interested and qualified candidates are invited for admission into the University of Abuja (UNIABUJA) Undergraduate Degree Programmes for the 2020/2021 academic session.
Only candidates who sat for the 2020/2021 UTME and chose University of Abuja as their first choice  are invited for UNIABUJA Post UTME.
UNIABUJA Post UTME / DE Screening Form 2020/2021
UNIABUJA Post UTME Latest News 
UNIABUJA reopens portal for post UTME Screening registeration for applicants who're not able to register in the first phase of the application. The registeration deadline for the new applicants is 7th February, 2021.
WHO CAN APPLY / ELIGIBILITY FOR UNIABUJA Post UTME
Participated in the 2020 Universities Tertiary Matriculation Examination (UTME) or applied through Direct Entry (DE) mode.
Scored not less than 180 marks in the 2020/2021 UTME.
Possess at least five "O" level credit passes at not more than two (2) sittings in relevant subjects.
The candidate must have chosen University of Abuja as first choice in the 2020 UTME.
PRICE FOR UNIABUJA POST UTME FORM
Interested and eligible candidates are required to pay a processing fee of N2,000.00 (Two thousand Naira only), through Remita Platform via the University of Abuja 2020/2021 Post-UTME Screening Portal.
HOW TO APPLY FOR UNIABUJA Post Utme
Before commencement of registration, a Candidate is required to have his/her JAMB/ UTME registration number and O'Level examination qualifying details handy with the respective results check scratch card details before proceeding to commence this application.
1. Go to UNIABUJA portal at http://portal.uniabuja.edu.ng and click on "Click here to apply"
2. Click Undergraduate link on the left pane
3. Enter your JAMB Registration Number and Click on "Get details"
4. Complete the basic information page (Please note: Enter only valid phone number and email address and click next.
5. On the payment review page, click on "Generate RRR" and this takes you to another page
6. Click "Submit" and you will be redirected to remita payment page.
7. Enter ATM card (Mastercard or Visa) number and other details as appropriate and submit
8. Enter "OTP code" sent to your phone and click continue to complete your payment.
9. After a successful payment, click on "Main login" on the portal, enter your Jamb registration number and Surname as password
10. Click on "Login to dashboard" and complete your registration.
11. Ensure you print completed registration form, payment receipt and exam schedule
NOTE: You can always requery your payment attempt in case you have been debited and network fails while completing your payment.
Enter your JAMB registration number, click "Get details", then requery your unsuccessful payment attempt as shown below
For support, contact helpdesk@weathstonetech.com.
Also read: UNIABUJA Postgraduate Admission Form 2019/2020
IMPORTANT NOTICE:
The O'Level results fetched in this process and used by the candidate to fill this online screening form is what shall be presented for verification, if the candidate is admitted.
Any discrepancy between results entered at this stage and credentials presented for verification at point of admission into the programme, shall invalidate the candidate's provisional admission.
Kindly note that O'Level results and number of sittings are weighted.
After a candidate fills the form, they accept the "Terms and Conditions" by clicking on the submit button and can take print out after executing the "[Submit]" button. Return to the University of Abuja 2020/2021 Post UTME Screening website within a week to check for your results.
Terms and Conditions
I confirm that I have read through and understood the information contained in this screening process.
I have paid the prescribed charge of N2.000.00 only in the Remita Platform via this website.
I understand that any wrong information I provided in the course of filling this form shall lead to my disqualification at any time any such wrong information is discovered.
I undertake that the information I have provided here are to the best of my knowledge, accurate and correct. I take full responsibility for all of it. I absolve the Authorities of University of Abuja and its assigns of any liability for their decisions taken based on any information I provided throughout this screening process.
Deadline Or Closing Date For UNIABUJA Post UTME
UNIABUJA Post UTME registration will close on 7th February, 2021.

Don't hesitate to like, share this article using any of the Social media share buttons and drop a comment in the section below.