The Teachers Registration Council of Nigeria, TRCN plan a conference for teachers due to the effect of covid-19 on education which it described as a major blow on the education system.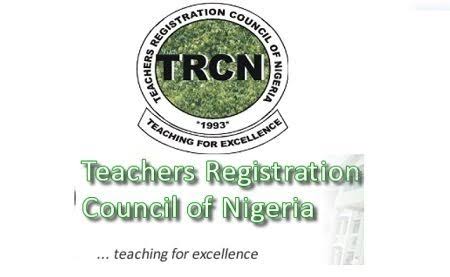 The plan was revealed by Prof. Olusegun Josiah Ajiboye, The Registrar/Chief Executive of TRCN on Thursday at a briefing held in Abuja.
According to him, close to 400,000 teachers and other educational practitioners all over Nigeria and even outside (the country) have so far registered for that conference.
He said, "COVID-19 brought came with a lot of challenges in the education system and all the other aspects of human lives in the country as well as globally. No fewer than 1.6 billion children globally were not able to attend schools when we had the first lockdown and about 62 million teachers all around the globe were also affected.
Now, we are trying to navigate how to go back to school, how to reopen; safe reopening of schools, and we believe strongly our teachers will need a lot of support and to be able to support their children in the pandemic and other emergencies.
"That is why in TRCN, we conceptualized the idea of having a conference for the teachers where they will learn the nitty-gritty of the pedagogical knowledge and skills they will require to teach in pandemic situations and other emergencies.
The theme of the online conference scheduled to start on January 26 is, 'Teaching and learning in the context of COVID-19 and other emergencies: Implication for teachers' professional development.'
Thanks for reading, kindly share.