The TRCN Offices in Nigeria Nationwide has been published, check where to register for Teachers Registration Council of Nigeria (TRCN) addresses of the state coordinators, email addresses and phone number also TRCN Offices in Nigeria Nationwide PDF download.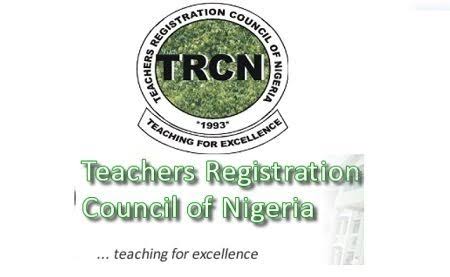 What You'll Learn in this Post
Where Can I Register For TRCN?
You can register for TRCN nationwide in the listed TRCN offices of each states as approved by The Teachers Registration Council of Nigeria Headquarters Abuja, Professional Operations Department, Coordinators' Directory.
This page answers: where is trcn office located in lagos, where is trcn office located in abuja, can i register for TRCN online, office of trcn in lagos, trcn office in ibadan,
where is trcn office located in kaduna state
Recommended: TRCN Past Questions and Answers PDF Download for 2021 PQE (UPDATED)
TRCN Offices in Nigeria Nationwide
S/N
STATE
COORDINATOR
ADDRESS
 
PHONE
NUMBERS
1
ABIA
OGBUEHI CELESTINA NGOZI
G.P.E. BOX 369 C/O SEMB HQ IBEKU HIGH SCHOOL UMUAHIA, ABIA STATE
2
ADAMAWA
MARY UMARU MSHELIA
(MRS.)
NO. 14G, KAREWA MASAKARE,
JIMETA-YOLA, P.M.B 5272
YOLA, ADAMAWA STATE
08026721112
3
AKWA IBOM
ALETOR OMONZOKPIA
NO 1, ESSIEN STREET, OFF FIRE
SERVICE AND BY UDO INNANG
STREET, UYO AKWA IBOM
STATE
08172738564
4
ANAMBRA
OTIKPA ROSEMARY
C/O POST PRIMARY SCHOOLS
SERVICES COMMISSION,
AWKA, ANAMBRA STATE
08037410357
5
BAUCHI
NASIRU M. ABDUL
ROOM 48, 2ND FLOOR FEDERAL SECRETARIAT BAUCHI
08036247874
6
BAYELSA
WEALTH OZIEGBE
NUT STATE WING EREPA SCHOOL ROAD YENAGOA P.O.BOX 86, BAYELSA STATE
08023452305 07035532785
7
BENUE
TSUMBA LAURA AKILIWA (MRS.)
FEDERAL SECRETARIAT MAKURDI,
07035388151
8
BORNO
KYARI, FATI ALI
EDUCATION RESOURCE CENTRE PREMISES, P. M. B. 1623 MAIDUGURI – BORNO
07031173490
9
CROSS
RIVER
ASHIBI NOAH IDANG
C/O MINISTRY OF EDUCATION
ANNEX, MICHEAL ANI
SECRETARIAT CALABAR,
CROSS
RIVER STATE
08052331937
07089840153
10
DELTA
EZE LAZARUS
FEDERAL SECRETARIAT
COMPLEX TRCN ROOM 407 3RD
FLOOR, ASABA
08064711712
11
EBONYI
CYRIACUS IHEKAIRE C.
C/O MINISTRY OF EDUCATION
ABAKALIKI, EBONYI STATE
08035521408
12
EKITI
ISRAEL OLORUNSHOLA
C/O AUD COMPREHENSIVE HIGH
SCHOOL, ADO EKITI, EKITI
STATE
07035599764
13
EDO
CHRISTIANA
ONYEDIKACHI UWAOMA
INSIDE EMOTAN COLLEGE,
PMB 5780, IYARO BENIN CITY
08059139278
08135663655
14
ENUGU
NNEKA ONYEBUCHI (MRS.)
PLOT A 13/D OZUBULU STREET, INDEPENDENCE LAYOUT, NEAR NTA P. M. B. 01779 ENUGU
08036778531
15
GOMBE
AGBU ADDA-BAPYI ABOKI
TUMFURE AFTER DEPOT P. O. Box 1137 GOMBE, GOMBE STATE
08034414991
16
IMO
MEZU, ANTHONIA
ADAUGU (MRS.)
ORLU ROAD SECRETARIAT
COMPLEX, P.O.BOX 1783,
OWERRI
08033182524
17
JIGAWA
DAVID ALI MSHELIA
C/O NUT STATE OFFICE, GIDA DUBU DUTSE, JIGAWA STATE
08023726808 09035666925
18

TRCN Kaduna office

YARADUA, KABIR LABARAN
NO. 12B , KINSHASA ROAD, ANGWAN RIMI P.O. BOX 3511. KADUNA
08051144344 08023694701
19

TRCN Kano office

ABDULLAHI SAID IDRIS
PLOT 3 NUT SECRETARIAT GYADI-GYADI COURT ROAD, KANO STATE
08099496067 07037899155
20
KATSINA
KABIR BATURE
FEDERAL SECRETARIAT ROOM 212 COMPLEX KATSINA
08035981914
21
KEBBI
SOLOMON N. SALAWU
HALIRU ABDUL SECRETARIAT B/KEBBI
08037281702
22
KOGI
ZAINAB LAWAL
FAREC OFFICE COMPLEX GRA P. O. BOX 566, LOKOJA
08032107447
23
KWARA
OTUN, AKEEM OLAJIDE
LAJORIN STREET, BESIDE SUBEB OFFICE, P.O.BOX 5330, ILORIN
08055512048
24 -25

TRCN lagos office address

MUYIWA OJEWUYI (A)
EKWUNO ADAOBI AMAKA (B)
17, DR. VICTOR OLAIYA STREET OKE-ODO, BUS STOP, BEHIND GOVERNMENT COLLEGE, P.O.BOX 2286 AGEGE, LAGOS
NUT OFFICE 24 COKER ROAD ILUPEJU – LAGOS
08037004922
26
NASARWA
ADEKA O. JAMES
NO. 53, SCIENCE SCHOOL ROAD, LAFIA
08033709059
27
NIGER
USMAN, MOHAMMED SANI
NIGER STATE OFFICE BOSSO ROAD, P. M. B. 2727, MINNA
08037021896
28
OGUN
YUSUF OLUFUNLAYO
ROOM 183, FEDERAL SECRETARIAT COMPLEX, OKEMOSAN ABEOKUTA, OGUN STATE
08028505497
29
ONDO
ADESINA AKANDE
ALAGBAKA ESTATE, P.O. BOX 2798, AKURE ONDO STATE
08036588756
30
OSUN
ARANMOLOSO TAIWO
C/O NIGERIA UNION OF TEACHERS (NUT) OSUN STATE WING OFFICE OSOGBO – IWO – IBADAN ROAD
08032863967
31
OYO
RUTH ADEOYE
EMMANUEL ALAYANDE LIB & RESOURCE CENTRE, SAMONDA IBADAN, OYOSTATE
08066491601
32
PLATEAU
KABIR MOHAMMAD
NO. 53, YAKUBU GOWON WAY, JOS P.M.B 02095
08172635152
33
RIVERS
NDUBUISI GEORGE EZE
SENIOR SECONDARY SCHOOL BOARD, 2-6 EMEKUKU STREET D/LINE, PORTHARCOURT
08038761888
34
SOKOTO
SARAUNIYA ELIZABETH
SHAFA (MRS.)
GIGINYA SECRETARIAT BLOCK
4 P. M. B 2281, SOKOTO
08036582021
08026130709
35
TARABA
HAMMAN THLIZA
NO. 34 DONGA ROAD, JALINGO
TARABA
08164883449
36
YOBE
BULUS S. AUTA
WITHIN GOVERNMENT GIRLS
COLLEGE DAMATURU
08067149316
37
ZAMFARA
HAMZA MOHAMMED
ZAMFARA COLLEGE OF ARTS &
SCIENCE MAL. YAHAYA
SECRETARIAT, GUSAU
08036130464
38
FCT – ABUJA
VICTOR MENEGBE
Thanks for reading.