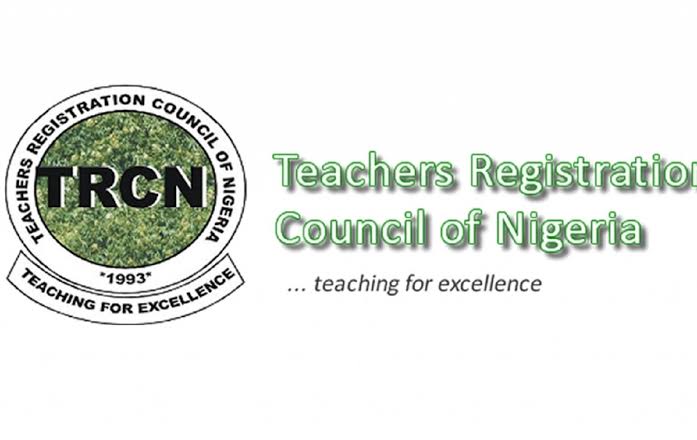 The TRCN Past Questions and answers PDF is available for download for the Teachers Registration Council of Nigeria professional qualifying examination 2022 candidates.
Also find: TRCN Past Questions, TRCN Past Questions and answers, download trcn past questions pdf
This page will help you on how to get the TRCN Past Questions and answers easily, you'll also know few important things about the examination.
How Many Questions Are In TRCN Examination
100 multiple questions(Objectives) for One hour, a Computer Based Test (CBT)
TRCN Exam Area Of Focus
Use of English
Basic Mathematics
Educational psychology questions
Sociological questions
Statistics
Research questions
Teaching methodology questions
General Education questions
TRCN Frequency Of Examination In A Year
Twice (June & October), The Professional Qualifying Examination holds twice every year (Traditionally in June and October on dates to be decided by the TRCN body).
TRCN EXAM Time
On the examination day, candidates are to present themselves at the centre for screening by 8 am.
TRCN Cut Off Mark
The cut off mark for the PQE is 50%. It qualifies candidates to proceed on proper registration.
Meanwhile, Candidates who score below 50% have 2 more chances left to RE-SIT. Further failure attracts a minimum of one year probation. Such candidates are to undertake refresher courses before registering for the PQE. A re-sit fee is paid in this regard.
EXAMINATION SCOPE
There are 23 different courses to be tested upon at the PQE,they are:(PQE 001-023)
-History of Education
-Philosophy of Education
-Sociology of Education
-Education Psychology
-Child/Adolescence/Adult Psychology: Human Learning.
-Guidance and Counseling(Theory and Practical)
-The Teaching Profession
-Teacher Education
-Classroom Management & School Organisation
-Educational Technology/Information & Communication Technology in Education.
-Subject Methodology
-Theory & Practice of Child-Friendly School.
-Curriculum Studies
-Measurement and Evaluation
-Educational Management
-Special Education
-Education of Special Target Group/Adult Education.
-Comparative Education.
-Educational Statistics
-Educational Research Methods
-English Language & Communication Skills.
-Use of the Library.
-Basic Mathematics
-Micro Teaching Theory.
The exam holds simultaneously in all state capitals in the country and FCT. Special Centres can be created and authorized by TRCN.
Why You Need TRCN Past Questions and answers
The Teachers Registration Council of Nigeria | TRCN Past Questions and answers will help you to know how the exam is being conducted, exam syllabus and the likes moreover the questions might be repeated luckily randomly.
TRCN Past Questions and answers PDF download
How To Download TRCN Past Questions and answers 2022
The TRCN Past Questions and Answers contains 1,000 questions with their answers.
To get your past questions and answers, buy and chat with us, Click HERE
or
https://paystack.com/pay/trcnpastquestions
Also find: TRCN result, trcn past questions.
Good luck!
TRCN Past Questions
TRCN Past Questions 2022
Trcn past questions and answers 

Trcn past questions and answers PDF download