What You'll Learn in this Post
Top 30 Education Blog In Nigeria | Feedspot
I will be showing the top 30 Education blog in Nigeria rated according to Feedspot, these blogs are educative and you'll always find what you're looking for in any of the blog.
The bogs have different categories, they're listed below.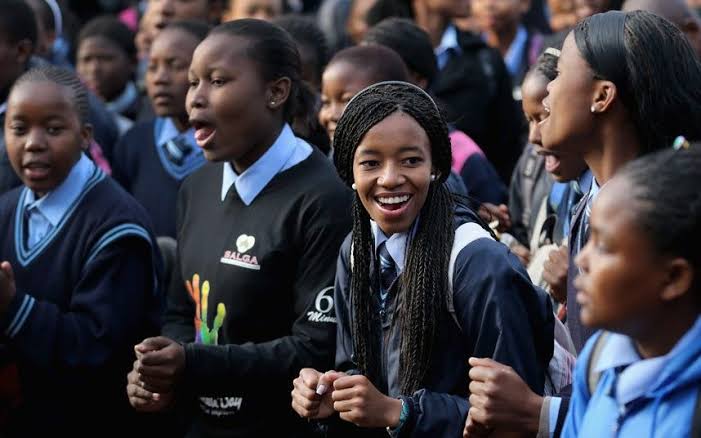 Scholarship
Admission Form
Admission List
School Gist
Education and Learning
and many more.
Top 30 Education Blog In Nigeria
We will not write about some blogs to avoid repeating same thing over again.
1. MySchoolGist | Nigerian Education System Blog
Founder: I created MySchoolGist to serve as a platform to disseminate quality, credible and dependable information regarding various happenings in Nigeria education system. I strive to keep Nigerian youths and students informed.
The blog is ranked 29.8 thousand by Alexa ranking, will more than 11 thousand followers on Twitter, that's a huge fan base.
2. Daily Post Nigeria | Education News
Daily Post is a premium leading newspaper that is developed and written exclusively for Nigerians, so they've an education category in their website which is cool, you'll enjoy surfing it.
https://dailypost.ng/education/
3. Campus Portal | Nigeria Education News
4. Myschool.NG | Nigeria Students Blog
5. Flashlearners
6. Nigeria School Blog
7. Nigerian Scholars | Nigerian Educational Blog
8. Get all Education News Updates in Nigeria, admission news, school gist, JAMB News from all schools, and all Tertiary institutions in Nigeria and more on Edustuff.
9. Current School News | Nigeria School News Portal
10. Nigeria Universities Blog
11. Schoolings
12. Lagos Universities Info (LASU INFO) | Nigerian School and Exam News
13. Naijaeduinfo
14. SIWES Beginner
The blog is created to guide Nigerian Students in getting Industrial Training (IT)/SIWES Placement and also know the right steps to follow in the SIWES Programme.
15. E-PINMALL BLOG
It is our online portal where we render sales of all Nigeria Examination Cards such as WAEC, NECO, NABTEB and JAMB. Through this portal, we also provide Educational support services to prospective students across the Nation.
16. Edugist
17. Bscholarly
18. Nancy Ekpezu
Nancy Ekpezu is a Professional Chattered Administrator, Coach, Speaker and Author of the book – Dear Educator. She is also founder of Pezu Smith Consulting.
19. FlashAcademy
20. LearnAllPro
21. FlashSchoolGist | Best Education Website To Learn All
flashschoolgist.com
22. Project Regards
23. Nigeria Schools Blog
24. Funloaded
25. Noun Spy Blog
Nounspy.com (Noun Spy Blog) is one of the Most Visited Online Platform that keeps you updated with the latest news about the National Open University of Nigeria (NOUN), course materials, TMA solutions and many more, with trusted, accurate and factual news on time.
26. Read Nigeria Network
readnigerianetwork.com
27. School Talk
28. Dailyschoolgist | Nigeria Student Information Portal
online information portal for aspirants, students, graduates and interested individual of various schools.
29. Campus digital
Get all Education News Updates in Nigeria, admission news, school gist, JAMB News from all schools, and all Tertiary institutions in Nigeria and more on Edustuff.
Here are the list of top 30 education blog in Nigeria, anytime you need information just try to visit any of these blogs, you'll sure find what you're looking for.