Nigerian Airforce Recruitment / NAF Shortlist 2022/2023 is out and available for download in PDF, it contains list of successful candidates for the 2022 Nigerian Air Force Airmen/Airwomen Recruitment Selection Board Interview. www.airforce.mil.ng recruitment.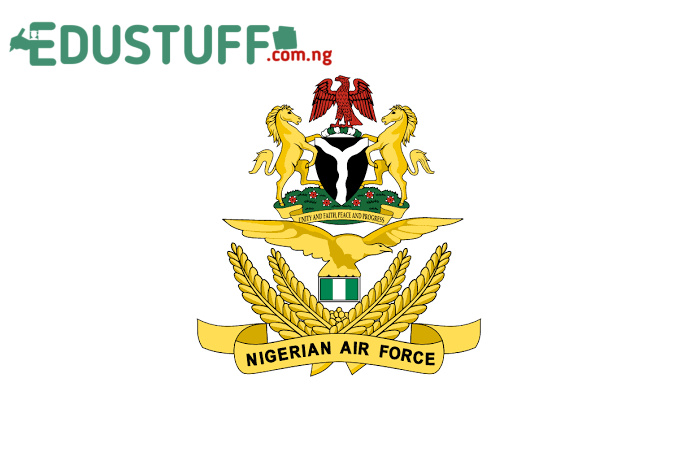 Is NAF Shortlist 2022 Out?
No, Nigerian Air Force | NAF recruitment 2022/2023 shortlist is not out for download in PDF. In this article you'll find the names of the successful shortlisted candidates for the Nigerian Air Force Recruitment Final Selection for the Interview scheduled.
SCHEDULE OF ACTIVITIES FOR THE YEAR 2022 NIGERIAN AIR FORCE AIRMEN/AIRWOMEN RECRUITMENT SELECTION BOARD INTERVIEW
1. The underlisted candidates are hereby invited to attend Year 2022
Nigerian Air Force Airmen/Airwomen Recruitment Selection Interview at
the Nigerian Air Force Base, Mando – Kaduna from June 27 to August 28, 2022
Candidates are to report with the following:
a. Originals and Photocopies of their Credentials.
b. 2 White vests.
c. 2 Blue PT Shorts.
d. One Pair of Canvas Shoes.
e. 4 Passport Photographs.
f. 2 Face Masks.
g. Hand Sanitizer.
2. The candidates are required to report in Batches as indicated
below:
Note: COVID-19 preventive protocols will be strictly observed
throughout the duration of the exercise.
Nigerian Airforce Recruitment | NAF List Of Successful Candidates for Interview 2022
Nugerian Airforce Shortlisted Candidates 2022/2023
Download the attachment above and use a good PDF reader to view the content.
Congratulations.
Looking for international scholarships, want to know exactly what you need to do to finally be a success with scholarships and apply for available opportunities? Click HERE to start now with ScholarshipReg.


Don't hesitate to like, share this article using any of the Social media share buttons and drop a comment in the section below.