Lagos State University, LASU Departmental Cut Off Marks / Points and jamb cut off mark for all Courses for 2020/2021 Academic Session is out officially.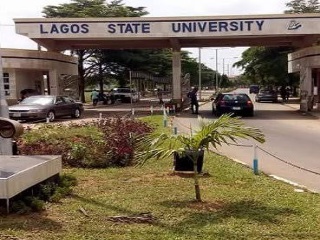 All applicants of the Lagos State University, LASU should be informed that the admission post UTME screening exercise departmental cut off marks for 2020/2021 session has been announced by the management of the institution.
You meet up with the required admission cut off mark for your department as an aspirant to be considered for admission.
What You'll Learn in this Post
Does LASU Accept Second Choice candidates?
No, all candidates who wish to sit for the LASU Post UTME Admission Screening Exercise, must choose the university as their First Choice of Institution in the 2020 Unified Tertiary Matriculation Examinations (UTME), and have scored a minimum of 190 marks.
LASU JAMB Cut Off Mark
The General Cutoff Mark of the Lagos State University for the 2020/2021 Academic Session is 190. This doesn't mean that you automatically qualify to gain admission with such score, you must meet up with the departmental cut off mark.
Higher Courses like Medicine, Engineering, and the rest of them requires higher scores in-order to be admitted and also remember that your O'Level Results and Post UTME Score greatly contribute to your success of gaining admission into the Lagos State University.
If you scored up-to 190 in the just concluded 2020 UTME and actually choose the Lagos State University as your First Choice of Institution that you are eligible to buy their Post-UTME form or Register for their Admission Screening Exercise.
Those Candidates who actually choose the institution as Second Choice might have little or no choice at all in securing admission into the institution, so it is advisable to make them first choice.
Check the Lagos State University Departmental cut off marks for 2020/2021 academic session below.
Scroll sideways to view fully or put browser to desktop site:
LASU Departmental Cut Off Marks 2020/2021
S/N
FACULTY
DEPARTMENT
CUT Off Marks
1.
ARTS
–  Arabic
190
–  Christian Religious Studies
190
–  Islamic Religious Studies
190
–  History & International Studies
190
–  Music
190
–  Theatre Arts –  Portuguese / English
190
2.
EDUCATION
– Arabic Education –  CRS Education
–  Islamic Studies Education
–  English Education
–  French Education
–  History Education
190 190
190
190
190
–  Yoruba Education –  Biology Education
–  Chemistry Education
–  Mathematics Education
–  Physics Education
–  Physical & Health Education
–  Health Education
–  Computer Science Education
–  Educational Technology
–  Business Education
–  Accounting Education
–  Educational Management
–  Geography Education
–  Economics Education
–  Political Science Education
190 190
190
190
190
190
190
190
190
190
190
190
190
190
190
190
3
LAW
– Law
190
4.
SCHOOL OF AGRICULTURE
– Agriculture
190
5.
MANAGEMENT SCIENCES
– Accounting
190
– Public Administration
190
– Marketing
190
– Banking & Finance
190
– Management Technology
190
– Industrial Relations and Personnel Management
190
190
– Insurance
190
6.
SCHOOL OF COMMUNICATION
– Mass Communication
190
7.
SCIENCE
– Biochemistry
190
– Botany
190
– Chemistry
190
– Fisheries & Aquatic Biology – Mathematics
190 190
– Microbiology
190
– Physics
190
– Zoology
190
– Computer Science
190
8.
COLLEGE OF MEDICINE
– Medicine & Surgery
190
– Physiology
190
– Dentistry
190
– Nursing
190
9.
SOCIAL SCIENCES
– Geography & Planning
190
– Psychology
190
– Economics
190
– Political Science
190
– Sociology
190
190
10.
SCHOOL OF TRANSPORT
– Transport
190
11.
ENGINEERING
– Mechanical Engineering
190
– Electronics & Computer Engineering
190
– Chemical and Polymer   190