What You'll Learn in this Post
Kwara Poly Post UTME Form 2022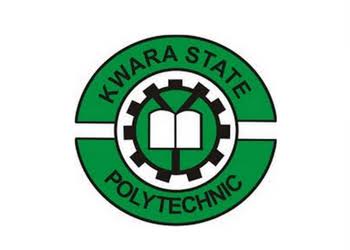 Kwara Poly Post UTME Screening Form for 2022/2023 ND Full-Time is Out you'll find the cut off mark of Kwara Poly, closing date, how to apply for KWARA Poly post UTME and more.
The management of Kwara State Polytechnic is inviting qualified and interested applicants to register for the Post-UTME screening process in order to be considered for admission into the institution's various National Diploma (ND) Full-Time programs for the 2022–2023 academic session.
WHO CAN APPLY FOR KWARA POLY Post UTME
Only candidates who have chosen Kwara State Polytechnic as their first or second choice and scored a minimum of 120 in the 2022 UTME.
PRICE FOR KWARA POLY Post UTME Form
Applicants are to pay the screening fee of N2,300.00 only, through Interswitch Web pay platform using ATM Cards (Master Card, Verve Card and other Interswitch enabled Cards).
HOW TO Apply For KWARA POLY Post UTME Screening 2022
Log on to the Kwara Poly admission screening portal via https://portal.kwarastatepolytechnic.edu.ng/preadmission.php
Click on appropriate application link.
Create your profile by completing the form.
Thereafter,
Click on Resume Application on the left menu to continue.
Enter personal details on the next screen and click continue.
Enter JAMB details alongside your first and second choices and click continue.
Enter O'Level details with number of sittings and click continue.
Upload Passport Photograph (50KB maximum size) and click continue.
Click on Screening Application on the left menu to continue.
Read the declaration and click on Proceed button to continue.
Upload your documents and click on "Upload and Continue".
Enter Next of Kin Information and click on Continue.
Read Payment Instructions carefully and click on the Notification Tab.
Click on Continue to see payment details.
Click on CollegePay button to proceed to payment OR
Click on Cancel button to terminate the payment process.
Make Payment
Select your ATM card type (e.g Verve or Master Card)
Enter your Card Number
Enter Card Expiry Date and the card CVV2 (the 3 digits on the reverse side of the card and lastly enter your card pin; and
Then click on Pay.
After successful payment, Click the appropriate button to print Application Documents and Payment Slip.
You can click Reprint on the left menu to reprint your documents.
Recommended: kWARAPOLY HND Admission List is out 
Candidates should ensure that the data supplied are correct because these will be used for official purposes throughout the period of their study in the Polytechnic.
All Candidates seeking for admission into the Kwara State Polytechnic must undergo the screening exercise.
Only candidates who properly register for the screening exercise and are successful will be considered for admission.
Candidates are advised to meticulously provide their details on the portal as any candidate that supplies wrong information will be automatically disqualified and his/her admission could be withdrawn at any stage.
Does Kwara poly Accept Awaiting Result?
No, candidates with awaiting result should not apply for KWARA POLY Post UTME screening.
Does Kwarapoly Accept Second Choice?
Yes, candidates can choose Kwarapoly as second choice, the institution accept second choice candidates to apply for their Post UTME form.
Does Kwara Poly Accept Third Choice?
No, if you choose Kwara Poly as third choice don't apply for their Post UTME form or change it to first choice or second choice
CLOSING DATE for Kwara Poly Post UTME Screening Form
Kwara Poly post UTME form will close on..
Thanks for reading.