What You'll Learn in this Post
JAMB UTME Mop Up Exam Date 2022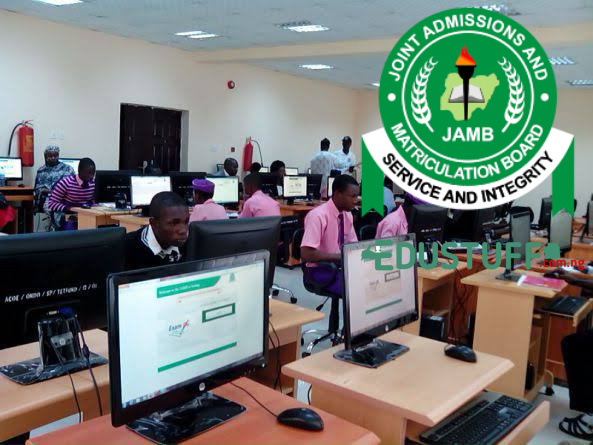 UTME Mop Up Exam Date: The Joint Admissions and Matriculation Board (JAMB) has announced date for the 2022 JAMB Mop up exam jamb.gov.ng/2022mopup.
JAMB Mop Up Exam Date 2022
According to the information provided to Edustuff, the UTME Mop Up Exam will hold on Saturday, 6th August, 2022.
The JAMB said that would be conducting the examination to make up for minor hitches, which were recorded during the 2022 Unified Tertiary Matriculation Examination (UTME).
It should be noted that, as is customary with the Board, its team of experts reviews the various reports from its officials in the field and video footage of the examination after each Unified Tertiary Matriculation Examination (UTME) in an effort to find activities that undermine the examination process. The Management would make crucial choices on whether or not a mop-up test was necessary for which group of candidates after all the reports had been compiled and taken into account.
After a thorough investigation into the administration of the 2022 UTME in 10 centers spread across five states of the federation (as listed below), where examination malpractice was found to have occurred, it was decided that all of the candidates who took the test in those ten centers had their results canceled.
The Board also acknowledged the unfortunate fact that some innocent candidates took their exams at these centers.
All candidates who took the UTME in the centers specified below have therefore had their appointments changed to the Mop-up UTME on August 6, 2022. Candidates who, for whatever reason, were not present at such centers are NOT eligible to take the mop-up exam, it should be emphasized. As for the Centers: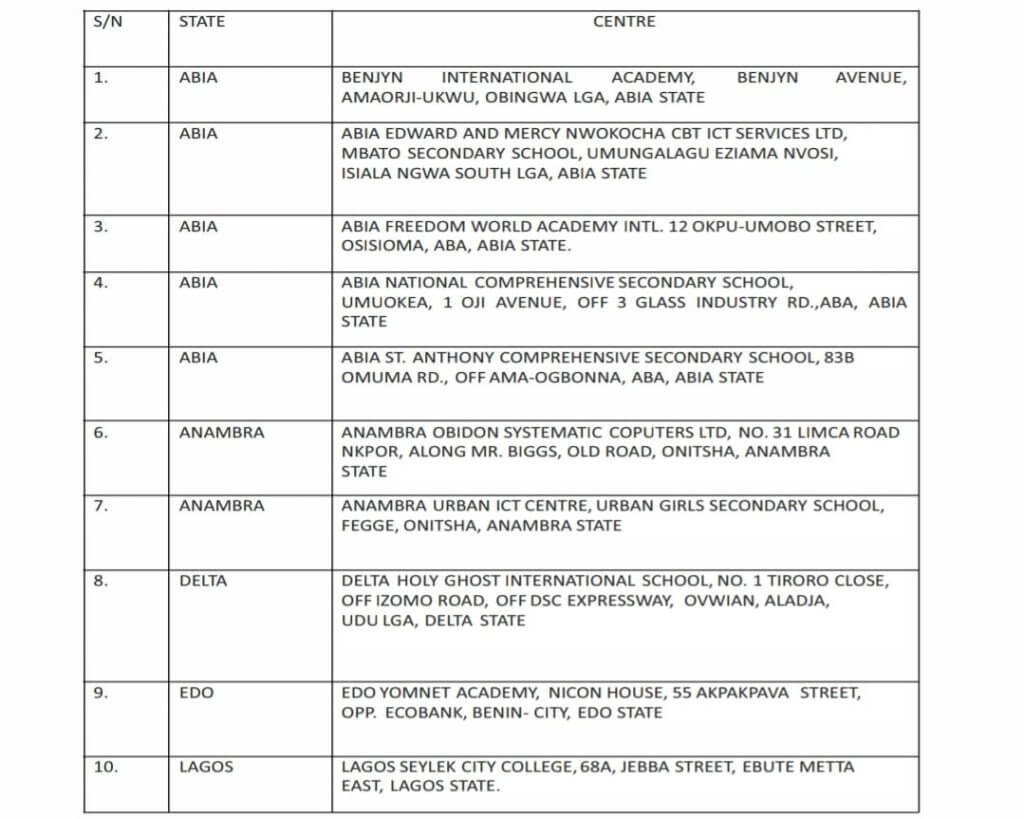 Other candidate categories that were postponed for the Mop-up UTME on August 6, 2022 are:
142 candidates who were unable to participate in the UTME because to unusual fingerprints;
28 candidates were unable to take the test because of technical issues in some testing facilities; and
1,799 candidates who failed the BVM and were retaken at the centers.
The Board reaffirms that it will tolerate no exam fraud and will take all necessary steps to stop it. In a same spirit, it restates its oath to uphold the integrity the public has come to associate with the Board by conducting legitimate matriculation examinations in all of the nation's higher institutions while safeguarding the sanctity of its examination procedure.
The board also said that candidates could check using their registration number on http://www.jamb.gov.ng/2022mopup.
Thanks for reading.