The Academic Staff Union of Universities (ASUU) has threaten to embark on another round of industrial action as a result of the failure of the Federal Government to implement an agreement signed with the union.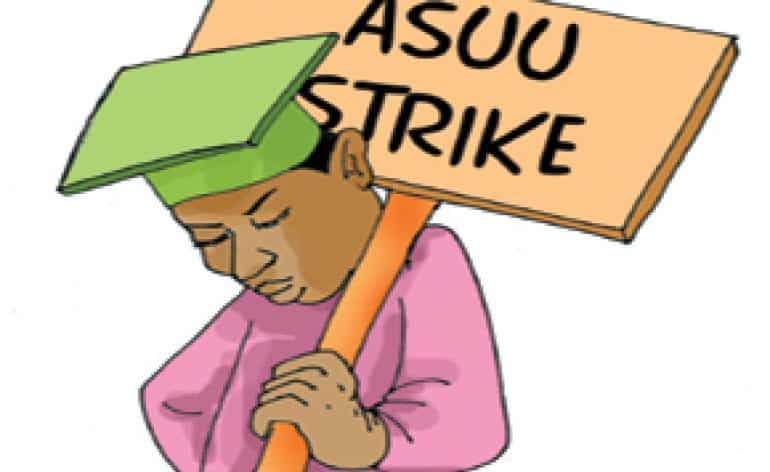 This was information was made available to Edustuff and the public on Sunday while the union president, Professor Emmanuel Osodeke was Speaking to PUNCH, he disclosed that ASUU would give the government till month end (Teusday) to address the issues before it decide to embark on strike.
He stated that the government must reach out to the union as they have refused to pick his calls.
He said, "The government has refused to reach out to us. Government officials have stopped. In fact, they don't take our calls again. Nigerians should tell the government to do what they agreed to do.
"We signed an agreement and even in May, we reached a final agreement; this is August and nothing has been implemented. Does it make any sense? We are giving them till the end of August and after that, we start the procedures."
Recall that the Minister Employment and Labour, Dr Chris Ngige had recently stated that some of the items in the MOA signed between ASUU and the federal government were nearly done 100 per cent within the timeline.
Ngige said that the National Information Technology Development Agency was directed to expedite action on the integrity test on the University Transparency Accountability Solution.
"If successful, it will eliminate the challenges posed by the peculiarities of the university system to the current payment platform," he said.
The minister said the government had also paid the N30 billion as the University Revitalisation Fund as contained in the MOA since January 2021.
According to him, the money is, however, still lodged with the CBN, pending the conclusion of the audit report of the Implementation Committee on the use of previous funds disbursement to universities by the Ministry of Education and the National University Commission.
"The report has been turned in, deliberated upon and both the Education Ministry and the NUC have promised to write to the Accountant General of the Federation next week for the release of the money to the NEEDS Special Account for onward disbursement to universities shortly," he said.
Thanks for reading.