Contrary to what Prof Biodun Ogunyemi, the President of the Academic Staff Union of Universities said, The Minister of Labour and Employment, Sen. Chris Ngige, made it known that ASUU has agreed to call of the strike on December 9.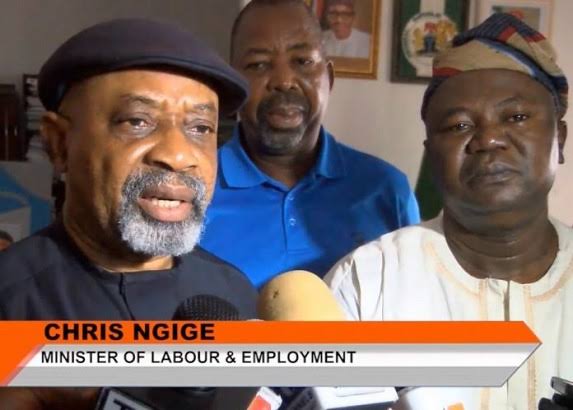 If we can recall, in the last meeting between the Federal Government and ASUU, the Union president said they've not reach an agreement yet and the Federal Government has failed to meet their demands.
In a statement made available to the public from Dr Chris Ngige media office, the Federal Government said they've kept their promises and the union agreed to call of the strike on December 9.
Meanwhile, the ASUU President stated that lecturers won't return to classes until all the salaries in arrears are paid, he therefore blamed the Federal Government for the union's failure to call off the strike.
In a statement made by the union President, he said that the strike will be called off only after the Federal Government pay all withheld salaries.
Ngige said it is false and discomfiting for ASUU to wrongly inform the public that the government agreed to pay all withheld salaries before it will resume work, stressing that the timelines attached to the various offers made to the union had been complied with.
"For instance, the Federal Government promised to constitute a Negotiation Committee for the 2009 Agreement and has fulfilled it with the last week's inauguration of the committee that has Prof Muzali as chairman," Ngige said.
Furthermore, Ngige said ASUU is placing itself above the law of the land by asking the government to pay those four months before it goes back to work.