AAUA Matriculation Gown Collection Guidelines: Important Notice to all Newly Admitted Students on Payment and Collection of Matriculation Gowns for the 2020/2021 Session from Adekunle Ajasin University, Akungba-Akoko (AAUA).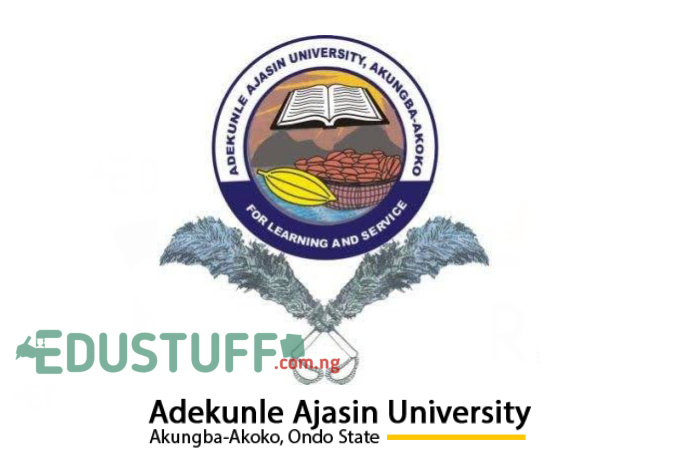 All fresh matriculating students are enjoined to note the following:
AAUA Matriculation Gown Collection Procedure
(i) Concerned students should endeavor to complete their registration formalities before the Matriculation Day.
(ii) All matriculating students should collect academic gowns and caps from their respective Faculty Officers, while Part Time and Sandwich students should collect from their Institute Secretaries.
(iii) It is compulsory for all concerned students to attend the ceremony, dress properly in English outfit; read personally the matriculation oath, sign and submit same; and also sign the matriculation register immediately after the ceremony.
The Academic gowns and caps should be returned to the point of collection immediately after the ceremony.
Late submission of Academic Gowns and Caps attracts a penalty fee of N200.00 per day of default for a maximum of two weeks (weekends inclusive). Failure to return the gowns and caps after two weeks would attract payment of the full cost of N10,000.00 for the Academic Gown while defaulters would also be made to face the Students' Disciplinary Committee.
Please note that the Academic procession for the affected students is expected to commence by 8.20 a.m.
For purpose of emphasis, the ceremony would commence at 9.00 a.m. prompt.
Please consider the above points as very important, and ensure compliance.
Thank you.
Signed
Thanks for reading.
SOURCE: EDUSTUFF