In this article, Edustuff will show you the 7 Easy ways of gaining admission to any Nigerian university or polytechnic.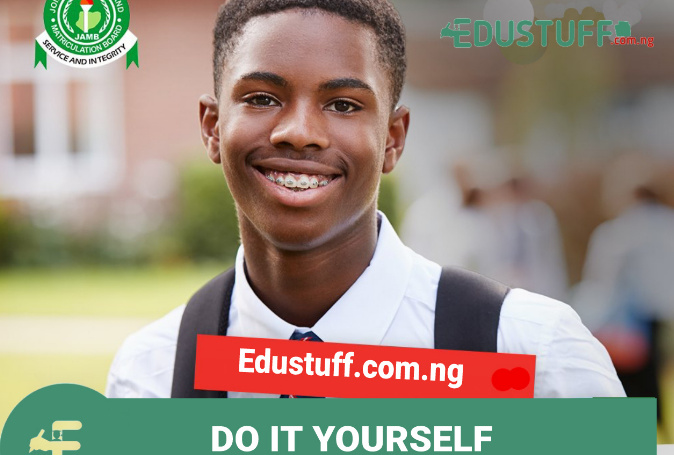 As a student, the greatest joy is being accepted into any university or polytechnic of your choice in the year you completed all of the required examinations.
If we look at Nigeria's educational system, it is extremely difficult to gain admission nowadays, even if your grades are excellent.
These are Edustuff steps to get an admission in Nigeria that you should be aware of and follow:
What You'll Learn in this Post
How To Gain Admission To Any University Or Polytechnic In Nigeria
1. O'level Result
2. Jamb Cut Off Mark
3. Uploading Of O'level Result
4. Post UTME/SCREENING Cut Off Mark
5. Course Subject Combination
6. Age
7. Choice Of Institution
A. O'level Result
O'level Result is very important in the admission process, the first thing to consider is the Five (5) Relevant O'level subjects, this is the relevant subject of a department be it Commercial, Art or  Science. Every student must have nothing less than lower credit in the relevant O'level subjects; candidates must not have a D, E, or Fail.
For example;
A commercial student must have at least a lower credit in
•Maths (All department)
•English(All department)
•Financial Account
•Economics
•Commerce (Some course +Government)
Recommended: JAMB 2022 Subject Combinations For All Courses (Updated)
The five O'level subjects are very essential.
B.
JAMB Cut Off Mark
All candidates seeking admission to a higher education institution should ensure that they meet the institution's cut-off mark, which varies by school and department.
C. Uploading Of O'level Results To JAMB CAPS

This result uploading to JAMB CAPS was strictly enforced in 2020, and JAMB is still emphasizing it, resulting in many candidates missing out on admission.
Respective applicants should visit a JAMB office or one of its certified facilities to upload their O'level results to JAMB CAPS. You can view the entries on the AMB portal by checking your CAPS, then O'level results.
Note: This easy step can make you miss admission if not done.
D. POST UTME or Screening Cut Off Mark
This is the exam you do as an entrance examination to any institution but some institutions are now using the screening method by using your O'level results and JAMB score to rate.
You must make sure you meet the departmental cut-off mark.
E. Course Subject Combination
This is also very crucial; I put course subject since some candidates make the error of using: e.g the subjects of Accounting for Economics; while this may work in some cases, many institutions take this very serious. You can easily get it right by utilizing the JAMB TOOL:
F. Age
This may seem insignificant, but when it comes to specific institutions, such as UNILAG, your age is crucial; if you are under the age of 16, you may be denied entry.
G. Choice Of Institution
Your choice of institution matters but many candidates are not aware, that's why I'm writing this.
All Universities in Nigeria except Private Universities and the Federal University Of Oye Ekiti (FOUYE) are only considering The first choice.
FOUYE Is considering the second choice.
Also, note That some polytechnics doesn't accept second choice, like Polytechnic Of Ibadan, you can only choose them as first.
Click here to contact me and join Edustuff fans group where you'll get our latest updates and meet students, you can also ask questions there, you'll get your answers directly from me or any of my group admins.
Don't forget to share with your friends by using any of the share buttons displayed. Thanks.