Today's Headline: Government, abductors negotiate, Students Didn't Beat up any Lecturer on UNIABUJA Campus and more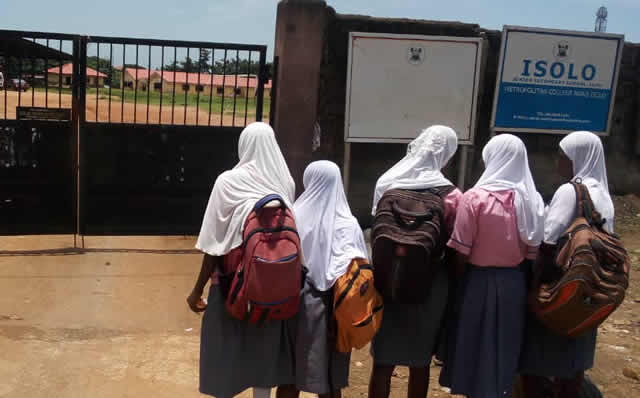 What You'll Learn in this Post
Government, abductors negotiate, set to release 317 Zamfara girls
If we can recall, Edustuff earlier reported that 317 Zamfara school girls were abducted, the government has make move to work on how they'll rega freedom.
Any state where children are kidnapped should shut down in protest — Soyinka
Nobel laureate, Prof. Wole Soyinka, on Saturday said henceforth, any state where the kidnapping of children takes place should shut down in protest against the act.
Soyinka also advised that other neighbouring states, as a matter of solidarity, should join the affected states to shut down.
The playwright spoke shortly after an award lecture  and public presentation of his new book, 'Chronicles of the happiest people on Earth,'  in Abeokuta, Ogun State. The programme was organised by the Association of Nigerian Authors, Ogun State chapter, in collaboration with the Abeokuta Club.
Hijab Crisis: Kwara missionary schools reject hijab approval by Government
The approval for the wearing of hijab in schools in Kwara State which was given by the state government has been rejected by the proprietors of missions schools in the state.
The approval which was issued last Thursday allows Muslim female students to wear hijab in grant-aided schools.
Reacting to the government's decision, the proprietors in a communique read by Rev Victor Dada said that the "body condemns the use of hijab in Christian missions grant-aided schools as this will cause discrimination in schools and allow terrorists to easily identify our children and wards.
Students Didn't Beat up any Lecturer on Campus – University of Abuja (UNIABUJA) Management
The attention of the University Management has been drawn to a short viral video on Thursday 25th February 2021 in which students of the University were purportedly beating up a lecturer for asking them to submit their scripts just 45 minutes into a three-hour examination.
The University authority wishes to state categorically that no such incident occurred on the University campus. In other words, none of the UofA lecturers was beaten up by students.
Our analysis of the immature video reveals that the students were milling around possibly an invigilator (who is not even clearly shown in the clip) in an attempt to submit their papers after the time's up was announced.
The University affirms that our lecturers are well-cultured and trained to respect both students and time, and so could not have stopped on-going exam when time's not up.
Our advice to the media, especially credible ones among them, is that in this era of widespread misinformation, information as well as its sources should be carefully processed and their credibility established before being shared to the public.
Thanks for reading, kindly share.