What You'll Learn in this Post
Timipaul Music Training School | Get Online Piano Training With Music Material
Timipaul Music Training School (TMTS): Being able to read and play music has been a dream for so many people as music is a veritable art everyone enjoys irrespective of their gender, race or social status; and that has been the underlying surge for me bringing up an ONLINE PIANO TRAINING to you.
MAXIMIZE THIS PERIOD!!!
by engaging yourself in adding to your knowledge and skills.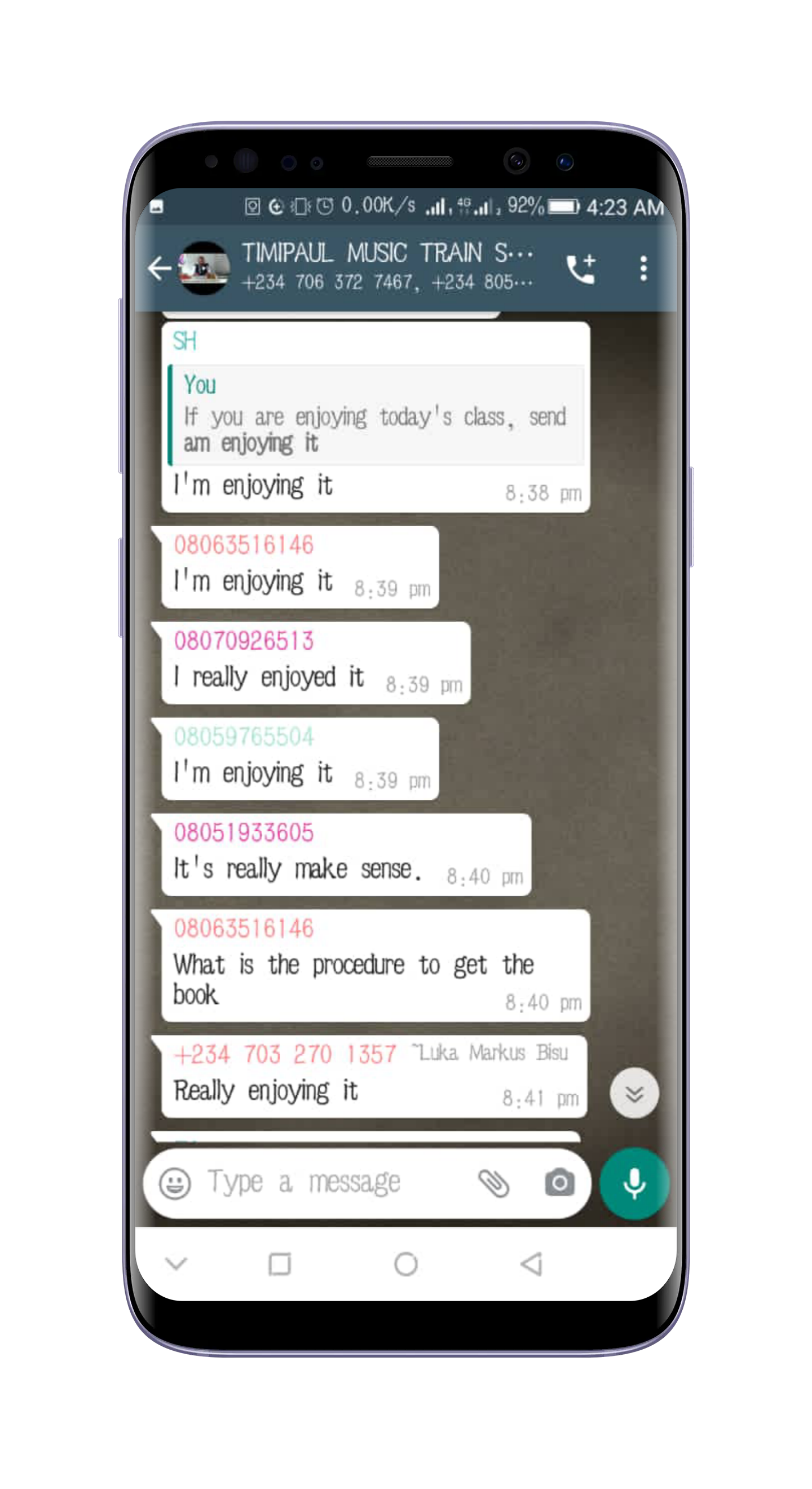 To enrol for an Online Piano Training Class, connect to us at Timipaul Music Training School (TMTS) through WhatsApp on 08167146785 or join the WhatsApp group via http://bit.ly/2O6IOMd for any enquiry and we will attend to you.
ABOUT THE MUSIC INSTRUCTOR
Timileyin Paul Oyebode who is popularly known worldwide as (Timipaul) is a highly – motivated, diligent, productive and energetic graduate of agricultural engineering from the Federal University of Technology Akure,Ondo State, Nigeria who possesses valuable experience of working with people, able to focus on their need and finding the best plan available, keeping up to date with all organizational/Societal development.
He had experiences in lesson impartation, strong communication skills suited for diverse groups of learners and competent in playing musical instruments.
He has organized various Music seminar/workshop on "MUSIC MADE SIMPLE FOR EFFECTIVE SINGING AND INSTRUMENTATION PERFORMANCE" and had successfully trained musical youngsters over the years.
He strongly have deep root zest for transmitting the passion of music to the young generation which led to the establishment of Timipaul Music Training School (TMTS) located in FCT, Abuja, Nigeria.
Fundamental Music Theory for Keyboardist | Get Yours
I also recommend to you "Fundamental Music Theory for Keyboardists from our Music Training School which has been helping a lot of musicians (both beginners, intermediate and professionals).
It is an easy to understand (146 pages) ebook painstakingly organized in a step by step sequence to gradually introduce the
reader to the basics of the keyboard as an instrument,and the fundamental theory of music in an easy to grasp manner.
It is divided into eight chapters.
Chapter one gives a general
introduction to music, its elements, history, genres and theory.
Chapter two explores the
keyboard as an instrument, its mechanics, principles, and keys.
Chapter three deals with the
various scales and modes used in music, their composition, and their formulas.
Chapter four
explains the intervals found within the various scales and modes.
Chapter five explores the
various chords in music and their harmonic attributes.
Chapter six demystifies the concept of
chord voicing and chord progression.
Chapter seven reveals the basics of reading and writing
music using the staff notation; a few anthology of musical scores were also given to test the
understanding of the reader.
And finally Chapter eight highlights the physical basics and
properties of sound.
Reviews and feedbacks we have received from our trainees so far have been wonderful and motivating.Check the screenshots below.
N.B: As soon as payment is confirmed, the ebook will be sent to the email you drop and be rest assured that your money back is guaranteed in case of any necessity.
Alternatively, you can do direct bank transfer to:
0130799057
OYEBODE TIMILEYIN
GTBank
and then screenshot your payment proof to 08167146785 on WhatsApp and get the ebook sent to you upon confirmation.
You can't afford to miss this great opportunity! You will really enjoy it.
Click here to join the WhatsApp Training group or http://bit.ly/2O6IOMd