School resumption date in Nigeria: If you've been following Edustuff, you'll understand what this article is all about, this article contains the states that announced February 1, 2021 as the resumption resumption date for schools.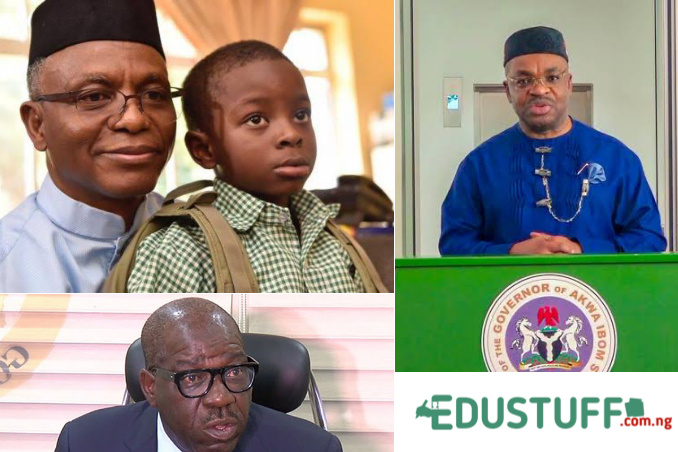 We've covered the states that resumes school on January 4, 11, 18 respectively following the Federal Government directive.
What You'll Learn in this Post
States That Will Resume School On Monday February 1, 2021
Plateau State Schools Resumption Date 2021
Schools in Plateau state are to resume on February 1 for academic activities in all public primary schools across the state as announced by The Plateau State Universal Basic Education Board (SUBEB).
Recommended: Plateau State Announces resumption date for primary schools
Important Notice:
Head teachers are to ensure both teachers and students adhere strictly to the safety protocols put in place by the government against COVID-19.
Head teachers should ensure that the third term academic work is completed and all outstanding examinations are conducted and the results forwarded to the board.
Akwa Ibom State Schools Resumption Date
The Akwa Ibom State Government announced Monday February 1, 2021, as the resumption date for primary and secondary schools for the conclusion of second term on April 1, 2021.
This was as announced in a statement signed by Mrs. Idongesit Etiebet, Commissioner for Education.
Kaduna State Secondary Schools Resumption Date
The Kaduna State government directed all secondary schools in the State to reopen for academic sessions on February 1, 2021.
Important Notice:
Only Senior Secondary School 3 (SS 3) and Junior Secondary School 1 (JSS 1), JSS 3 were to open, according to the information provided to Edustuff, the resumption date for SS2, SS1 and JSS 2, would be communicated soon, subject to such schools' compliance with the COVID-19 protocols.
All public primary and nursery schools would remain closed, while primary 4, 5 and 6, in private schools should reopen.
Academic activities in schools would run on shift bases, with the first shift running from 8 am to 12 noon, while the second shift will be from 1pm to 5 pm.
The class size should not exceed twenty students with 1.5m to 2.0m physical distancing.
Edo State public primary schools Resumption Date
The Edo State Government has announced February 1, 2020, as the resumption date for public primary schools in the state.
States that Announced Monday February 1, 2021 as Resumption Date for Schools
Plateau State
Kaduna State
Akwa Ibom State
Edo State
Recommended: List Of States That have Announced Resumption Date For Schools in Nigeria 2021 
Thanks for reading.