Nekede Poly e-Learning Activities | Commencement Date For NEKEDE Poly Online Classroom 2019/2020
To all students of Federal Polytechnic Nekede, they should be informed about Nekede poly online classroom, the NEKEDE Poly e-learning activities for 2019/2020 will commence on Monday 7th September, 2020.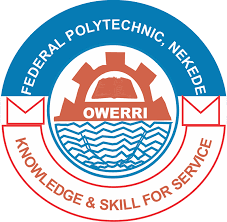 Who Can Participate In Nekede Poly e-Learning Activities
Students of the polytechnic that have made their payment of school fees for the 2019/2020 academic session have been enrolled into the application of Nekede Poly e-Learning Activities. Login details have also been generated for each student with a unique institutional email and a default password.
The ICT Directorate will issue student login details and user guide to each department, and provide online support for students. Where in doubt or any difficulty call the ICT Acting Head on this number — 08033603234 for assistance.
All students who have not paid their school fees should endeavor to pay immediately to enable them get access to the e-learning platform as assignments, quiz and exams for the semester may be conducted online.
You are hereby informed accordingly.
Also read: LAUTECH Online Mock Exam Timetable for 100L Students 2019/2020 is out
All academic staff of the Institution are therefore directed to ensure that all learning materials are uploaded for the students to access and also to liase with the Acting Head ICY for further details.
Mrs. Anuna E. C. Registrar.
Also find: NEKEDE Poly e-learning, Nekede poly post UTME form, Nekede online learning, NEKEDE POLY ONLINE CLASS