What You'll Learn in this Post
National MSME Survival Clinics Grant 2021/2023 Form | msmeclinics.gov.ng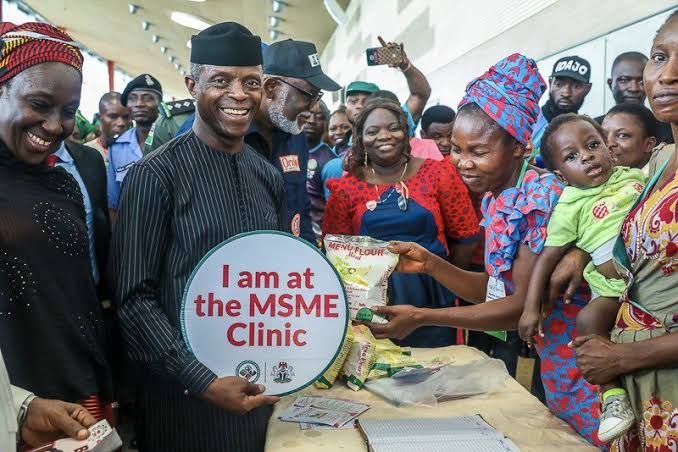 Register for the National MSME Survival Clinics Grant 2021-2023, see how to apply, Requirements and National MSME Survival Clinics portal msmeclinics.gov.ng.
The Nationwide Micro Small and Medium Enterprise Clinics for Viable Enterprises (National MSME CLINICS) is an initiative of the Federal Government of Nigeria.
As one of the strategies for making it easier to do business in Nigeria, the project brings together key Federal Government agencies to a series of business forums organized in different cities across the country where MSMEs can interact easier with them.
National MSME Survival Clinics Grant 2021 Application Requirements
Applicants must be 18 years and above
All applicants must be an indigene and resident in Nigeria.
Applicants must have a viable business idea.
Applicants must have all necessary Federal Government related certificates.
Some categories are not applicable.
MSME of the Year Award is selected among all entries and by the National MSME Award screening committee.
Requirements for Video Entry for National MSME Survival Clinics Grant 2021/23
Video entry filename must tally with the first and surname of applicant
Video file must be in Mp4 video Format
Maximum video size must be less than 20Mb
Video must be clear and distinct.
Applicant must be able to explain and show the following in the video

Production process
local content
Labour force
Impact on economy
This are the areas where your Business fits in for you to fill and apply for the Grants online. They include;
Creative Art
Tech & Innovation
Beauty, Wellness and Cosmetics
Manufacturing
Wood works.
Agriculture
Leather works
Items needed when filling the form online;
Full names, emails address, phone number, state/city of Residence
Business name, location and email address
Write a small summary about your business
Is your business registered?
Do you have your SON -Standard Organization of Nigeria certificate
Do you have NAFDAC certificate if in the Food/Beverage section of business?
Do you have your company Tax?
Then you Uploads of 2 minutes videos and other supporting documents (Tax, CAC and others)
Interested applicants should visit the MSMEs online website below to fill and submit their application.
How to Apply for National MSME Survival Clinics Grant 2021 
To Register for National MSME Survival Clinics Grant visit: https://msmeclinics.gov.ng
Good luck.