What You'll Learn in this Post
FUTMINNA Acceptance Fee payment procedure for the 2019/2020 academic session has been announced. All newly admitted students of the Federal University of Technology, Minna are to follow the procedure below to pay their Acceptance fee and proceed for clearance.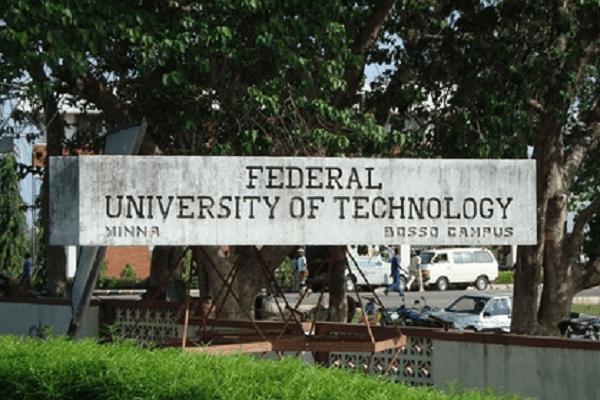 FUTMINNA Acceptance Fee Payment
1. Visit: 
www.futminna.edu.ng
 Click on '2019/2020 Undergraduate Admission Status' Link to Print/Reprint your admission status, so that you can retrieve your STUDENT ID.
2. Click on the link below to continue to Acceptance Fee Payment page. (A Login Page is displayed)
3. Click on the Link 'Request for new Password' on the Login page.
4. Enter your STUDENT ID
5. Click 'Submit' button
6. A page is displayed, showing the email created for you by the school.
7. Note: To Access your school email
    i. Visit the school website; www.futminna.edu.ng
    ii. Click on the Student Menu on the website
    iii. A page is displayed showing Student Resources. Scroll down and click on Student e-mail.
    iv. Enter your school email and your password. (Note: Your Password is your JAMB Registration Number). The system will prompt you to change your password.
    v. Click on the inbox to retrieve the code sent to your email. (Note: If there is no code in the inbox, check the Spam folder for the code)
8. Click on the link below to continue to Acceptance Fee Payment page. (A Login Page is displayed)
9. Enter your Student Id and the code from the email as password.
10. Click on the Login button
11. A page will be displayed prompting you to set your password. (Note: When prompted enter the code from your email as old password then create your own password).
12. Login with your Student ID and the password you just created. (Note: Keep your Password Safe)
13. Your Portal page will be displayed showing your record. Click on the Acceptance Fee menu on the left pane.
14. Select payment type and click on submit button to complete your transaction.
Click on 'e-portal Button'
Enter your Student ID and Password to login to your personal page
Enter your date of birth, nationality and number of sittings of your examinations
Click the button 'Update Admission Data' to continue, in case the system logs you out; re-login with your Student ID and Password and continue.
Click on 'Personal Data' to fill in your personal data
Click on Academic Record
Enter your examination details. Candidates with two sittings should enter combination of the sittings on the seven(7) result boxes provided
All Direct entry candidates should do same as in 6 above and enter higher education records
Upload scanned documents of the following credentials (Guarantor/Referee, Birth Certificate or Declaration of Age, First Setting Result, Second Setting Result, Evidence of Name (in case of change of name), Signature, State of Origin and JAMB result slip with passport).

NOTE:
Ensure that your scanned documents for upload are in jpeg or jpg format.
The Dimension for signature must be 150(height) x 170(width) pixels
The Dimension for other documents must be 500(width) x 680(height) pixels
Click on 'Submit Academic Records' button to submit your data.
Wait until your status changes to Cleared or Rejected. If Cleared proceed to payment stage but if Rejected, read the reason(s) for rejection.
For further inquiry please call: 08127661649, 08186949283, or send e-mail to 

[email protected]